For most people—especially music fans—Stairway to Heaven is one of the most famous songs by the legendary British rock band Led Zeppelin, released in the early 1970s. But for others, it's also a relatively unknown sexual position, which can quickly take you to heaven. Here's how you can do it.
'Stairway to Heaven'
The 'Stairway to Heaven' is a variant of the famous doggy style, and is literally practiced on the stairs. The penetrated partner will get on all fours on a staircase so you must make sure that your hands are a few steps above your knees, for maximum comfort as per your size.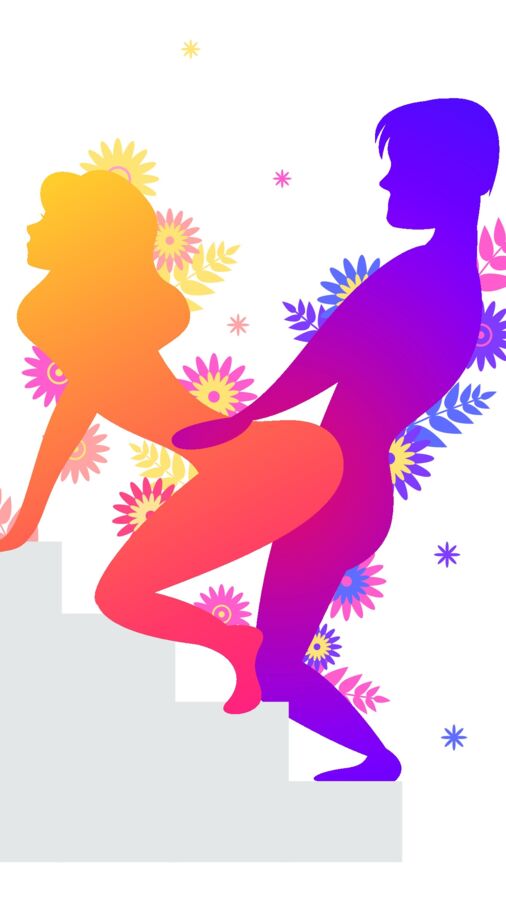 There are several other variants of this position as explained by News24 and Cosmopolitan. The penetrating partner positions themself behind according to their comfort. They can be standing to offer more angle to the penetration, or kneeling for more direct and deep lovemaking.
Several advantages... and one disadvantage
This position has some obvious advantages, which are more or less the same as those of the doggy style. The penetrating partner can manage the rhythm of the lovemaking while stimulating their partner manually.
While the penetrated partner can also initiate a change of rhythm by leaning on the steps and arching. Furthermore, this position is ideal for both vaginal and anal penetration.
However, there is a minor discomfort in this position. Your knees might start hurting from the hard surface of the stairs after a while. Hence, it is advisable to add a blanket or pillow under your kneecaps to avoid the risk of soreness or scraping.
This article is translated from Gentside FR.
Read more:
⋙ 3 sex positions that are perfect for beginners
⋙ This rarely used sex position is called 'the tractor' and here's why