When it comes to sex, it's not unusual to come across some unusual phenomena. These little hiccups come when we least expect them and they never look like what we could have imagined which can be frightening.
Discover our latest podcast
That's probably why you got scared when you read our title about the 'dead vagina syndrome.'
Don't be afraid. With knowledge comes power and you're about to know everything about it.
What is "dead vagina syndrome"?
This syndrome describes a phenomenon that can occur when you use a sex toy for a little bit too much. So, if you don't use a sex toy everyday, this is probably not going to happen to you. The general idea is that a sex toy offers very intense stimulation which in the end can get you desensitized. This happens mostly about clitoral stimulation.The name is therefore not the best as vagina and clitoris are two different things.
Today, this phenomenon has become something of an urban legend. Everyone wonders if it's true, and it scares a lot of us. So, does the love of sex toys mean the end of your clit?
According to sexologists, no. But don't get too excited, there's a twist.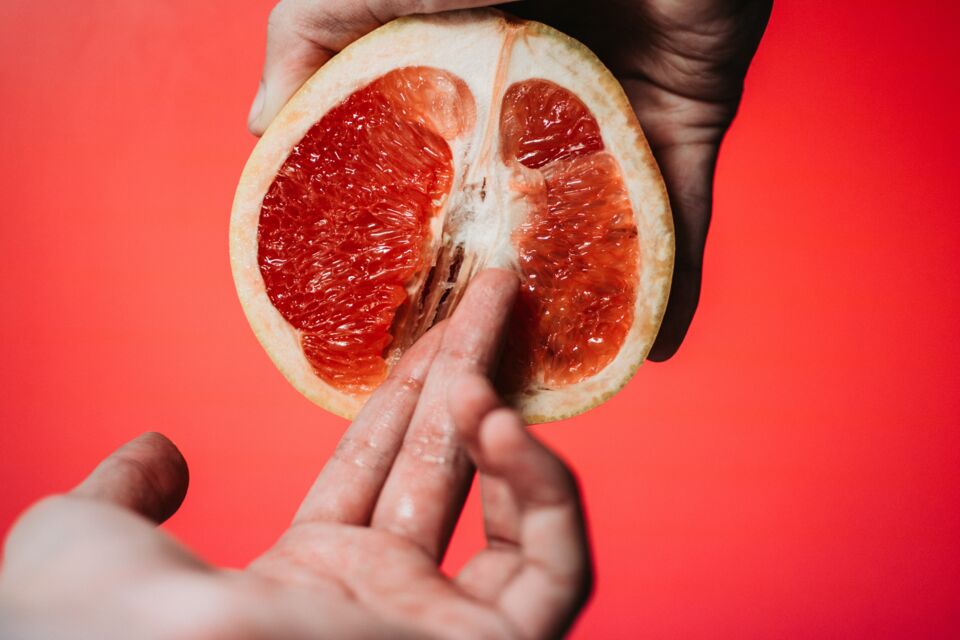 Read more:
⋙ Masturbation: This commonly used technique is actually very harmful
⋙ Mindful masturbation: What is it and how can you do the sexual act?
What's the problem?
The vibrations or air pulsations of your sextoy are to blame. If you use it too much, the part in contact with the object, i.e. your genitals, will simply be anesthetized. But don't worry, it won't be for life! It's like when you sit cross-legged and can't feel one of your legs. It feels weird, but after a few minutes, it's like nothing ever happened.
Good news! It's all backed up by science. A 2009 study published in the Journal of Sexual Medicine showed that71% of women who used vibrators never experienced any side effects. Of the 16% who reported numbness, only 0.5% experienced it for a day or more. But there's more...
It's possible to get used to it
If you use your sextoy a little too much, your body may get used to it. Then you might find yourself increasing the speed to get more sensations. This is where you risk desensitization. If you find that your little ritual isn't really working any more, take a break for a few days. Everything should return to normal.
Now that you know you won't have to bury your sex toys right away, are there any other risks? Well, yes. You can get into the habit of reaching orgasm quickly and only with your sex toy. That can be a problem when you're sharing an intimate moment with someone. When having sex, the goal isn't necessarily to climax every time. Even if it was, your sex toy use could put unrealistic expectations onto your partner because of the way and how fast they make you climax. That's why it's always a good idea to vary your pleasures!
Now that you know everything there is to know about this syndrome, you can get on with your solo fun!
Read more:
⋙ These types of sex toys will raise your orgasms to the next level
⋙ Zodiac: These are the best sex toys for your zodiac sign
Sources: