Vladimir Putin likes to keep his private life secret. However, rumours that the Russian President has been in a long-term relationship with Alina Kabaeva have been around for years—since 2008 to be exact. The ex-Olympic gymnast has been sanctioned by the West and has been seen in public for the first time since.
Gymnastics event
According to Mirror, the 39-year-old was seen in Sochi at a rhythmic gymnastics training camp alongside 28 children. Kabaeva chose not to comment on the sanctions the West has placed on her or about her private life and her supposed relationship with the Russian President.
According to Unilad, the ex-gymnast gave a small pep talk to the young gymnasts:
I want to urge everyone not to give up – reach your goals, do not lose heart.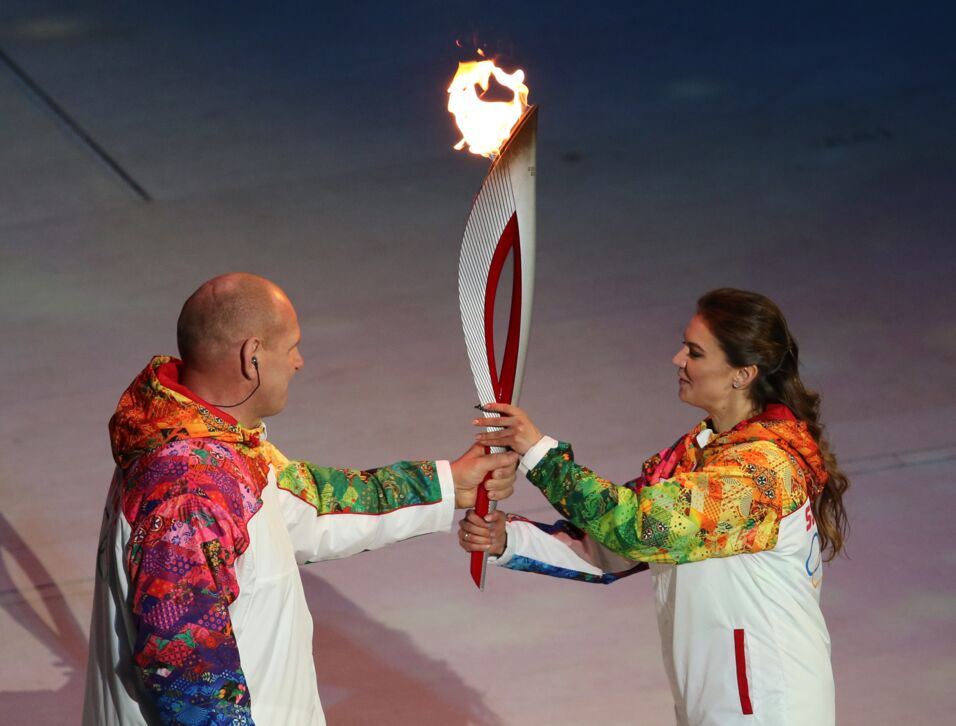 This appearance came after the Russian channel Telegram called her the 'invisible princess'.
The last time Alina Kabaeva was seen was in April 2022. She was at the Tomb of the Unknown Soldier in Moscow to commemorate the soldiers who had died in World War alongside children. According to Mirror Kabaeva 'recorded a militaristic and patriotic TV extravaganza involving children.'
Sanctions from the West
Alina Kabaeva has been sanctioned by the UK, Canada and the EU even though she has denied her relationship with Putin. According to Unilad, the EU consider Kabaeva to be a 'close associate' of Putin. The US is yet to sanction the former Olympic gymnasts.
According to Mirror, the UK said in imposing sanctions:
She is alleged to have a close personal relationship with Putin.
Read more:
⋙ Vladimir Putin reportedly warns about striking 'new targets' in interview with Russian state TV
⋙ Vladimir Putin uses the CIA to keep his girlfriend Alina Kabaeva away from her ex
⋙ Vladimir Putin's 'secret girlfriend' is rumoured to be pregnant again, the Russian President isn't thrilled