A scandal has erupted in Russia after the billionaire ex-husband of Vladimir Putin's daughter escaped the sanction-riddled country and flew to the United Arab Emirates (UAE). Putin's former son-in-law is now with the fashion-designer daughter of a top Federal Security Service (FSB) general. His new partner threw him a lavish 40th birthday party in Dubai's Burj Al Arab tower.
Who is the ex-husband of Putin's daughter, Katerina Tikhonova?
Kirill Shamalov was married to the Russian president's second daughter, Katerina Tikhonova, 35, for five years from 2013 to 2018. He was the former economic advisor to the Russian government.
After 18 months of marriage, Shamalov acquired a substantial amount of shares in a major Russian oil and petrochemical processor called Sibur. He is Russia's youngest billionaire and has previously been sanctioned by the West.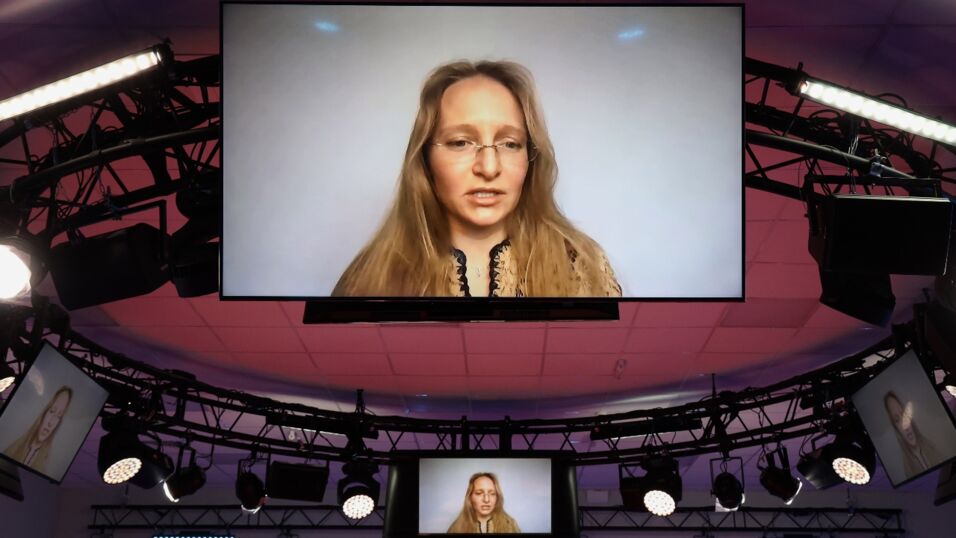 Shamalov is now in the UAE with Anastasia Zadorina, the 33-year-old daughter of a secret services general in the FSB, Mikhail Shekin. Shekin, 64, played a major part in Putin's invasion of Ukraine.
Zadorina is the founder of her own haute couture brand anastaiAZadorina and the ZASPORT label, which is the official outfitter for the Russian Olympic team.
She has previously designed Russian patriotic propaganda T-shirts with the slogan 'Topol is not afraid of sanctions', referring to Putin's intercontinental ballistic missile called Topol, and 'Sanctions? Don't make fun of my Iskanders.'
Read more:
⋙ Vladimir Putin: The Russian President's eldest daughter suffering because of the war
⋙ Vladimir Putin: His 'secret daughter' is victim of harassment on social media
⋙ Luiza Rozova: Who is Vladimir Putin's 'secret daughter'
A secret 'elite' party revealed
VChK-OGPU Telegram channel reported:
While everyone in the country is tightening their belts, and business and industry are entrusted with key roles in saving the economy, Vladimir Putin's former son-in-law, billionaire shareholder of Sibur [petrochemicals giant] Kirill Shamalov, is burning his life.
The party was exclusively for 'the elite and was held in conditions of increased secrecy, given the current events in Ukraine'. VChK-OGPU said:
Along with Shamalov, guests were received by his new passion - FSB general's daughter… Anastasia Zadorina.
Sources say there will be a wedding soon.
VChK-OGPU added:
The couple rests and waits out the turbulent times on the beach in the mornings, and in the evenings in karaoke.