Yulia Navalnaya is the wife of the sole remaining Russian opposition leader, Alexey Navalny, the most prominent critic of Vladimir Putin's regime. When her husband was poisoned by the Kremlin, 'Navalnaya was a revelation,' as Vanity Fair writes.
Who is Alexey Navalny's wife, Yulia Navalnaya?
Yulia was born in Moscow on July 24, 1976. She graduated from the Faculty of International Economic Relations of the Plekhanov Russian Economic Academy, majoring in international economics. She became an economist, working for numerous Russian banks.
Yulia met a young lawyer named Alexey Navalny in the summer of 1998 while on holiday in Turkey. They married two years later. When they had their first child, she stopped working and became a stay-at-home mum.
Journalist Yevgenia Albats, who is close with the Navalnys, described Yulia as 'a queen:'
This is the motivator. In addition to his personal ambition, he needs to constantly prove to this beautiful woman that he is worthy of her.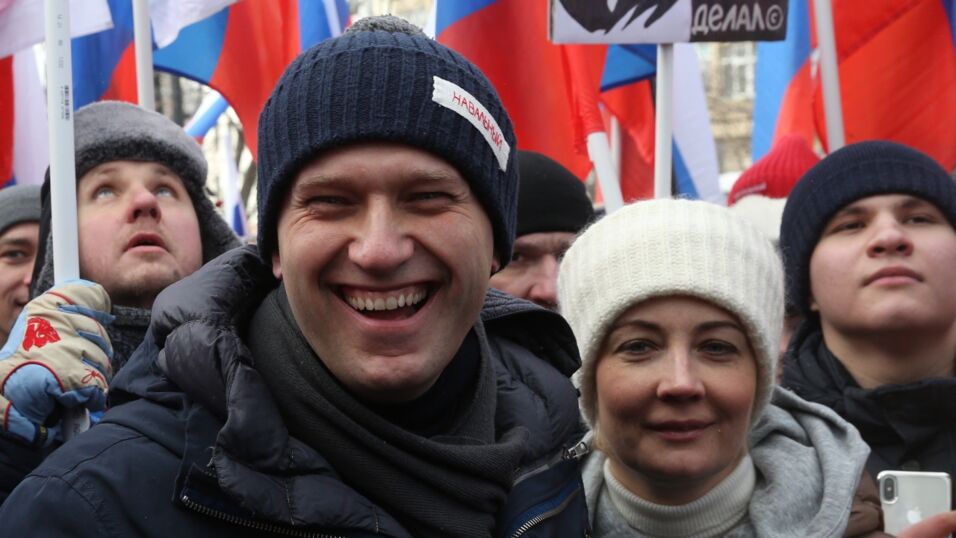 However, while Yulia has focused on raising the couple's two children, she is also a vital sounding board for Navalny. She is a shrewd political observer, and has been described as a 'shadow politician.' She is extremely aware of Navalny's public image, dressing him and updating his supporters via his blog and social media accounts when he was in jail.
Albats said:
Navalny the politician is two people: Yulia and Alexey.
When the Kremlin tried to kill Navalny by poisoning him with a military-grade Novichok nerve agent, Yulia began a momentous battle to save his life. She had to fight to see her husband in hospital in Omsk, to see his lab results, and to fly him to Germany for treatment.
She gave impromptu press conferences on the steps of the hospital, and finally had to make a public declaration, requesting the Russian government to transport Navalny out of the country. She succeeded.
Economist Sergei Guriev, a friend and onetime adviser to Navalny, said:
They (the Russian people) saw Yulia fight the machine and win. I think for many people it was eye-opening.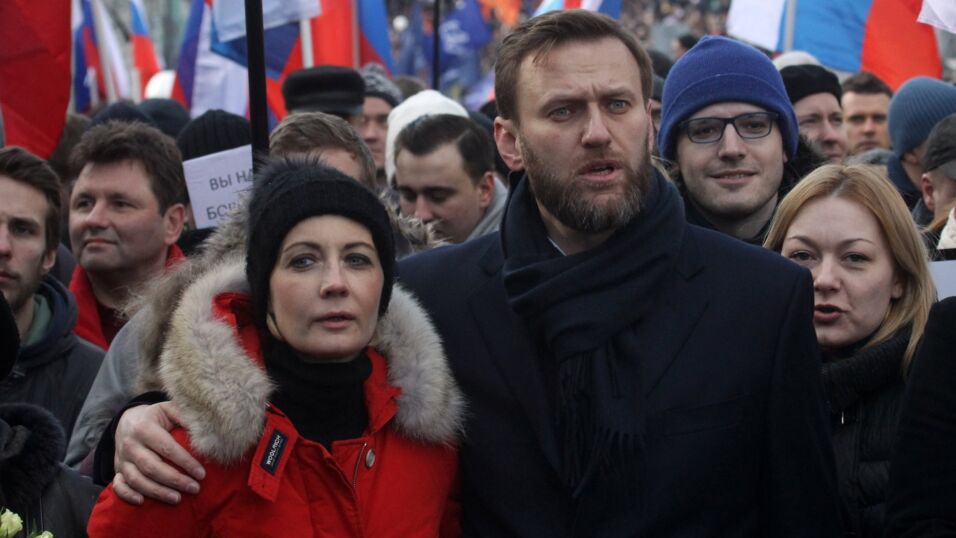 'The First Lady' of Russia
While historically the wives and families of Soviet leaders, such as Putin, have been hidden from public view, Navalny has always been transparent about his family. He takes pride in his children, and Yulia is present at every social event and every protest. As she declared at a rally:
I came out here to say that if those in power see families as a weakness, they are mistaken. Family is the strength of any normal person—especially any real politician.
Journalist Maria Komandnaya said on her podcast that since Putin divorced his wife in 2013:
We've lived for seven years without a first lady, and it seemed like no big deal. We've forgotten that this institution exists, but when we saw Yulia Navalnaya in all her beauty, it was like a light went off for everyone: Here she is, the first lady.
Despite her husband suffering from a string of arrests, jail sentences, a chemical burn, and the poisoning, Yulia said:
These bastards will never see our tears.
Read more:
⋙ Vladimir Putin: The Russian President's girlfriend makes rare appearance and publicly supports his agenda
⋙ Vladimir Putin: The Russian President hides his ex-wife after receiving threats
⋙ Vladimir Putin: The unique way he announced divorce from ex-wife Lyudmila