Many experts proclaim we are already seeing the beginning of the end of not only Russia's invasion of Ukraine but even perhaps Vladimir Putin's 22-year reign as Russia's leader. A report by Newsweekcites three senior intelligence officers inside the Pentagon who were granted anonymity to speak candidly about confidential intel that has made the rounds inside the U.S. Government this past week.
Discover our latest podcast
The sources proclaim the Ukrainian counteroffensive to take back their land has been flawlessly executed and incredibly successful. As a result, this has provided more grounds for experts to allude that the Russian campaign in Ukraine is poised to fail in defeat.
Military opportunism might just cost Putin his seat at the helm of Russia
There has been a string of recent losses and the number of fatalities among Russian troops is high (with recent estimates by Newsweek exceeding 80,000 troops dead or injured). This, combined with the increasing public outcry in Russia over a senseless war, suggests that Putin's hand has been significantly weakened and his position inside the Kremlin is shaky at best.
Back home forPutin, his supporters are becoming increasingly rare, the cost of the war is steep and the death toll of soldiers is enormous. A high-ranking U.S. intelligence officialconfirmed for Newsweek that Putin has been pushed 'into a corner'. For the first time since the outbreak of the Russian offensive in Ukraine, Russian pundits and politicians arespeaking out openly in opposition, 'even pro-Kremlin voices–even state media–are questioning the war for the first time'.
Now all eyes are on Putin. Will he further destroy Russia to stay in power? Or will he be destroyed by the Russian public holding him accountable for invading Ukraine and the ensuing adverse effects on his own country?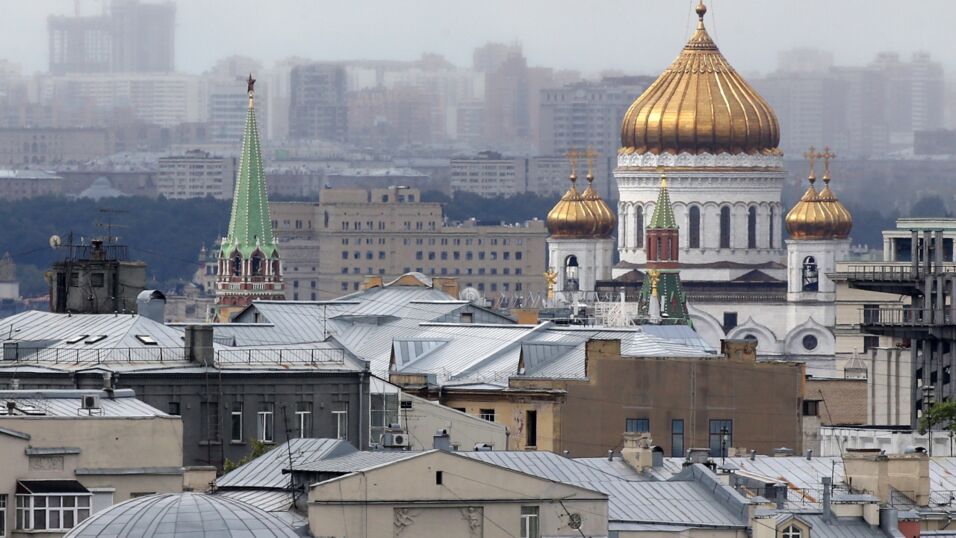 Deteriorating public support
The Russian economy is already down 4% of its GDP in the second quarter of 2022 and many pundits agree that recent victories of the Ukrainians signal the beginning of the end for Putin's expansionist intentions.
U.S. President Biden has warned again this week that this war 'could be a long haul'. However, a senior Army officer inside the Pentagon told Newsweek that he disagrees with this view:
I'm not so sure I agree with the 'long war' predictions. Everyone's talking about Putin's hold over Europe with his control of gas, that this is his ace in the hole. But if the heat intensifies back home, Putin may have to shift his attention to a winter disaster of his own making.
Now even Russian state-owned media admit setbacks. 'On the frontlines of the special operation, this has been the toughest week so far', anchorman Dmitry Kiselev admitted. Further, Garry Kasparov—former World Champion chess player and now a leading voice in Russia's political opposition—reflected on Putin's position for the Kyiv Post, saying:
The war is already lost, but continuing the war is the only way for Putin to stay in power.
Independent media outlets and social media influencers are already reporting news of Russian defeat in Ukraine. The tabloid Moskovsky Komsomolets said this week that Russia 'underestimated the enemy'.

Sources used:

- Newsweek: 'For Vladimir Putin, This Is the Beginning of the End'
- Aljazeera: 'Russia ministry says economic slump less severe than feared'
- Newsweek: 'Counting Russia's Staggering Losses 200 Days into Ukraine War'
- Business Insider: 'Legendary Russian chess champion and Kremlin critic says Putin's 'war is lost' in Ukraine but that won't stop him'

Read more:
⋙ Countering US dominance: Vladimir Putin and Xi Jinping meet to ramp up their 'no limits' friendship
⋙ Vladimir Putin: Shocking details revealed about his relationship with alleged girlfriend Alina Kabaeva
⋙ Vladimir Putin may use nuclear weapons to 'strike terror' amid setbacks in Ukraine, expert warns