On December 2 an unverified report claimed Vladimir Putin had a long and stressful day at the office. That evening, he presumably fell down the stairs at his private residence, Newsweek reports.
Discover our latest podcast
The claim surfaced from the 'General SVR' Telegram channel, which has become known for posting unverified claims about the Russian President.
Unsubstiantiated claims about health issues
'General SVR' has been among the first sources to predict in advance of Vladimir Putin's mobilization campaign of volunteers for the Ukraine War.
From that period the channel has posted several wild claims about the Russian President.
From having Parkinson's disease to suffering from different types of cancer, the channel's theories have been picked up by major western media outlets, but all reports remain unverified.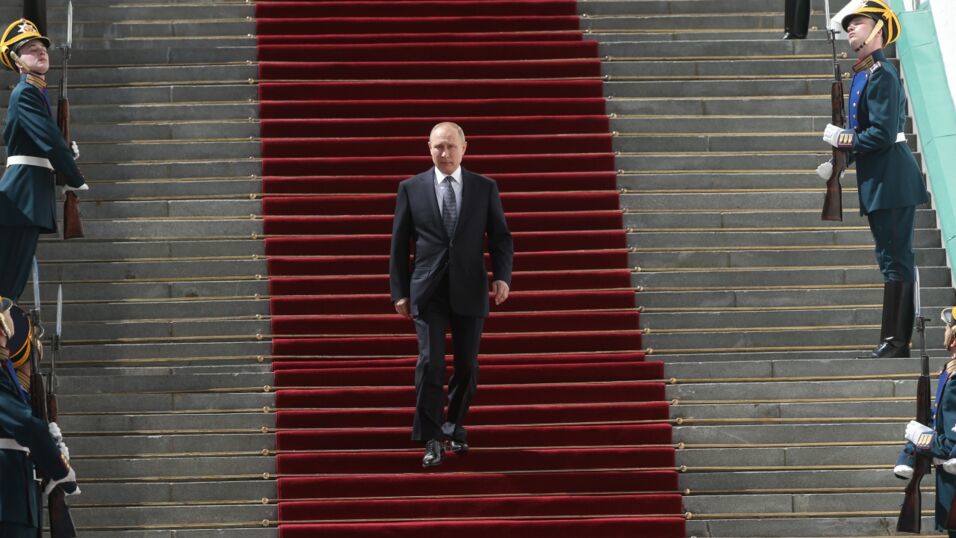 Read more: Vladimir Putin's latest meeting sparks rumours he has Parkinsons, but this is what experts have to say
Kremlin denial
This time 'General SVR' , which claims to have a bodyguard of Putin as a source, posted a lengthy story about a stressful day of the President.
According to the Daily Mail, that day the Telegram channel claims Putin was under fire for a difficult economic situation and the Ukraine War.
After Putin returned home he presumably slipped and fell from five steps and landed on his tailbone, and due to suffering from cancer the shock caused him to 'defecate' himself.
'The sharp impact caused him to involuntarily defecate' due to cancer of the gastrointestinal tract.'
Newsweek has contacted the Kremlin for comment and received a denial.
'Regarding your request, we can say that this is completely untrue.'
In July, Dmitry Peskov, Vladimir Putin's spokesman, said he is fine and called out the reports produced by Ukraine and their Western allies as fake, Newsweek reports.
'Everything is fine with his health. You know that Ukrainian information specialists, and American and British ones, have been throwing out various fakes about the state of the president's health in recent months—these are nothing but fakes.'
Read more:
⋙ Vladimir Putin: Fresh speculation about his 'deteriorating' health condition after recent meetings
⋙ Vladimir Putin: Leaked documents have sparked fresh speculation about Russian President's health
Sources used:
-Newsweek: 'Russia Responds to Report Putin Fell Down Stairs, Soiled Himself'
-DailyMail: 'Vladimir Putin fell down stairs at his home and soiled himself, according to Telegram channel which claims links to his bodyguards'