As J-Lo once said, 'love don't cost a thing', and whilst that is not always strictly true, it is also true that it doesn't always have to! With the cost of living crisis still a matter of concern in the UK, we decided to come up with a few low-cost but highly intimate date ideas that will also help you to save money around the house!
Shower together
With heating bills going through the roof, cutting down on our hot-water usage is a must if we're looking to save some of our hard-earned money for more fun things. So, why not try showering together? Not only will this cut down on shower time between the two of you, but the sensuality of lathering each other in soap is sure to make the atmosphere steamy in the metaphorical as well as physical sense...!
Cook together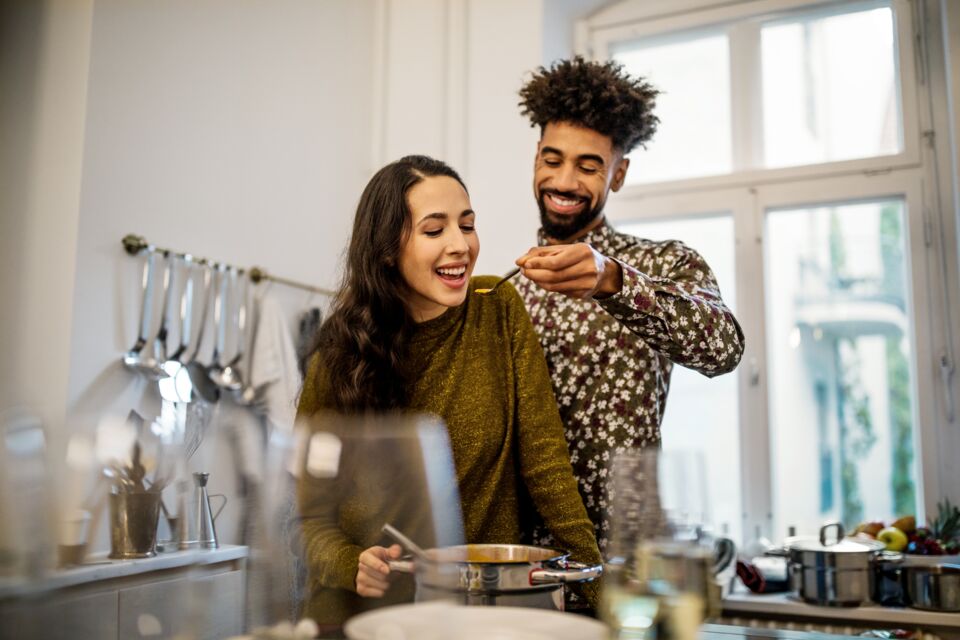 Ordering a takeaway is one of life's treats, but remember, something is only a treat if it's done sparingly! Rather than reaching for the apps right away, cooking at home can save you an impressive amount of money each month. Plus, cooking doesn't have to be seen as a chore but can be a fun activity to share with your partner to get your creative (and other) juices flowing.
Try an at-home picnic
Lastly, have a night where you completely unplug yourself from the world. Unplug all your appliances that might be sneakily sucking up electricity and set up your living room for a candle-lit at-home picnic. With this date idea, there's no need to turn on your lights or your oven, so you can enjoy a decadent night without any of the guilt! Tuck into a rich charcuterie board, or if you prefer something sweet, strawberries with chocolate mousse never go amiss!
Sources used:
Marie-Claire: '70 Cheap Date Ideas for Couples on a Budget'
And then we saved: '64 INSANELY EASY WAYS TO SAVE MONEY AROUND THE HOUSE'