Some influencers post photos to social media with the tiny glass jar of trash that supposedly took them a full year to fill, telling their followers that goingzero wasteis simple... if you just change your whole life.
Discover our latest podcast
However, reducing your waste doesn't have to be hard or even perfect. Here are our top 10 tips to reducing waste in your home and they are all perfectly achievable.
10. Say no to junk mail: do you have a little no circulars sign on your mailbox? Well, it's time you should. These little signs stop tons of paper and plastic waste coming through your mailbox every week.
9. Be mindful of how much you use: everything from how much dishwashing liquid you use to how much chocolate you eat- do you really need to be using up so much? Try using a tiny bit less washing powder in your washing machine and you may find that it not only saves money but it can also reduce the rate of the waste in your home.
8. Replace non-reusable items onlywhen they have reached the end of their lifecycle: Many people go out and buy a whole new household's worth of products when they go zero waste and end up throwing away their other products without using them up. To reduce waste use what you have before replacing it.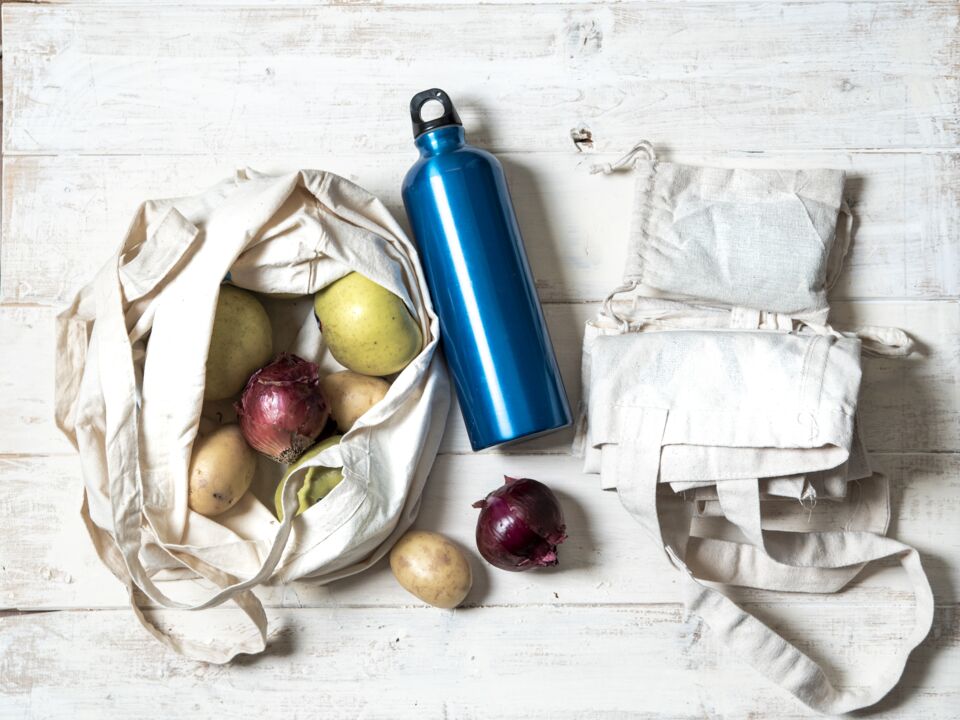 7. Buy in bulk: not only does buying products in bulk save money but it also reduces the amount of packaging used. Try buying your flour or oats in large sacks instead of smaller ones. You'll also reduce the chances of running low in your cupboard.
6. Stop using plastic bagsand toothbrushes: Plastic bags are being banned in many countries and while the UK has placed restrictions on their plastic bag usage, it is just as easy to use reusable bags. Once you have them you can use them again and again. But be sure to use what you have too- you can reuse plastic bags and bottles until they break to get the most out of them. Bamboo toothbrushes are also available in most supermarkets and help to reduce plastic in landfills
Check out the video above for the top 5 tips to reduce waste in your home