A study revealed that erotic asphyxiation was the new trending sexual practice among 18 to 29-year-olds. We explain to you why this is problematic and very dangerous.
What is erotic asphyxia?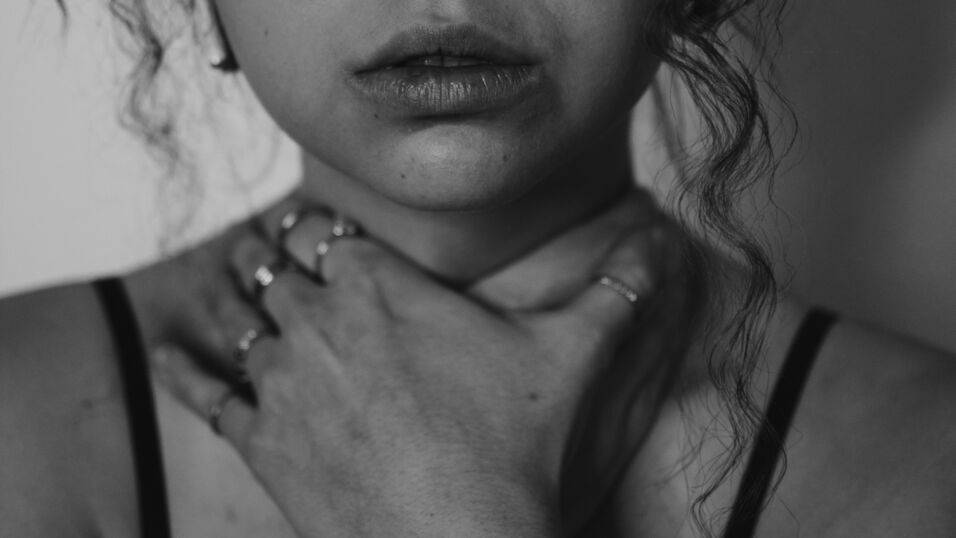 Erotic asphyxiation, also called 'breath play,' is a practice that links sexual pleasure to a lack of oxygen. It has now become a popular trend among the youngsters and can prove to be extremely dangerous and can cause death.
So why does one want to deprive oneself of air during sex? Erotic asphyxiation creates a relationship of dominant and dominated that is considered exciting by some. The strangled person is forced to place absolute trust in their partner.
In this case, pleasure is closely linked to the notion of control. American therapist Ian Kerner explains why this form of sex is exciting:
The puff of air that comes after being choked releases endorphins that combine with the neurochemical cocktail of sex to create a feeling of elation.
Why is this EXTREMELY dangerous?
Christelle Milrod warns of the fatal consequences of this practice and says:
If you press too hard on someone's larynx, you can choke them to death in less than a minute.
For a study published in 2019 in The Journal of Sexual Medicine, about twenty people with dangerous sexual practices were followed by researchers. Out of 23 people, 1 woman died by strangulation, while her partner was experienced in this area.
The neck is very fragile, if you squeeze it a little too hard, you risk damaging the muscles, blocking the passage of air which allows the brain to be oxygenated, but also the blood to circulate through the carotid artery.
Reminders for your safety
We can only advise against this practice. If, despite our warnings, you continue to practice breath play, here are the precautions to take to avoid losing your life are:
Consent: It is mandatory that both people agree to try erotic asphyxiation, otherwise it is an assault.
Communication: The pillar of risky sexual practices (as well as non-risky ones). You must talk about limits.
Maintainconstant eye contact: It is also necessary to set up a safeword, which makes it possible to cut the action when required.
Read more:
⋙ Mint, cheese, coffee: Here are 6 foods that are killing your sex drive
⋙ This is what your sex dreams are trying to tell you
⋙ 7 Sexual phobias you won't believe exist
Remember, 'vanilla sex' is no less exciting. You just need to know your body, communicate with your partner, and above all have fun. Sex should be fun, not a competition to see who goes the furthest or who takes the most risk.
This article is translated from Oh!MyMag FR.