If you workout regularly, you'll know that leg day is one of the hardest! But there is a way to strengthen this large muscle group a little by little in a less painful and more pleasurable way.
Yes, that's right—daily sexercise! Lovehoney, UK's most popular adult retailer, has partnered up with sex and fitness experts to give you the best bedtime workouts and here's what they've recommended if you want to work on your legs.
Now, this doesn't mean that you can completely abandon your exercise routine and switch to a 100% sex-based training. But those of you who do want to challenge the legs on a daily (or nightly) basis may benefit from these four sex positions.
Read also:
⋙ 'Sexercise': The best sex positions for a good workout
Hold on tight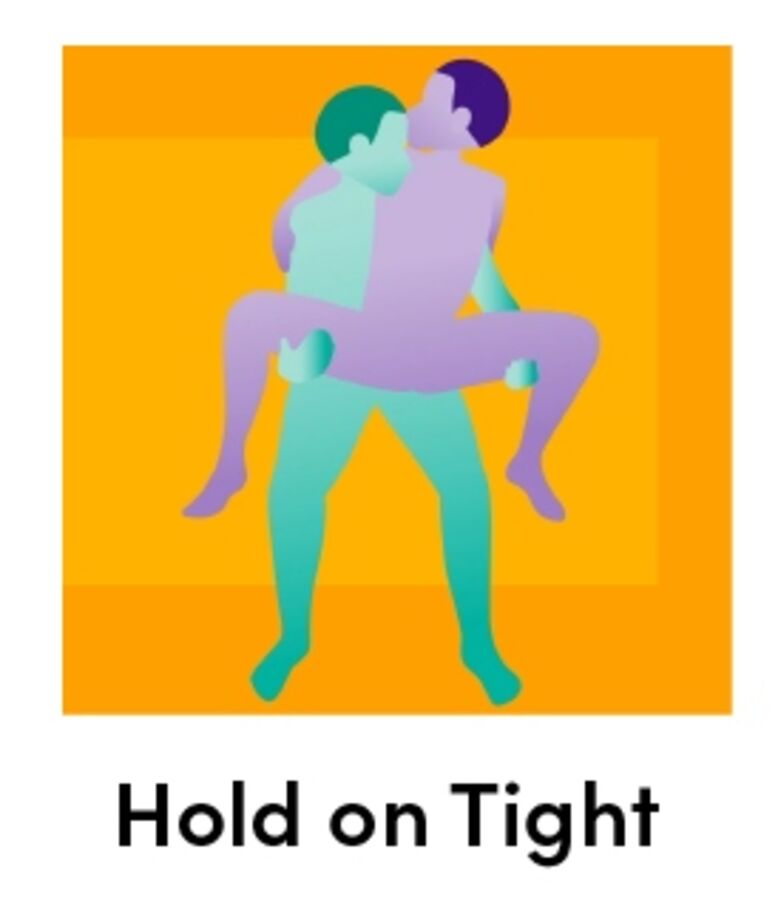 We've all seen this sex position countless times in the films and it looks fairly simple to do. But if you've ever tried to recreate the hot and passionate sex move, you'll realise very quickly that it actually requires a whole lot of upper body, arm, and leg strength. That's why it makes for the perfect night time sexercise!
One partner will be the supporting body that stands up, while the other straddles them with their legs and arms. The partner who will be in charge of penetration will take the other person's thighs for stability and once the stance is relatively comfortable, you can begin your sexy dance.
Naturally, this will be more of a workout for the penetrating member but both parties can always switch roles depending on their needs. For more support, you can prop the receiving partner up against a wall.
Read more:
⋙ Piledriver: The most challenging sex position to try
⋙ Green sex: The latest sex trend you need to know about
Hot squat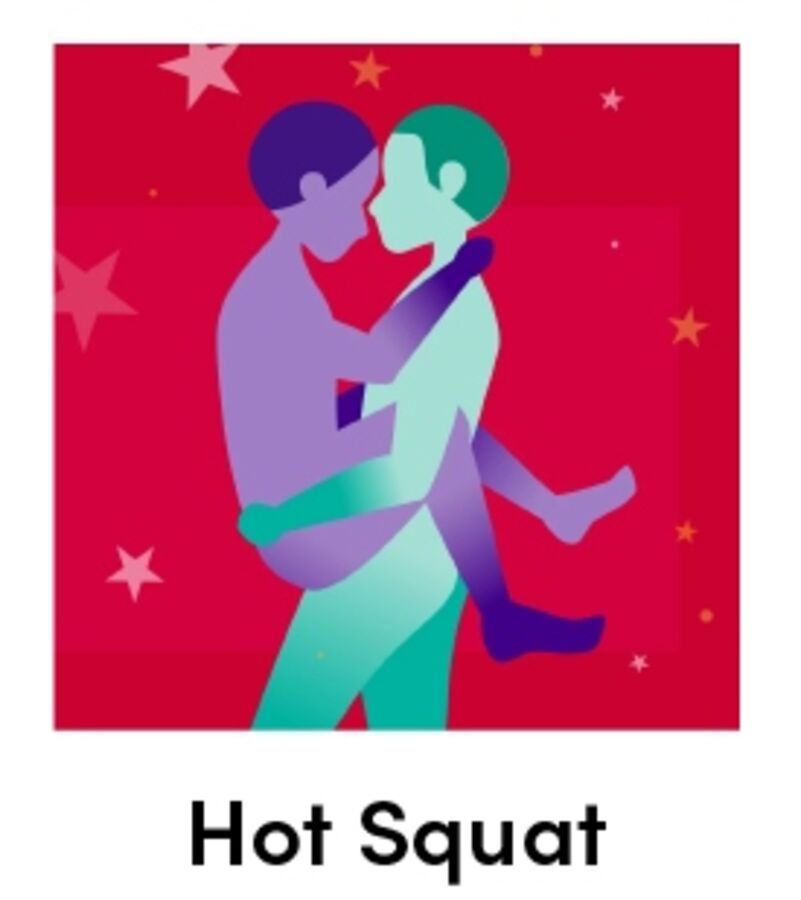 Wanna work out your legs and butt? Here's the position you need to try out.
Have the receiving partner sit back on a chair, fully reclined. The penetrating partner will stand in front of the chair, bend the knees and squat down as they put their member (or a toy) inside the other person. It is important for the partner, who is giving the pleasure, to activate their leg muscles while they're thrusting in and out.
Love Honey states that this position is ideal for anyone trying to stimulate the P-spot (prostate) or the G-spot.
Read more:
⋙ These are lesbian sex positions you should try for maximum orgasm
⋙ Your favourite sex position according to your zodiac sign
Flying high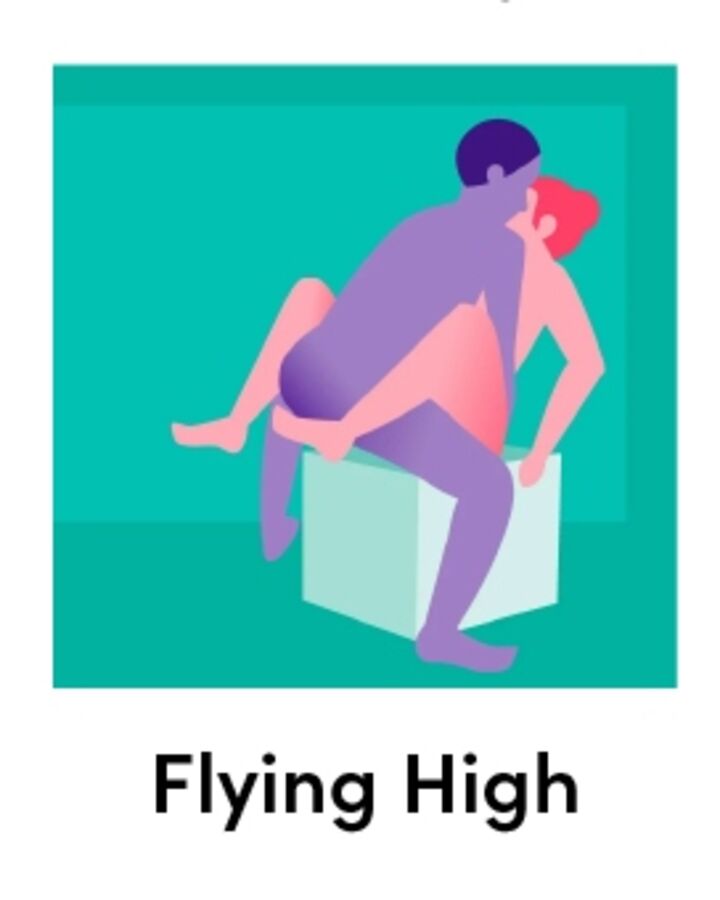 Similar to hold on tight, in this sex position one partner needs to be standing firmly on the ground. They will take their partners thighs with their hands and prop them on their hips. The partner who is receiving the pleasure will wrap their arms around their partner to stay in that position and then slowly spread their legs apart (as indicated in the picture). Experts at Love Honey state that:
The Flying High sex position is a sure-fire way of achieving deep and satisfying penetration, whether anal or vaginal.
A leg up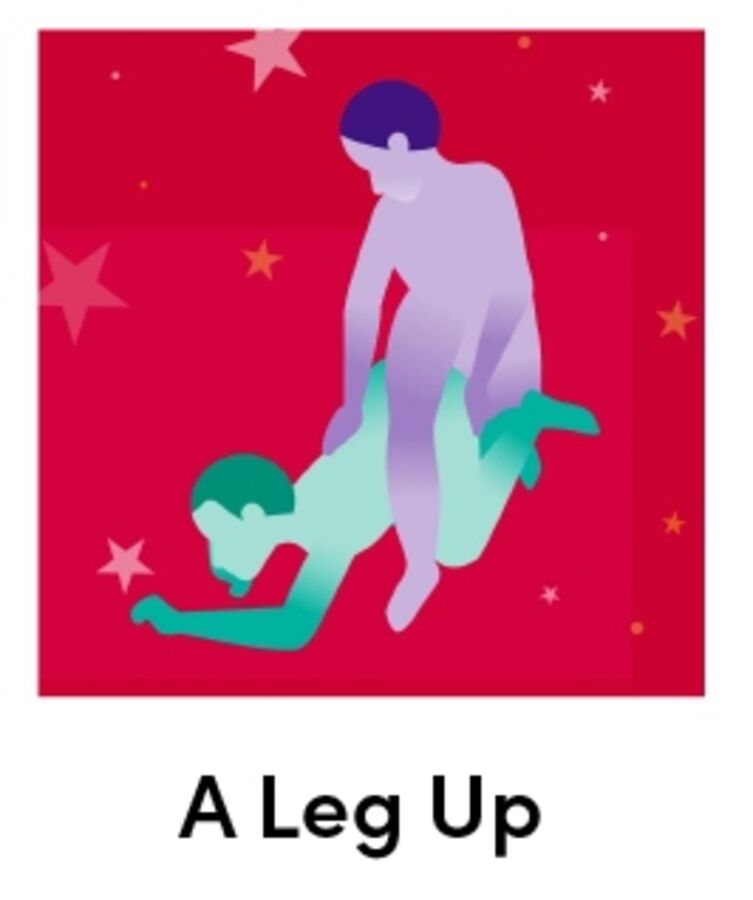 This sex position is equivalent to doing a lunge when you're working out—except it's definitely more fun.
To start, the receiving partner will get down on all fours on the ground. Depending on the angle in which the penetrating partner is coming in, the receiving partner will push their body forward and angle their back and buttocks upwards. The penetrating partner will get down on one knee, putting it between their partner's legs, and place the other knee 'over their buttocks.' You can expect to feel your thigh and calf muscles contract in this position.