Two days before stepping into St Paul's Cathedral, Princess Diana admitted that she didn't want to go forward with the wedding and had tried to call it off, according to royal expert Elena Mora.
However, the panicked Princess was convinced to proceed with the ceremony after a stern talking to from her sisters Baroness Fellowes and Lady Sarah McCorquodale. Speaking to Italian broadcaster Tv2000 Mora revealed:
Everyone knows that Diana wanted to flee, two days before the wedding she wants to escape. And her sisters told her, 'darling, there your face is on all the cups and towels of the kingdom. It's a little too late'.
It wasn't just Diana who tried to escape
Mora also claimed thatDiana wasn't the only one who tried to call off the wedding as Prince Charles was attempting to win the support of his friends. The 30-year-old Prince revealed that he had received a letter from Prince Phillip that suggested Charles was being forced into the marriage. Mora continued:
But Charles also wanted to escape. Two days before the wedding, he showed his friends this letter in which his father in fact ordered him, for the honour of the girl and for the protection of the family, to marry her. And he used it as an alibi to say, 'I was forced.' This is not nice, he was already a prince, a 30-year-old gentleman. He wasn't supposed to agree to the marriage.
However, despite the doubts that the two had just days prior, they both went forward and stepped into the Cathedral in front of millions of people across the world.
The couple then faced some pleasantly happy years where they introduced both Prince William and Harry before tension started to take over their marriage.
In fact, some experts believe that Diana and Charles' marriage was already falling apart by 1983 when they embarked on a tour of Australia with little baby William.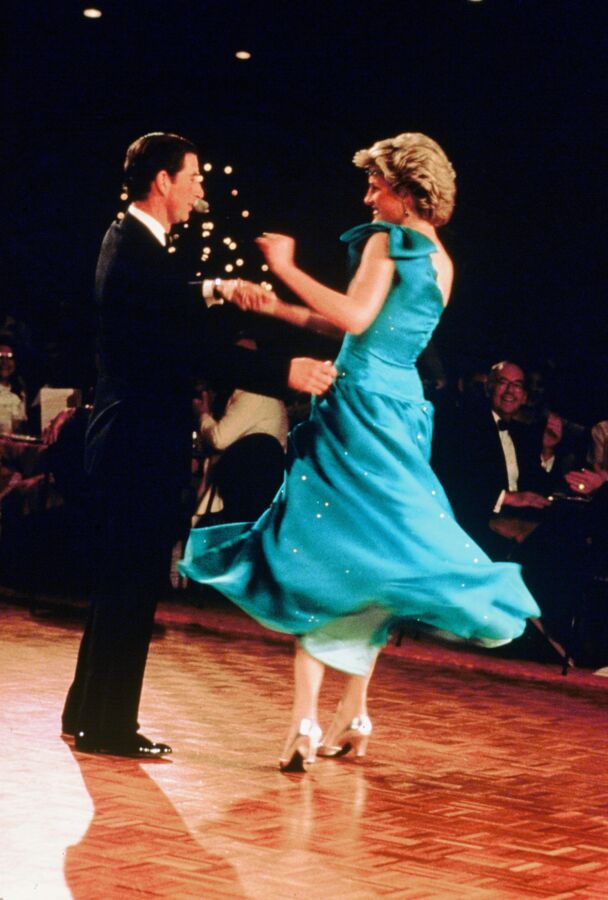 Expert Judy James revealed that the famous photos of Diana and Charles' dance while attending a gala event at the time showed that although the pair looked happy, the tension was peeking through the surface. He told Express.co.uk:
What the body language in this dance did show was Charles's strong desire to take control and register who was really in charge in the relationship.
When we say that someone is 'swept off their feet' it is intended as a romantic comment but for Charles it was much more literal here as he dug into the dance and spun Diana around quickly more than thirteen times in a short space of time.
Diana was an excellent dancer but the way Charles clamped one arm around her waist and dominated the dance, spinning her around fast enough to make her giddy, left her clutching her chest with one hand at the end to signal a sense of shock and discomfort.