In a recent exclusive interviewfor Newsweek, Mikhail Kasyanov, who served as VladimirPutin's first PM during 2000-2004, predicted that the recent speech delivered by President Putin marking the partial mobilisation of the Russian people will ignite his ousting.
Discover our latest podcast
The war in Ukraine now affects everyone in Russia
From the very start of the 'special military operation' in Ukraine, Putin had assured his electorate that the country would rely merely on professional soldiers. However, the Kremlin's position and discourse have radically changed this week after announcing the conscription of 300,000 reservists.
According to CNN, this move erupted anti-war protests in 38 cities across Russia to protest the partial mobilization decree with immediate effect, signed into force by President Putin. During the protests, more than 1300 people were detained.
Kasyanov further toldNewsweek that these protests would multiply and pick up pace over the upcoming months, as people will distance themselves increasingly from Putin:
The war no longer affects only professional soldiers from poor families.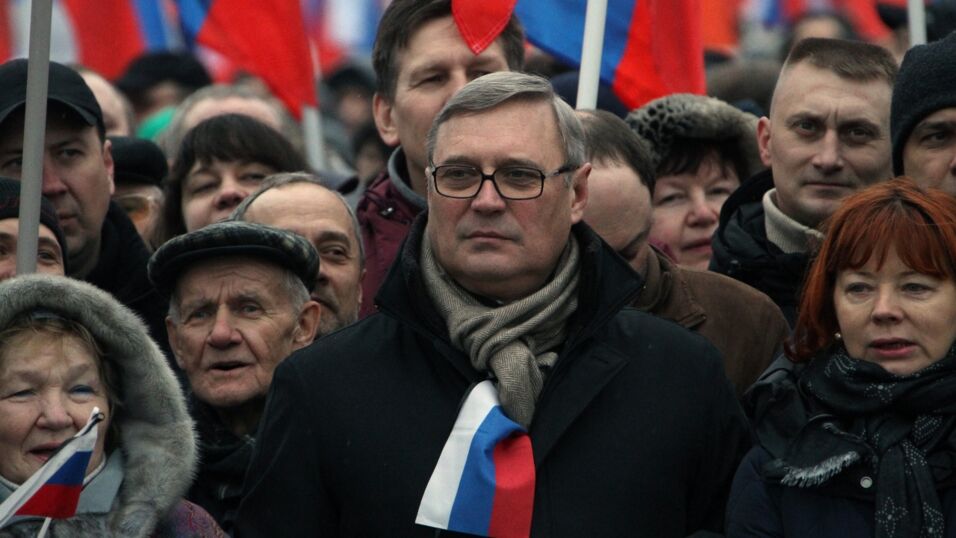 Dilution of power
For halting the pace of the public outcry, ​​according to CNN, the Moscow Prosecutor's Office released a statement on Wednesday 21 September warning those participating in the protests that they risk being jailed for up to 15 years.
Kasyanov says that Russians would rather risk being imprisoned back home rather than going to serve on the frontlines, 'those people don't want to go to war to kill Ukrainians and be killed.'
The former PM declines to name a timeline of Putin's ousting, howeverhe predicts that until this December the internal dissent will only grow while in parallel the Western sanctions will continue to sting.
In the meantime, Kasyanov expects the Russian President's inner circle to slowly but surely crumble in, as officials according to him are tired of his rule. He said:
They will not implement his instructions in an absolute manner... It is already clear people are tired of his leadership.
Resultantly, according to Kasyanov, this will result in a 'gradual dilution of his strength and power.'

Sources used:
-Newsweek: 'Exclusive: Putin's Speech Will Spark End of Rule, His First PM Says'
- CNN: 'More than 1,300 people detained across Russia in crackdown on anti-war protests: monitoring group'
- CNN:'Moscow authorities warn against protests following mobilization announcement'
Read more:
⋙ Vladimir Putin 'is failing in all of his military objectives', according to UK Chief of Defence
⋙ Vladimir Putin accuses West of 'nuclear blackmail' and threatens to use weapons of destruction
⋙ Vladimir Putin warned by the US against using nuclear weapons, Kremlin responds