A pre-recorded message by Russian President Vladimir Putin to his nation was televised early this morning, Wednesday 21 September, to reassert his intentions in Ukraine. His message expressed an unwavering determination to 'protect' the Russian people wherever they are.
Discover our latest podcast
This is merely the first address to his people since he commanded his troops into Ukraine back in February 2022. Putinalso issued a direct threat to the West, saying 'our country also has various means of destruction, and in some components more modern than those of the NATO countries,' as reported by SkyNews.
He accused Western powers of 'nuclear blackmail' and said Russia has 'lots of weapons to reply.' He further added:
If there is a threat to the territorial integrity of our country, and for protecting our people, we will certainly use all the means available to us - and I'm not bluffing.
Conscripting 300,000 reservists to the Russian army
For most of September, Ukraine has taken back over 6,000 square kilometres of their land in the Kharkiv region with the recent frontline now nearing the Luhansk region.
Having witnessed the setback of his troops, Putin requires more manpower to bolster forces and withstand new waves of attack from the Ukrainians. Resultantly, he has signed an immediate decree for conscripting 300,000 army reservists.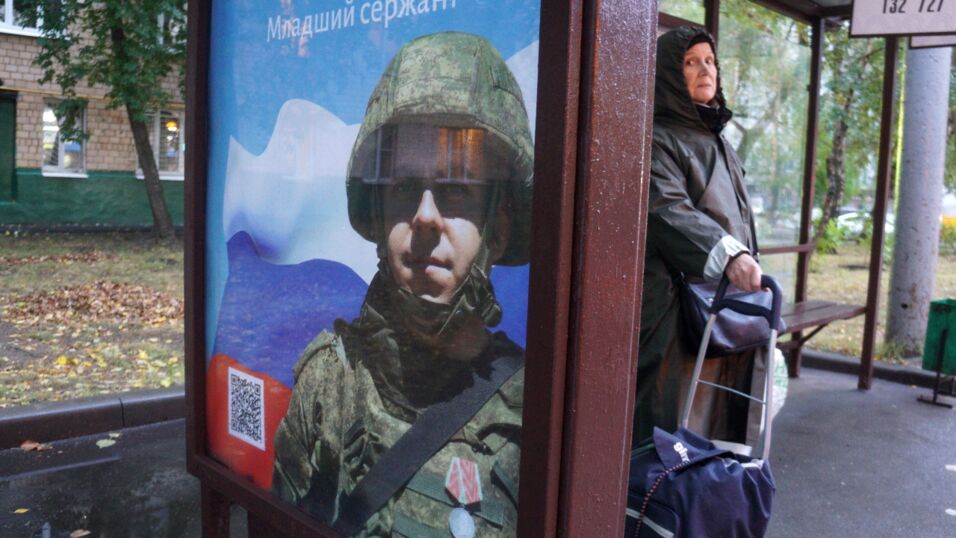 As reported by Sky News,UK Defence Secretary Ben Wallace commented that Putin had broken one of his promises, saying the conscription is an 'admission that his invasion is failing.' According to him, Putin 'has sent tens of thousands of Russians to their death, and no amount of threats and propaganda can hide the fact that Ukraine is winning this war.'
France 24reportsa similar message from the U.S. Ambassador in Ukraine, who described in a tweet the partial mobilisation ordered by Putin as a sign of 'weakness'. Bridget Brink wrote:
Sham referenda and mobilisation are signs of weakness, of Russian failure.
Putin accepts the referendum of four breakout regions in Ukraine
In light of the recent advance of Ukraine and their stunning military success, Russian separatist leaders declared yesterday (Sep. 20) the intention of the four breakout regions of Ukraine to hold referendums for becoming a part of Russia.
According to Sky News, the regions of Donetsk, Luhansk, Kherson, and Zaporizhzhia—which make up about 15% of Ukrainian territory—will hold referendums, scheduled to take place from 23 to 27 September. In his address, Putin approved of the referendums and accused the West of using Ukrainian people as 'cannon fodder.'
The UK Ministry of Defence described the referendums as being 'driven by fears of imminent Ukrainian attack and an expectation of greater security after formally becoming part of Russia.'
The Ukrainian foreign minister Dmytro Kuleba responded by dismissing the plans, saying:
The Russians can do whatever they want. It will not change anything.
Sources used:
- Sky News: 'Putin warns West he isn't bluffing and Russia has 'lots of weapons' - as he orders partial mobilisation of reserve troops to Ukraine'
- Sky News: 'Ukraine war: Separatist leaders in four regions plan votes to join Russia'
- France 24: 'Putin announces 'partial' mobilisation in Russia'
- CNBC: 'Putin escalates tensions with war threats to the West; Ukraine slams 'fake' votes in occupied regions on joining Russia'
Read more:
⋙ Vladimir Putin warned by the US against using nuclear weapons, Kremlin responds
⋙ Vladimir Putin: Will the Russian President call it quits in Ukraine?
⋙ Countering US dominance: Vladimir Putin and Xi Jinping meet to ramp up their 'no limits' friendship