In an exclusive interview for Sky News, Pavlo Kyrylenko, the Governor of the Donetsk Region in Ukraine, commented on the recent outcome of the referendums in the four regions of Ukraine that are being controlled by Moscow, and the likelihood of Putin using nuclear weapons.
Discover our latest podcast
Ukraine needs to be ready for any scenario, turning to nukes will ruin Russia
Kyrylenko said for Sky News, 'this move would change nothing for Ukraine, which is content upon fighting to reclaim all land captured by Russian forces.'
Asked whether that would provocate a Russian nuclear strike, Kyrylenko said that the possibility of Russia launching a nuclear attack could grow and 'needs to be considered and more likely when Vladimir Putin bogusly declares four Ukrainian regions Russian.'
While Kyrylenko noted that Ukraine needs to be ready, he also said that this action will ruin Russia before they can make any next move, 'it will plunge them (Russia) into an abyss before Moscow even acted,' Sky News reports.
Kyrylenko hinted also that Russians might resort to chemical and other illegal weapons of mass destruction, but according to him, Ukrainian authorities have been evacuating civilians from the front lines as much as possible to reduce exposure to such threats.
Escalation condemned, and provoke new sanctions by the west
For much of the war, but especially in September, the world has witnessed the unwavering strength of Ukrainian forces and their recent victories in getting their land back. However, last week, Putin doubled down by signing the recent mobilisation decree and by organising sham referendums in four regions in the east and south of Ukraine.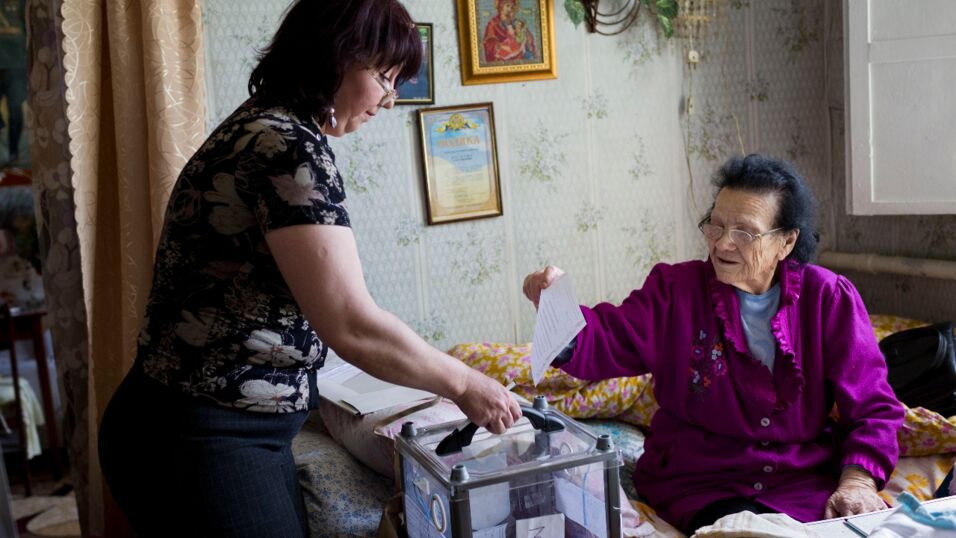 The WashingtonTimesreports about US President Biden's speech at the UN, 'let us speak plainly', a UN Security Council member (Russia) blatantly 'initiated a brutal and needless war', by invading a neighbour, 'trying to erase a sovereign nation from the map', adding that 'Russia shamelessly violated the core tenants of the United Nations Charter'.
Due to the escalation in the Ukraine war, according to France 24, western powers have introduced a new round of sanctions on Russia by capping the price of Russian oil, banning $7 billion worth of Russian exports, and tightening the flow of goods that Russia needs for its war machine.
France24also reports about recent comments by EU Commission President, Ursula von der Leyen, who said 'last week, Russia has escalated the invasion of Ukraine to a new level', citing the 'sham' referendums staged by Russia in the occupied regions of Ukraine and President Vladimir Putin's 'threat to use nuclear weapons'.
According to Euronews, Turkish Foreign Minister, Mevlut Cavusogly, recently claimed that Russia is willing to resume the negotiations with Ukraine with conditions of a new ceasefire, however, the report also cites Turkish President Recep Tayyip Erdogan who later said 'the referendums now complicate efforts to seek a diplomatic solution to the conflict.'
They state that following the votes in the breakout regions, Moscow has reiterated the nuclear threat to defend the 'territorial integrity of Russia'.
Sources used:
-Sky News: 'Ukraine war: Chance of Russia launching a nuclear attack could grow once it annexes territories, governor warns'
-Washington Times: 'Biden at U.N. slams Russia as Moscow escalates assault on Ukraine'
-Euronews: 'Ukraine war: Western leaders slam 'referendum' results and five other key stories'
-France24: 'EU proposes new Russia sanctions including oil price cap'
Read more:
⋙ Vladimir Putin's allies are increasingly turning their backs on him
⋙ If Vladimir Putin uses nukes, Russia will face 'catastrophic consequences', US warns
⋙ Russia tells the US it is close to crossing a 'dangerous line' over nuclear warnings