When performing an internet search about Ukraine from Russia most often information from unverified blog posts comes up that present an alternative discourse from what the real facts on the ground are, BBC reports.
Discover our latest podcast
Major western news outlets and their reports about Ukraine are missing
Reportedly, in Russia, a local big tech company called 'Yandex' dominates internet searching. According to its own statistics, Yandex is responsible for over 60% of internet searches in the country and Google is responsible for 35%.
According to an experiment conducted by the BBC, on Yandex, most of the links coming up about Ukraine support Russia's war propaganda.
The results most often do not list western media outlets or their reports about Ukraine and rank on top controversial news from unverified blog posts.
BBC found out that their search results list no mentions of atrocities like what took place in the Ukrainian towns of Bucha and Lyman where reportedly massacres took place and mass graves were found.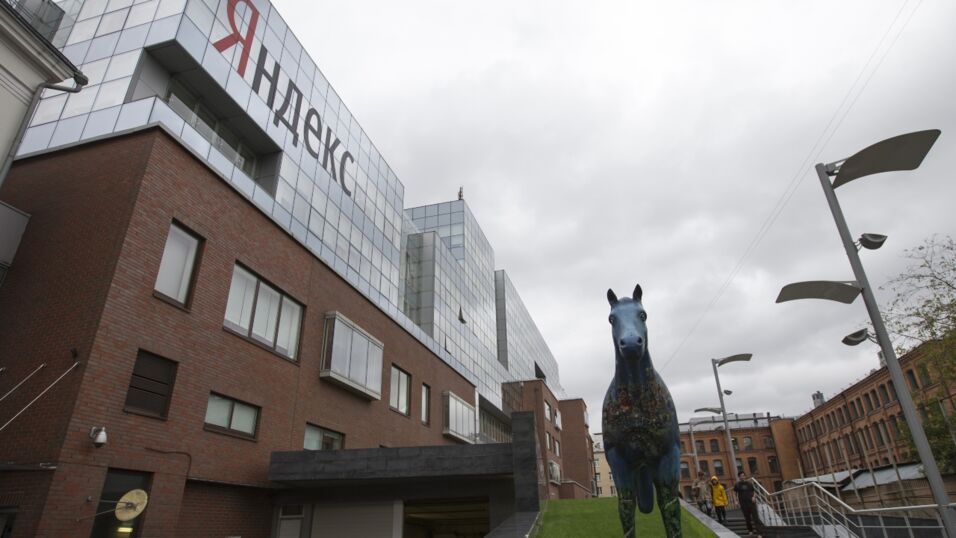 Propaganda is nothing new in Russia
The Kremlin has been controlling media outlets for decades and continues to lead a powerful propaganda machine.
The Deutsche Welle (DW) reported near the end of April, how Vladimir Putin's regime is relying on numerous digital tools like manipulated photos, false statements, state propaganda and 'deepfake videos' to obstruct reality and brainwash the domestic audience.
From the beginning of the war in Ukraine, many editors and journalists have been reportedly coerced or brought into the line of the narrative that suits the Kremlin.
Many media professionals have also fled the country, but there have been also acts of defiance like the case of journalist Marina Ovsyannikova.
Marina Ovsyannikova
On one occasion she interrupted a liveTV news edition with a big 'NO WAR' sign, saying 'everything they tell you here is a lie'.
Later Ovsyannikova openly protested in the streets of Moscow with the public against the Ukraine War. She has reportedly fled persecution in Russia, as she has been accused by the Kremlin of being aBritish spy.
Ovsyannikova is now exiled and under the protection of a European country. Nevertheless, the Russian public remains unprotected from the Kremlin's spin of reality and continues to be presented with a distorted view of reality.
Sources used:
-BBC: 'Ukraine war: Russians kept in the dark by internet search'
-DW: 'Fake news further fogs Russia's war on Ukraine'
-The Conversation: 'Putin's control over Ukraine war news is not total - it's challenged by online news and risk-taking journalists'