Tigran Keosayan, a Russian media commentator and propagandist, has called on TV for retaliatory strikes on the UK for its alleged leadership in the two Nord Stream pipeline explosions.
Discover our latest podcast
Raising stakes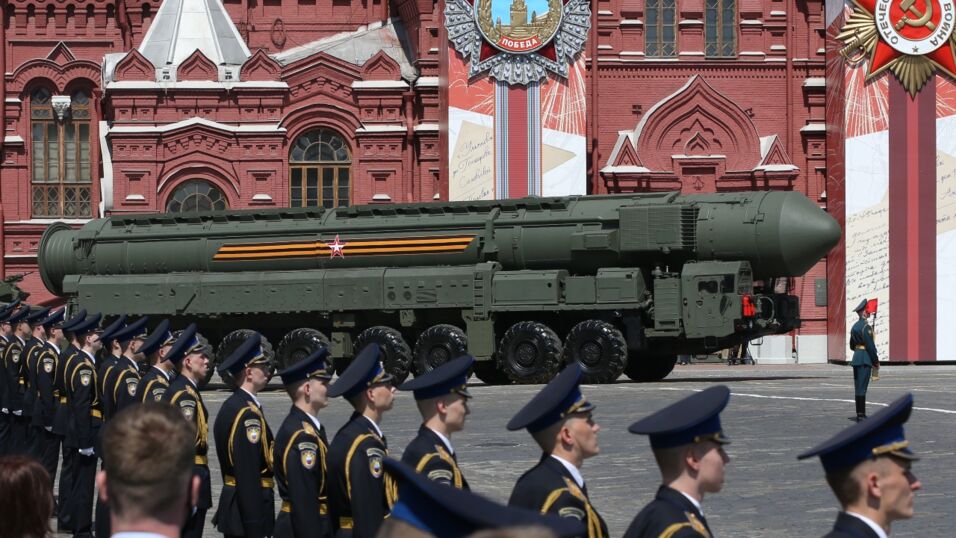 Tigran Keosayan, the husband of Margarita Simonyan the head of Russia Today (RT), called for raising the stakes against the west with a nuclear strike on the UK.
Keosayan appeared in a debate last Friday on 'One's Truth' (Svaya Pravda) on the Russian NTV channel. The host, Roman Babayan, opened up the floor by introducing a clip in which Nikolai Patrushev, the head of Russia's Security Council, accused the UK of being a leading entity in the 'attack' on the Nord Stream pipelines.
Patrushev had claimed to be in possession of a text of former U.K. Prime Minister Liz Truss allegedly sent to U.S. Secretary of State Antony Blinkenafter the pipelines exploded on September 26 that said 'it's done', Newsweek reports.
To this allegation, Keosayan added there needs to be a Russian retaliatory strike with a nuclear weapon on the UK.
'They are raising the stakes because we are not raising the stakes, If something of theirs blew up in response to the Nord Stream explosion, they would not start to love us more.'
The debate on the NTV channel was picked up by Julia Davis, a journalist and Russia analyst, who cited Keosayan saying 'nuclear threats/strikes are the way to go.'
Explosive comments on TV
This is not the first time Russian media punditsexpress bombastic nuclear threats against the UKon TV even in live appearances.
In September, Andrey Gurulyov, a Russian parliamentarian called for turning the UK into a Martian desert land.
Similarly, Ex-Russian lawmaker Sergei Markov threatened the UK with nuclear strikes in an unhinged live appearance on BBC.
According to a report by Euronews, last month the UK was also accused by Russia that it was complicit in a Ukrainian drone attack on its naval base in Sevastopol.

Both Russian claims have been vehemently denied by London, describing the recent allegations as a distraction, Reuters reports
'A bid to detract from their disastrous handling of the illegal invasion of Ukraine.'
Sources used:
-Newsweek: 'Russian State TV Guest Calls for Nuclear Strike on U.K.: 'Raise the Stakes'
-Upstract: 'Russian state TV guest calls for nuclear strike on U.K.: "Raise the stakes'
-Euronews: 'Ukraine war: 'Massive' Crimea drone attack, Russia suspends grain export deal, clocks controversy'
-Reuters: 'Russia says UK navy blew up Nord Stream, London denies involvement'
Read more:
⋙ Vladimir Putin's regime is being threatened 'from within', reveals Ukrainian official
⋙ Russian commanders could be ordered 'shoot' soldiers escaping service, according to UK Ministry of Defense
⋙ Vladimir Putin: These two close allies of the Russian President dare to speak out