While commercial surrogacy is illegal in most of the world, it is legal in Ukraine, and the country is a popular destination for foreign couples. Under Ukrainiain law, clients – known as intended parents–must be married, heterosexual, and medically unable to have children.
A humanitarian crisis
These couples and their surrogates have been caught up in the current humanitarian crisis. Sam Everingham, global director of the non-profit Growing Families, said there are currently around 40 Ukrainian surrogates carrying babies for UK couples and approximately 130 UK couples who have embryos stored in the country, awaiting fertility treatment:
It is such a difficult situation and we are getting many calls daily from couples who have got surrogates or embryos in Ukraine who are desperate for information. They are panicking and worried about what will happen to their babies and about getting them to safety.
But it is a terrifying situation for the surrogates too as they have their own lives and are frightened and it is not just about airlifting them out.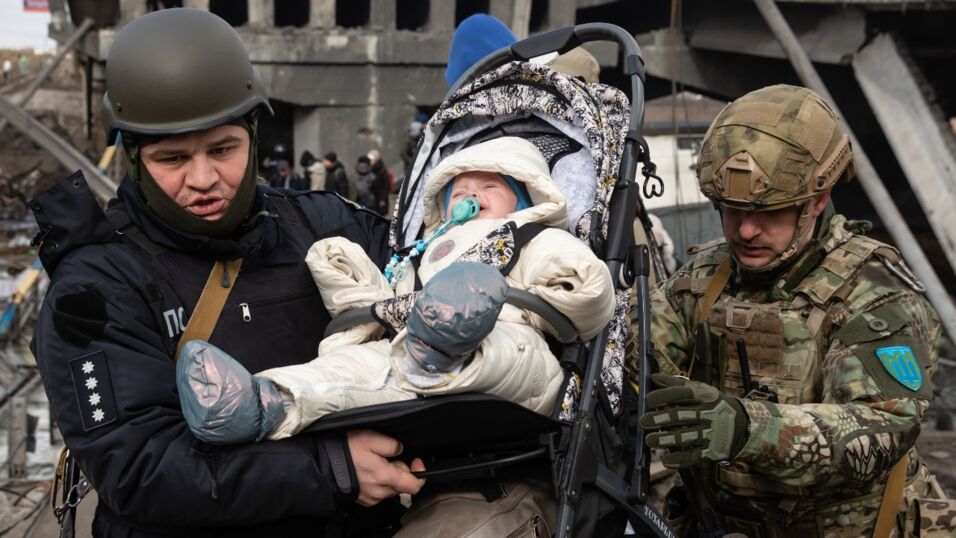 Worsening the situation is the fact that many agencies did not anticipate Russia's invasion, so they did not make any contingency plans. One agency wrote on Facebook in late January:
The situation in Ukraine is stable. There is no increased or unusual military activity.
The American-owned agency, Delivering Dreams, was fortunately able to convince 13 of their 14 surrogates to move to Lviv in western Ukraine. For the time being, they are safe.
Legal difficulties
Some intended parents want to bring their surrogates to the UK. However, there are no legal routes for surrogates and their families to resettle in the UK. Ukrainians are only allowed entry if they have family members who are already residents.
Surrogates are being allowed to exit Ukraine with minimal documentation. But this mass departure has significant legal consequences. By Ukrainian law, intended parents are automatically viewed as the legal parents of children born through surrogacy, however this does not apply in the UK, Ireland, or much of Europe.
Read more:
⋙ War in Ukraine: Horrible images from bombings on a maternity and children's hospital are circulating
⋙ War in Ukraine: Only these people could stop Vladimir Putin's devastating mission
⋙ War in Ukraine: Olena Zelenska's moving response to the crisis
Surrogacy lawyer Olga Danchenko, who fled from Kyiv to western Ukraine with her family on the first day of the invasion, said:
Some embassies are friendly to surrogacy, but in Austria and Germany surrogacy is not permitted. Parents and surrogates need documents that it's impossible to provide, as administrative offices are closed.
British fertility lawyer Natalie Gamble is helping 23 British couples, with surrogates ranging from eight to 39 weeks pregnant, cross the border. She said:
In every case, parents are worried about whether surrogates will be able to access medical care and give birth safely, and what will happen if the couples can't get there when they do. Will the babies be left in a war zone with no one to look after them?