Dmitry Kiselyov, a Vladimir Putin propagandist, said on his show on Russian state TV that Britain will be 'plunged into the depths of the sea' by an underwater nuclear strike.
'Plunge Britain into the depths of the sea'
Known as 'Putin's mouthpiece', Kiselyov suggested that for Russia, 'Another option to plunge Britain into the depths of the sea is the Russian underwater robotic drone Poseidon.' He claimed this 'will raise a giant wave, a tsunami, up to 500 metres high.'
He added:
This tidal wave is also a carrier of extremely high doses of radiation. Surging over Britain, it will turn whatever is left of them into radioactive desert, unusable for anything. How do you like this prospect?
Kiselyov also threatened the UK with another weapon, Sarmat 2, intercontinental ballistic missiles that are able to hold over 10 nuclear warheads. Experts have warned that these missiles are capable of targeting Europe and the US.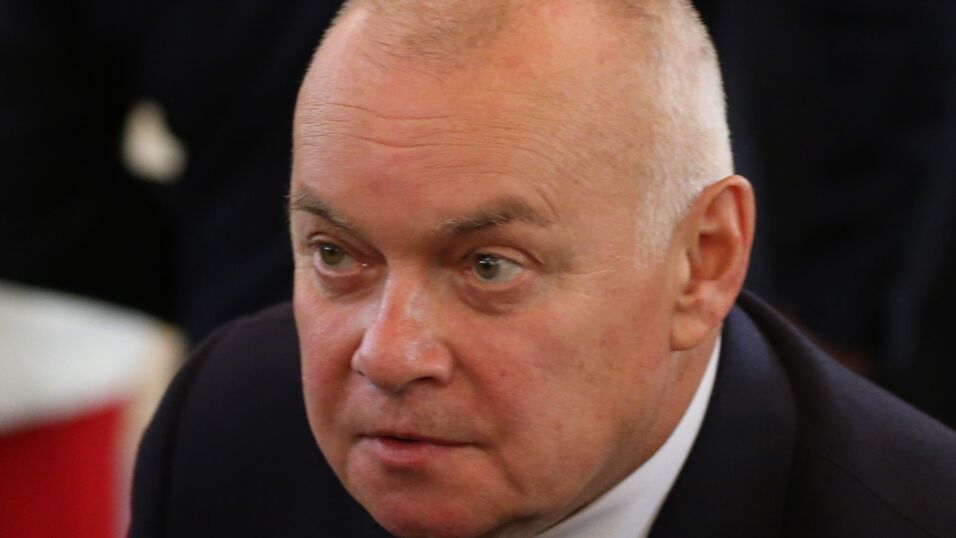 The comments follow bogus claims made by Russian media that Boris Johnson threatened the Kremlin with a nuclear strike. Kiselyov said:
What will happen after Boris Johnson's words about a retaliatory strike on Russia? Why do they threaten vast Russia with nuclear weapons while they are only a small island? The island is so small that one Sarmat missile is enough to drown it once and for all.
Russian missile Sarmat, the world's most powerful is capable of destroying an area the size of Texas or England. A single launch, Boris, and there is no England anymore. Once and for all. Why do they play games?
'We do not assess that there is a threat'
Last week, Downing Street dismissed its supposed impending strike on Russia as 'another example of disinformation peddled by the Kremlin.'
US officials also downplayed the threat of Russia using nuclear weapons despite Moscow's rhetoric escalating recently. An official said:
We continue to monitor their nuclear capabilities every day the best we can and we do not assess that there is a threat of the use of nuclear weapons and no threat to NATO territory.
Read more:
⋙ War in Ukraine: Russian Navy deploys an unusual military strategy at sea
⋙ War In Ukraine: This 'minesweeping' dog has sniffed out hundreds of Russian explosives