The horror of war. A woman was allegedly raped while her four year old son was crying in a nearby room. Russian soldiers allegedly broke into the family's home near Kyiv, killed her husband, and then repeatedly raped her.
Raped while her child cried, her husband shot
The Ukrainian deputy Maria Mezentseva has told the horror of rapes committed by Russian troops during the invasion of Ukraine. She tells the story of a Ukrainian woman who was allegedly raped several times while her son was crying, only moments after her husband was shot dead by Russian soldiers.
The Prosecutor General of Ukraine, Iryna Venediktova, opened the country's first official investigation into a rape allegation made against Russian troops. The attack is being investigated by the authorities and Ukraine had told Russia that an arrest warrant had been issued for the two serviceman. Venediktova added that the soldiers also allegedly threatened her child.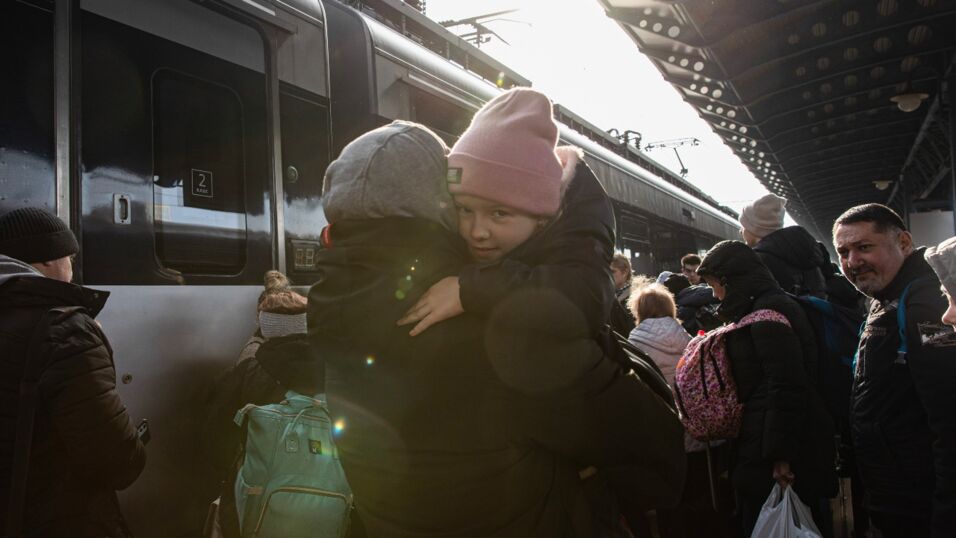 Natalya, which is not her real name, told The Times how she and her husband hung a white sheet on their gate to show they were civilians when Russian forces entered the village on 8 March. The following morning, the family's dog was shot dead by one of the soldiers. Later, two officers returned. Natalya said:
He told me to take my clothes off. Then they both raped me one after the other. They didn't care that my son was in the boiler room crying. They told me to go shut him up and come back.
After her attackers fell into a drunken sleep, the mother and child fled their home. They headed west and are now living in the Ukrainian city of Ternopil.
Read more:
⋙ War in Ukraine: Alleged nun turned Russian sniper captured by Ukrainian forces
⋙ War in Ukraine: The kamikaze drone, Ukraine's new 'lethal' weapon against Russia
⋙ War in Ukraine: The ominous sign that currently adorns Russian tanks
Rape, a weapon of war
Mezentseva has declared that Ukraine 'will definitely not be silent' about these crimes. She questioned how a child could cope after witnessing something so distressing.
The MP, who heads Ukraine's delegation to the parliamentary assembly of the Council of Europe, said that cases of sexual assaults must be recorded because 'justice has to prevail.' She told Sky News:
There are many more victims rather than just this one case which has been made public by the prosecutor general. And of course, we are expecting many more of them, which will be public once victims will be ready to talk about that.
Lesia Vasylenko, another Ukrainian MP, spoke of the numerous German women who were raped by Russian troops during the Second World War. She said:
Russia again is using rape as an instrument of war. This time in Ukraine. History repeats itself.
This article was translated from Oh!MyMag FR.