It was recently observed that Russia's Kremlintransported ten tonnes worth of gold to Switzerland. These sanctions took place from December 2021 to February 2022 and were reported by goldreporter.de, a website that provides information regarding major metal investors. It is yet to be revealed whether this operation was a part of war planning or for something else.
Russia has the world's fifth-largest gold reserve
The figures were gathered from foreign trade statistics and do not give much insight into the purpose of gold. However, based on the value, it can be concluded that the gold delivered was processed. Russia has several major gold reserves that made it the third-largest gold producer in the world after China and Australia, according to statista.de.
In addition to this, theRussian superpower has been 'working' hard for the past few years to build up a gold reserve. As per Bloomberg, Russia boasts the fifth largest gold reserve in the world. The first buyer of Swiss gold is China with 35.5 tonnes, followed by India with 32.7 tonnes.
Russia's gold since the Ukraine war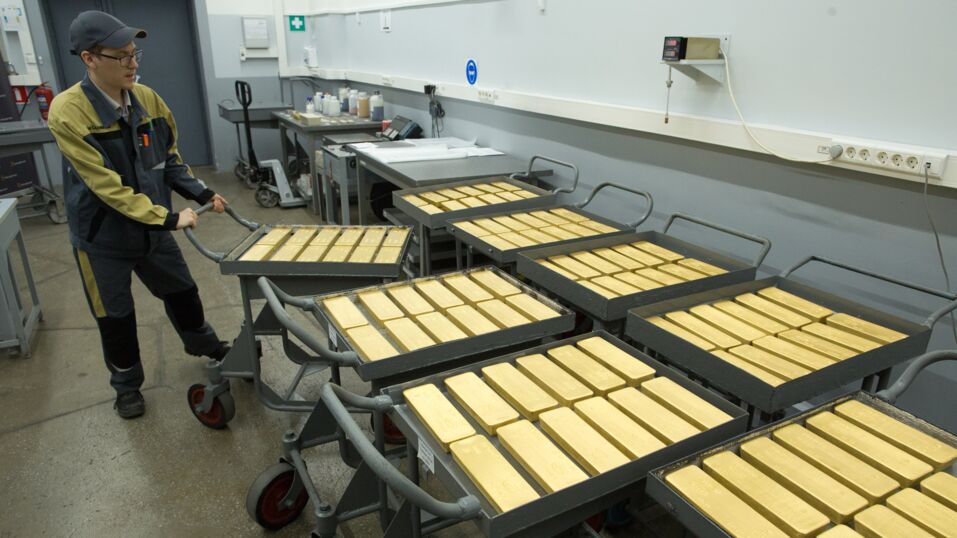 Overall, it has caused precious metal prices to rise sharply because supply is uncertain but demand is increasing. Russia is one of the world's leading countries in terms of precious metals exports.
Nevertheless, currently, Western sanctions have blocked the exports, resulting in the value of single metals such as platinum, palladium and rhodium rising, as suissegold.eu reports. Due to the war, Russia has been having difficulty finding buyers. The country hopes to attract more gold customers from China and the Middle East.
This article is translated from GentsideDE.
Read more:
⋙ Russia's Kremlin is convinced that Germany is acquiring its own nuclear weapons
⋙ Vladimir Putin: Who is Bill Browder, the Russian President's 'number one enemy'?