The situation in Ukraine is far from ending. On Victory Day, which was Monday, May 9, Volodymyr Zelenskyy made a memorable speech, condemning Vladimir Putin's views about the war in Ukraine and his 'appropriation' of the victory against Nazis during World War II. On the same day, Putin pronounced an 11-minute speech, fortifying his beliefs.
Volodymyr Zelenskyy's speech
Zelenskyy is Ukraine's current President and on Monday, May 9, he spoke to his people for Victory Day, which commemorates the victory against Nazi Germany during World War II. He told Putin not to 'appropriate' the victory over Nazis in WW2, in which millions of Ukrainians gave up their lives according to Politico.
Zelenskyy said:
We will not allow anyone to annex this victory, we will not allow it to be appropriated,
He also said that he wouldn't give 'anyone a piece of our history'. The Ukrainian President has also highlighted the similarities between Russia's invasion and Nazi genocide,as the Russian President claims he is 'de-Nazifying Ukraine'.
Vladimir Putin's speech
A few hours after President Zelenskyy's speech, Putin pronounced his own Victory Day Speech. In his speech, the Russian President says that the invasion is to defend the 'motherland'. Talking directly to the Russian troops, Putin said:
Defending the motherland when its fate is being decided has always been sacred.
Today you are fighting for our people in Donbas, for the security of Russia, our homeland.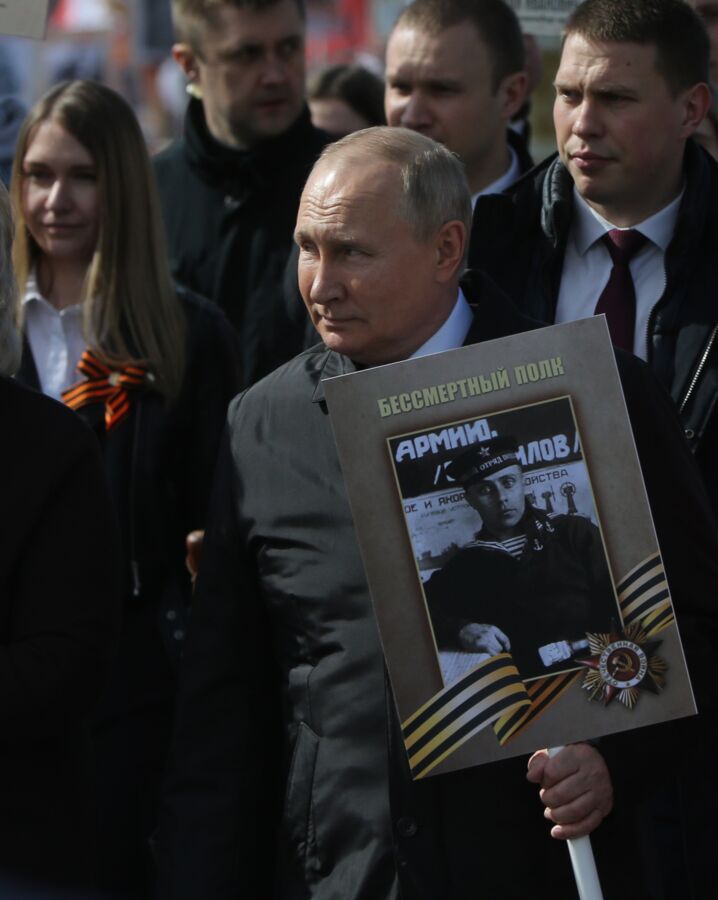 The Independent reported that Putin believes an attack from the West could happen as they prepare an invasion of Russian 'lands' and they have used 'terrorists' against Russia. According to Politico, Putin said during his speech:
NATO started exploring the lands close to us. And that became an obvious threat to our country and to our borders.
Putin has repeatedly compared his 'special military operation' to the fight against Nazis during WW2. Putin also said during his speech that Russia's 'duty was to keep the memory of those who defeated Nazism'.
Read more:
⋙ Russia celebrates Victory Day, what is it?
⋙ Volodymyr Zelenskyy: Ukrainian President's fleece auctioned off for whopping amount
⋙ Volodymyr Zelenskyy may finally come face to face with Putin