There are numerous rumours about the state of Russian President Vladimir Putin's health. From Parkinson's disease to schizophrenia, it is also thought that Putin might have bowel or thyroid cancer.
Abdominal or thyroid cancer?
Popular Telegram channel General SVR, has reported that Putin is set to undergo an operation for bowel cancer. General SVR says its source is a well-placed figure in the Kremlin.
However, more recent investigative reports by exiled Russian journalists have also suggested Putin has thyroid cancer. A report by Russian investigative outlet The Project suggests the head of the Kremlin secretly underwent surgery last autumn.
Oncologist-surgeon Evgeny Selivanov frequently attends to Putin. During a period of four years, the doctor has flown to him 35 times and spent a total of 166 days with the Russian President.
Otolaryngologists Igor Esakov and Alexey Shcheglov have flown to Putin even more — the latter has flown to him 59 times and been by his side for 282 days.
In 2017, Putin disappeared from the public eye between August 8 and 16. During this time, six doctors were in Sochi, the location of Putin's getaway home, including otolaryngologist Shcheglov and oncology surgeon Selivanov.
Israeli doctor Michael Fremderman explained to The Project that thyroid diseases, including cancer, are typically initially diagnosed by an otolaryngologist. Then, an oncologist and surgeon get involved in the treatment.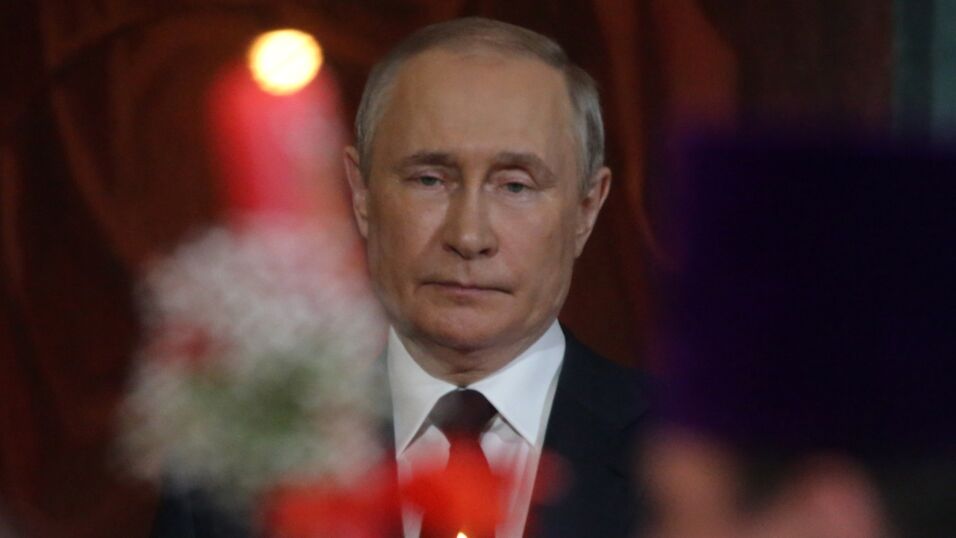 Putin has publicly demonstrated an interest in thyroid cancer before. In 2020, he met with the head of the National Medical Research Center for Endocrinology, Ivan Dedov, who is the boss of Putin's eldest daughter Maria Vorontsova. Dedov informed the President about the high prevalence of thyroid cancer and the new hormonal drug, Tirojin, which prevents cancer from spreading after surgery.
Putin social distancing
In September last year, Putin suddenly announced that he had to go into isolation because too many people around him had coronavirus. This announcement surprised even his entourage.
Putin did not appear in public for the whole month of September. According to The Project:
In medical circles, it is believed that the president was undergoing a complicated procedure related to some kind of thyroid disease during this period, according to an acquaintance of the chief doctor at one of the large hospitals whose specialists were involved in the treatment.
After that, the Russian President began distancing himself from others, including world leaders such as French President Emmanuel Macron and UN Secretary-General Antonio Guterres. Images from these meetings show Putin sitting at the opposite end of very long tables. Now, members of the government are also keeping a distance from the head of state.
Read more:
⋙ Vladimir Putin is suspected to undergo cancer treatment, he only trusts this person to take over
⋙ Vladimir Putin's illness rumours confirmed by new video footage
⋙ Vladimir Putin: Expert reveals the Russian President is showing signs of psychosis