As early as 2020, headlines emerge that the Russian President is seriously ill, and his girlfriend, Alina Kabaeva, apparently urged him to retire. However, Vladimir Putin continued to rule his country and is now waging war against Ukraine.
While some say Putin has 'completely changed' since the Covid-19 pandemic, there are rumours that the Russian head of state is suffering from Parkinson's disease, according to the British Independent. There has also been talk of cancer—a former Russian spy also thinks Putin is indeed 'ill.'
New video footage seems to confirm Putin's illness rumours
On Easter Sunday, Vladimir Putin took part in an Orthodox service in Moscow and was filmed. The video that has now emerged further fuels suspicions that he is seriously ill.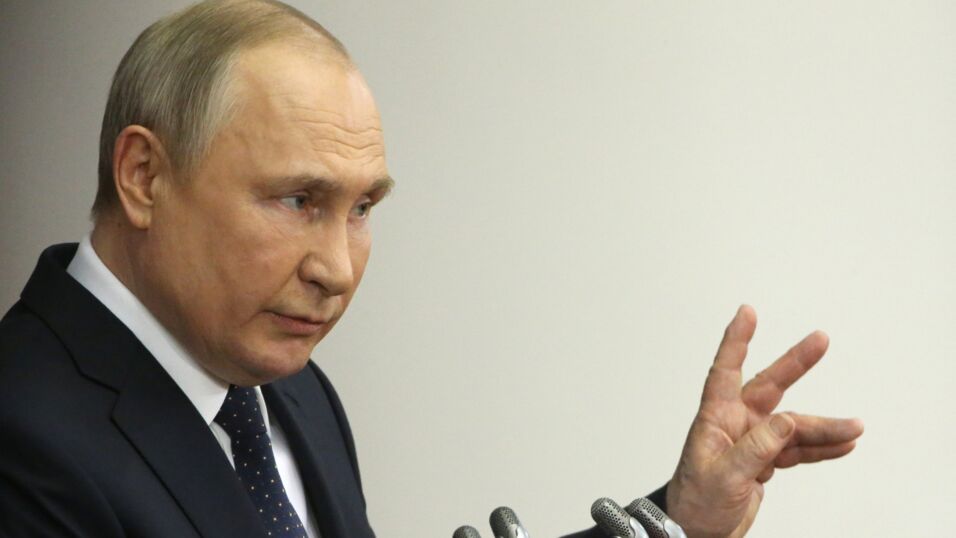 As early as February, he was seen clinging to a table. At a military strategy meeting, he clings to the table and then hides his hands.
He staggers and keeps biting his lips
In the new video footage, Putin is seen staggering with a red Easter candle in his hand. He fidgets restlessly and seems unsteady on his feet, and he also keeps biting his lip.
During the Orthodox service, he sticks out his tongue and bites his lip, and it looks as if he is unable to stand still because he is constantly moving.
Far from invalidating the rumours of an illness, the video fuels them further. According to The Independent, it is also rumoured that Putin bathes in an extract of deer antlersfor therapeutic purposes....
This article has been translated from Oh!MyMag DE.
Read more:
⋙ Vladimir Putin's 'secret' girlfriend has not been sanctioned yet, this is why
⋙ Vladimir Putin: Expert reveals the Russian President is showing signs of psychosis
⋙ Vladimir Putin: Here's why the Russian leader baths in antler blood