Vladimir Putin's health has been the centre of attention worldwide. With rumours of thyroid cancer, blood cancer and even Parkinson's disease, the rumour wagon surrounding the Russian President seems to be escalating every day. This does make us wonder, who might replace Putin after he retires from the presidency, will they be as vicious as Putin or better than him?
Putin's successor might be 'even worse' than him
Keir Giles, the 54-year-old author of Moscow Rules: What Drives Russia to Confront the West, stated in an interview that Russia's next president might be 'even worse' than Putin. The author believes that his successor would not be any less severe than he is, as per the Express.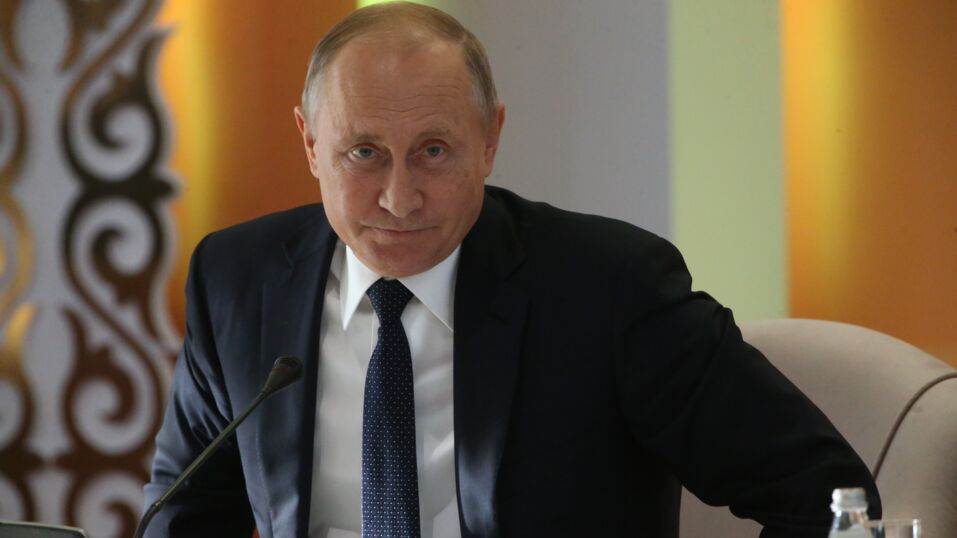 Giles said that there are many who are likely to compete for the presidential position and:
Who would make Russia's relationship with the West, and with its own people, even worse than Putin has been doing over the last few years of his reign.
This might be Putin's possible successor
Vladimir Putin has been known to keep his distance from people around him and doesn't have many close relationships. The Russian Presidentrarely shows affection or appreciation for any of his speculated friends, so it was a surprise to see him interacting with Dmitry Kovalev.
According to the New York Post, Putin was seen having a hearty conversation with Kovalev, back in May during the Victory Day parade. Kovalev is a 36-year-old member of the Presidential Administration. This gave roots to many speculations about him being the possible successor after Putin.
Read more:
⋙ Vladimir Putin dares the West to defeat him: 'Let them try'
⋙ 'A disgusting sight': Vladimir Putin's claps back at leaders who mocked him during G7 summit
⋙ Vladimir Putin aide says sanctioning Russia 'poses threat to humanity' due to nuclear potential