McDonald's has announced it will soon be giving us all what we've been waiting for and reintroducing their breakfast menu so we can once again gorge on hash browns and McMuffins after a hard night out.
While the limited menu offered for the McDonald's reopening didn't initially include breakfast items, that didn't stop fast food fans from queuing for upwards of an hour to get their hands on a big mac.
McDonald's announces it will be bringing back the breakfast menu
Luckily, we won't have to wait too much longer for our favourite breakfast treats as Paul Pomroy, McDonald's UK chief executive released in a statement:
On 24 June we will trial breakfast service in a small number of restaurants, and if successful aim to roll-out nationwide in July.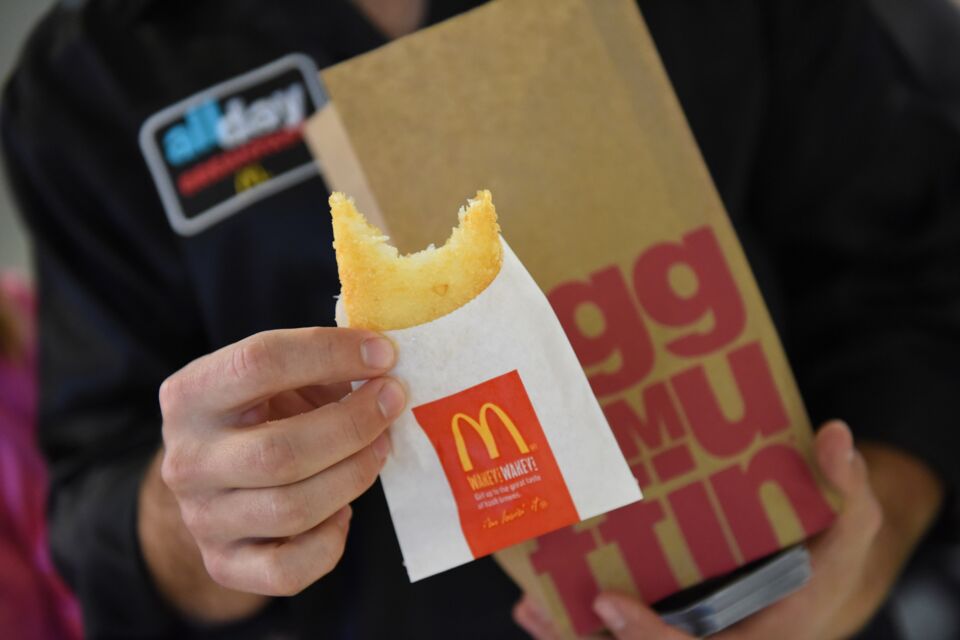 He continued to disclaim that only the safest stores will be expanding their menu:
Throughout this reopening I've committed to our employees that we will only move forward to the next stage when I am confident we can do so whilst still enabling safe working. We'll announce the restaurants involved in the breakfast trial nearer the time and thank you in advance to the teams participating in this test.
There is no information yet about which stores will be participating in the breakfast menu reopening so keep your eyes peeled for your local Macca's.
11 McDonald's have already started to reopen their doors
Also, from the 17th of June, 11 stores have reopened their doors to allow customers to come inside and collect their meals. From the 24th of June, all Mcdonald's across the UK will be doing the same. This means you will no longer have to waste your time in the drive-thru but you might have to scour the lot for a park.
Here are the rules:
If a drop by meal pick-up sound ideal to you there are some rules you will need to consider before going in:
- Only one person per household is allowed inside the store
- Children's play areas and toys will be unavailable
- Customers will not be allowed to use the seating areas
- Toilets and elevators will remain closed
- Customers will have to take their rubbish away with them
- A limited number of touch screens will be available for ordering and will be sanitised every 30 minutes
- The My McDonald's app can be used to order in advance
- A limited menu will remain with orders capped at £25
- Contactless payment will be encouraged
- Customers will be asked to use hand sanitiser upon arrival
- There will be a limited amount of people allowed inside at one time
- Customers will have to follow a one-way system and keep to social distancing rules