On March 7, in front of the whole world, Meghan Markle and Prince Harry, who left the royal family almost a year earlier opened up to the high priestess of American media Oprah Winfrey.
An onslaught of accusations
The Sussexes spared no blows against the royal family, in a ruthless diatribe. Accusations of racism, loneliness, depression, suicidal ideation, the portrait of the Firm as drawn up by the exiles of Montecito is vitriolic at best. Harry did not hesitate to describe his father Prince Charles and his brother William as prisoners of the monarchical system. Harry said about them: 'They can not leave.' He then brought up his relationship with his son.
I think my greatest joy is sticking him [Archie] on the back of a bike in his little baby seat and taking him for bike rides, which I never got to do when I was young.
He then hammered the point home once again during his appearance on Dax Shepard's Armchair Expert podcast recently...
A very relative freedom according to a royal expert
But this scandalous interview has, of course, been subject to scrutiny, and some of Meghan's claims have proven to be false or distorted. Enough to motivate another look into the claims of the young prince. And it appears that the future father lied or at best, that his memory failed him. Because a few days ago, photos of Harry sat on the back of his father's bike while Prince William rides by their side emerged.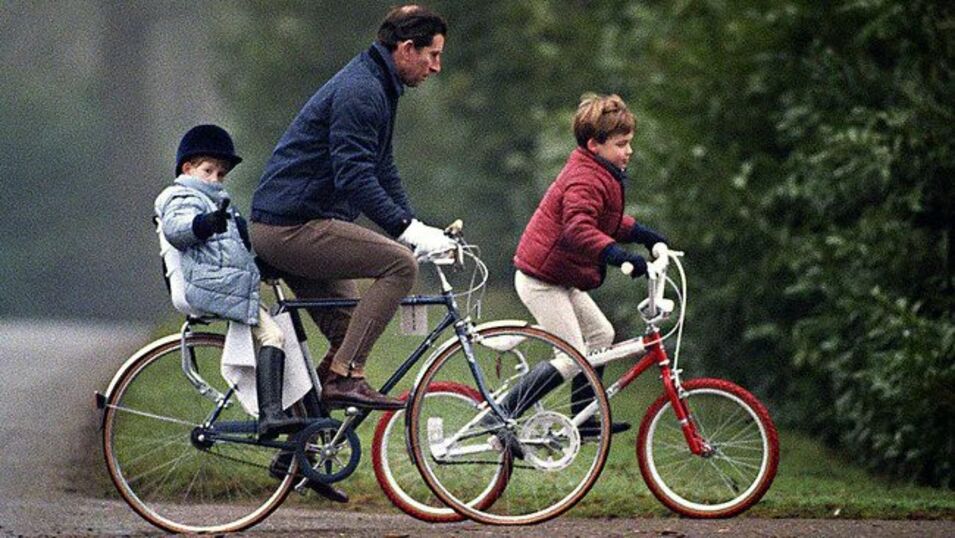 Royal expert Daniela Elser went over Harry's claims, telling Australian newspaper News.com:
As far as Harry is concerned it is only now that he has the freedom to strap in his two-year-old boy and cycle around the exclusive neighbourhood, just a father and son, the dappled sunshine and a Range Rover full of protection officers purring along in their wake.
She then added that there had been at least four bike rides between Prince Charles and his son and that there were 'embarrassing photos to prove it.'