Prince Harry and Meghan Markle have been married since 2018 and have been an item since 2016. Prince Harry proposed to Meghan in late 2017 with a ring different from the one we see today.
The two engagement rings
When Prince Harry proposed to Meghan in 2017, he presented her with a beautiful trilogy ring with a gold band, which is her favourite according to Prince Harry. However, 18 months later, Meghan was seen wearing a completely different engagement ring.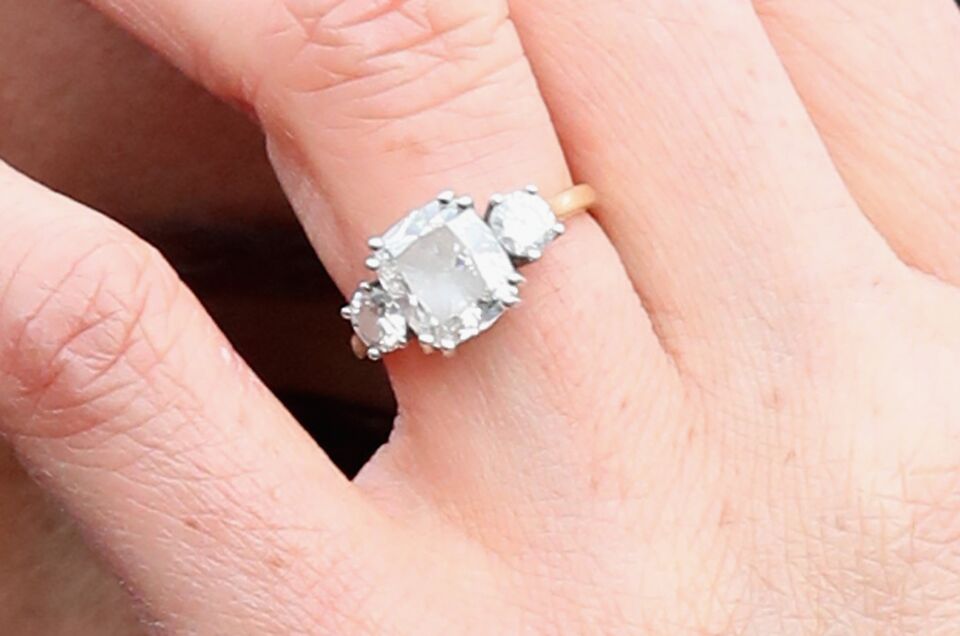 Throughout her first pregnancy, Meghan was seen without her engagement and wedding rings. Many assumed that Meghan had her rings altered due to the swelling of her finger. In reality, it wasn't Meghan that decided to change the ring, it was her husband Prince Harry.
Read more:
⋙ Meghan Markle: The duchess of Sussex's shocking talk of divorce
⋙ Meghan Markle on PR campaign as she wants to get into politics
⋙ Prince Harry thinks bringing his children to the UK would be dangerous
Why did Prince Harry change her ring?
Prince Harry decided to upgrade his wife's engagement ring as a one-year wedding anniversary gift.
In the royal biography, Finding Freedom, authors Omid Scobie and Carolyn Durand explain:
On May 19, 2019, Harry also surprised his wife of one year with the gift of a ring that he had created with jeweller-to-the-stars Lorraine Schwartz, a favourite of Meghan's.
Meghan's new engagement ring now contained more sentimental value. Indeed, Prince Harry had personalised the engagement ring by adding his family of three's birthstones on the inside of the band, peridot for Meghan, emerald for Archie and sapphire for Prince Harry. Also, the small diamonds on the ring come from his late mother's personal collection and the main diamond came from Botswana, where the couple vacationed together.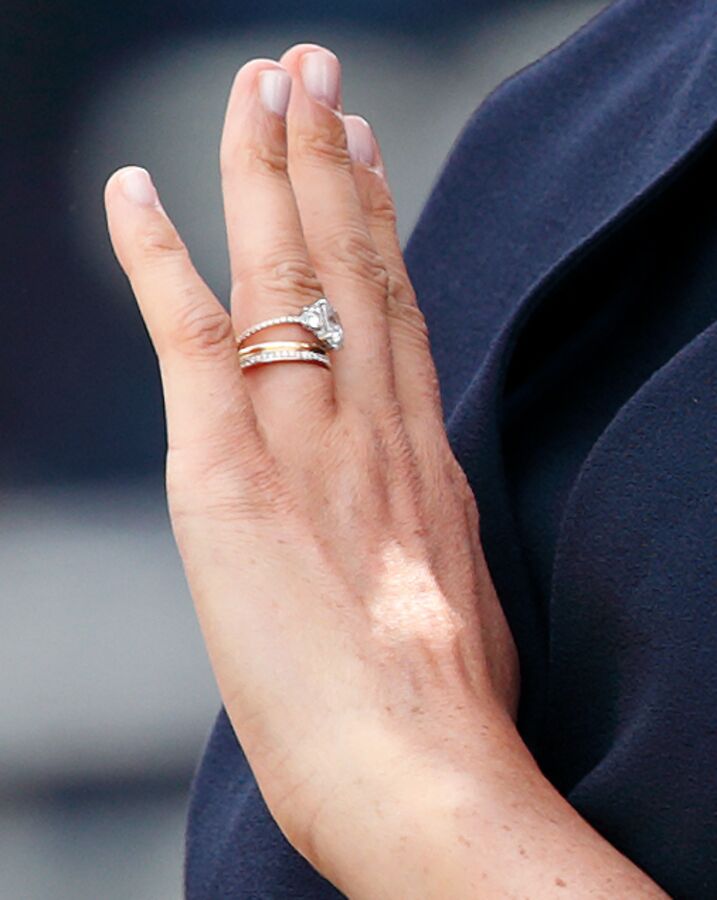 During an interview with the BBC Prince Harry said:
The ring is obviously yellow gold because that's [Meghan's] favourite and the main stone itself I sourced from Botswana and the little diamonds either side are from my mother's jewellery collection, to make sure that she's with us on this crazy journey together,
It seems as though Prince Harry knows his wife really well and all of her favourite jewellery. Will the couple alter the engagement ring one last time to add their daughter, Lilibet's birthstone?