There are countless Twitters trolls regarding the Duke and Duchess of Sussex's everyday affairs being posted online, and the social network is taking matters into its own hands. The famous microblogging service has compiled data for the coordinated campaign of hatred against Meghan.
Troll tweets
It's no secret that Meghan has always received a lot of backlash on social media. But this time, Twitter has collected data to know exactly how much hate she is getting on the platform, and by whom.
Twitter's analytics provider, Bot sentinel, has identified activities which violate the platform's terms of service. They reported that the Sussexes have been the victims of misinformation and character assassination through targeted groups.
The analysis looked over 114,000 tweets about the pair and discovered 83 accounts allegedly responsible for 70% of the more vicious anti-Sussex comments. The accounts running an ongoing hate campaign against the parents of Archie and Lilibet have a total reach of 187,631 followers and an estimated 'unique potential reach of 17 million users.'
Four of the 55 primary accounts highlighted in the analysis have been suspended.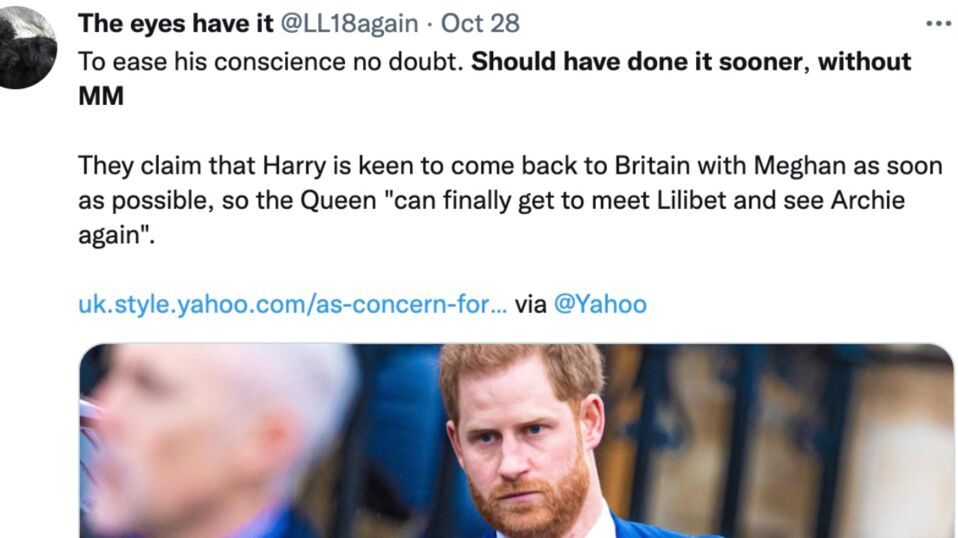 Christopher Bouzy, Bot Sentinel's chief executive, said:
This campaign comes from people who know how to manipulate the algorithms, manipulate Twitter, stay under the wire to avoid detection and suspension. This level of complexity comes from people who know how to do this stuff, who are paid to do this stuff.
Following the publication of the report, Bouzy stated there was a dramatic decline in activity directed towards the couple.
Preserving mental health
Harry and Meghan, who are both very outspoken about mental health, have long deleted all social media presence, as a preventive measure. The couple has expressed that social media toxicity and privacy intrusion have been important factors in their decision to leave the royal family.