Sir David Attenborough is best known for his documentaries such as Blue Planet, Our Planet and so on. He is also a major environmentalist and activist, helping spread awareness of the effects global warming has on our planet.
Already has a knighthood
Sir David Attenborough, who is the same age as the Queen, is receiving a second knighthood. He was first knighted by the Queen in 1985 for his services to broadcasting, according to WWF.
Since then, Attenborough has received a number of accolades, including 32 honorary degrees from various universities, making him the person to hold the most honorary degrees in the UK, according to Mental Floss.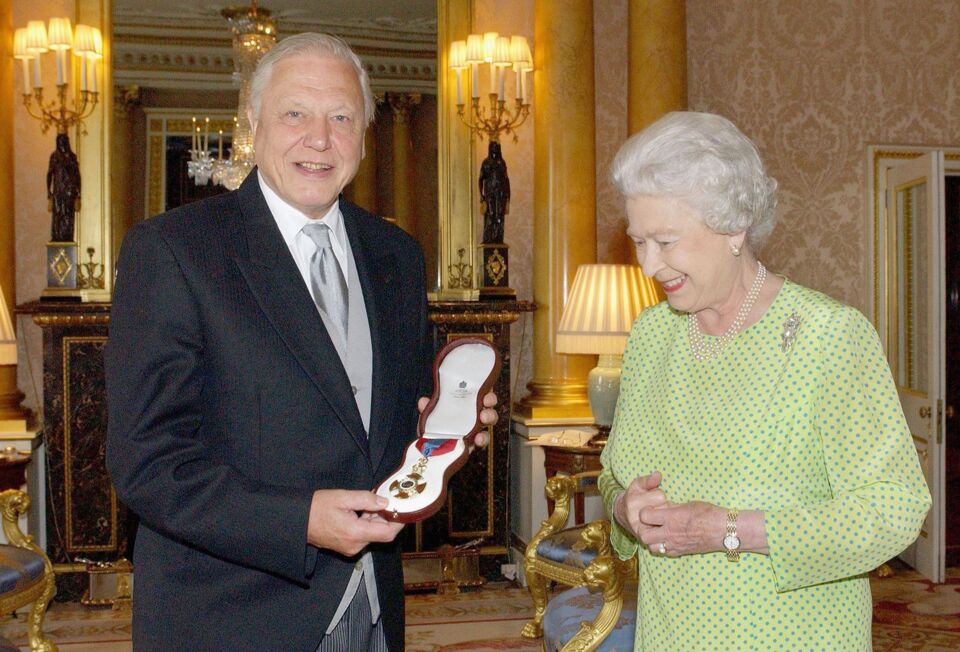 His second knighthood
SkyNews has reported that Sir David Attenborough will be knighted for the second time today, Wednesday, June 8 at an investiture ceremony atWindsor Castle. This time, the 96-year-old will be knighted by Prince Charles, a fellow environmentalist.
Attenborough will be appointed a Knight Grand Cross of the Order of St Michael And St George as a reward for his 'documentaries about the natural world and his campaigning to save it.'
The beloved broadcaster has also been nominated for this year's Nobel Peace Prize.
He had his own segment during the Jubilee
Sir David Attenborough is so treasured in the UK that he had his own little segment during the Queen's Jubilee celebrations.
Indeed, Attenborough was projected onto Buckingham Palace for a small segment as Prince William highlighted 'the efforts of 'visionary environmentalists', as reported by The Evening Standard.
Read more:
⋙ Deaf actor Troy Kotsur first to win Screen Actors Guild Award
⋙ Brit Awards: Adele breaks Guinness World Record
⋙ Queen turns down 'Oldie of the Year' award because she feels to young