Pop culture has long lauded and applauded men's self-pleasure (hello American Pie), but female masturbation has largely been left out of the conversation. For many, it is even a source of shame.
Despite the mass market of battery-operated and rechargeable electronics specifically designed for female pleasure, conversations about female masturbation are still only on the way to becoming an open topic. All this hush around ladies and their 'Meg Ryan' moments have led to the question: do women masturbate as much as men?
According to a survey by sex toy company Womanizer, women don't get themselves off as often as men do. But, they also found that the 'masturbation gap' is slowly closing as women are taking matters into their own hands (literally).
What is the masturbation gap?
Thinking along the lines of wage gap or health gap, the masturbation gap exists to describe the disparity between how often men and women masturbate. Often the reason behind the difference comes down to stigma.
Last year, Womanizer conducted a survey with 6,000 participants from 12 different countries, asking two genders about their masturbatory habits, as well as their opinions on the act. Shockingly, Womanizer found that the masturbation gap in the UK was at a staggering 76%, with a 68% masturbation gap globally.
Womanizerthen took this masturbation gap and used it to pinpoint the day that women would have abstained for the whole year and men would have 'self loved' the entire time, otherwise known as International Equal Masturbation Day. This year, International Equal Masturbation Day falls on the 14th of August, but each country participating in the survey also has a different National Equal Masturbation Day, so you can celebrate twice!
The masturbation gap is closing!
Last year's results were pretty grim, but this year, Womanizer whipped out their survey again to see if ourmasturbation habits had changed. And, it turns out the masturbation gap is starting to close, albeit slowly.
This year's results showed that the masturbation gap has shrunk to 62%!
Johanna Rief, Head of Sexual Empowerment at Womanizer, commented: 'Of course, this is still a significant difference, but we are nevertheless pleased that there is an upward trend among women.'
Last year, our hope was that we would be able to reduce the masturbation gap - also through our ongoing educational work - so that Equal Masturbation Day would already take place in July or August. We are pleased that this has been achieved.
Womanizer's 2021 survey consisted of an even larger collective, with 14,500 people from 17 different countries taking part. And interestingly, compared to last year's results, men masturbated less on average (140 times per year compared to 154) and women more (53 times per year vs 49). The kicker? Libido levels were self-reported to be even higher than last year's.
Why men haven't been getting their own rocks off as often remains a mystery. However, Womanizer suspects that the lack of privacy offered by lockdowns may have been to blame. Johanna Rief continued:
Perhaps there was less time or privacy for 'me-time' at home due to the Corona-related restrictions. Especially for men, who resort to visual stimuli more often than women when masturbating, the constant presence of another person - be it the partner or roommates - can be a challenge. Especially because porn is rarely a topic of conversation in relationships. But that's just speculation.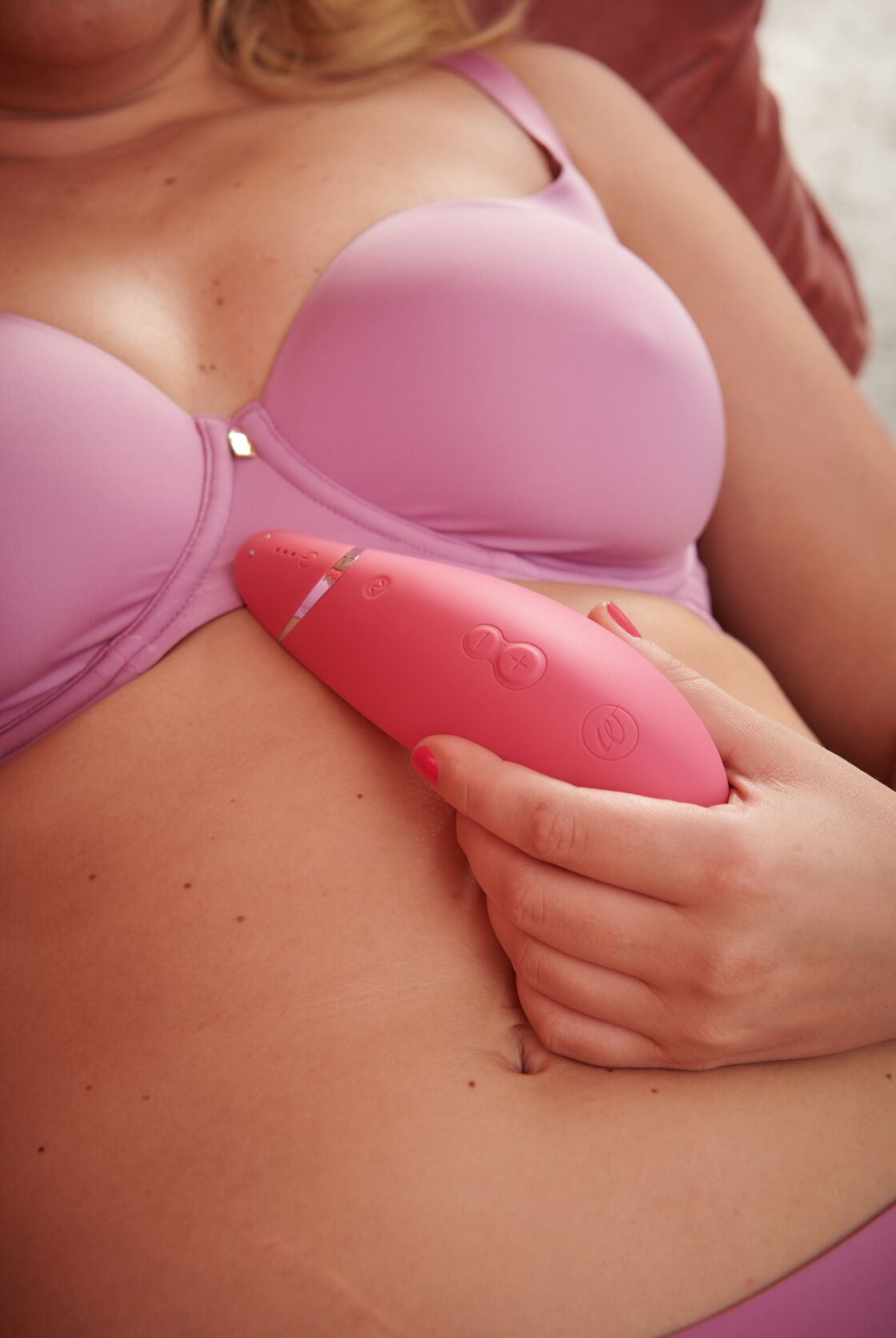 What about the UK's masturbation gap?
This year, the UK's masturbation gap has also been closing nationally and has shrunk to 66%, down from last year's 77%. That means our National Equal Masturbation Day falls on the 29th of August.
On average, UK men masturbate 174 times a year; women, in comparison, enjoy the same act just 59 times a year. Results also showed that 28% of British women didn't masturbate, while just nine per cent of men abstained from self-pleasure - a figure that remained essentially unchanged from last year.
The survey's results also found that there has been a change in sex drive for UK residents, with men ranking their libidos at a 7 out of 10, an increase from last year's 6. It seems, though, that while men may be enjoying an uptick in sexual urges, UK women have been experiencing a decrease. The survey showed that this year, women ranked their libido at a 5.7 on average as opposed to last year's 7.
Paradoxically, UK men still masturbated more last year despite having a lower sex drive. Libido/masturbation trends also didn't line up for women, hinting that there's much more to self-love than just having the urge.
Why is female masturbation so taboo?
Part of the reason women don't engage in masturbation on the same level as men is that it's simply just not as acceptable. The survey results showed that a shocking 39% of UK residents believe that masturbation is more acceptable amongst men, and more than half think this is because men's 'self-exploration has been more normalised through pop culture.
Additionally, 32.5% of participants said female masturbation was tainted with shame and negativity, while 34.5% also think that men talk about the act more than women do.
But, a role reversal is finally seen in sex toys as 51.1% of respondents think that it's much more acceptable for women to own a sex toy than men. Why? It all comes down to concepts of what is and isn't socially permitted and the idea that men don't require a product to reach climax.
Education also seems to be a key player in the disparity between men and women's sexual pleasure. Throwing it back to our school years, we all most likely went through sex-ed classes, and 4 out of 10 respondents recall the main topics being female anatomy, reproductive organs, puberty, sex, pregnancy, birth and contraception. However, 87% revealed they weren't educated on either female or male masturbation - leaving many of us to discover the concepts through the big screen.
The size and proper function of the clitoris were also only discussed in the classes of 5% of survey participants, showing that a lack of knowledge and open conversations have hindered women's pleasure and contributed to the masturbation gap.
So, to protest this unfair advantage, make sure to get between your sheets tonight (and on the 29th if you're in the UK) and show yourself some love!