This Friday, May 13, 2022, French channel C8 broadcast the daily Touche pas à mon poste (TPMP) talk show with new host Benjamin Castaldi. On the show, Bertrand Deckers made some incredible revelations about the British Royal Family.
Prince Harry and Meghan Markle's crazy demands
The crazy plan of Prince Harry and Meghan Marklefor their reunion with the Queen of England during the Jubilee will take place from Thursday 2 to Sunday 5 June 2022, to celebrate her 70 years of reign.
The royal expert revealed on TPMP:
It's unheard of at Buckingham Palace, it's said that they would have dealt a bit with their return, Elizabeth II wanted to bring the whole family together for this incredible jubilee, and they would have come with this demand, ok we'll come but we wish Netflix could be part of the party.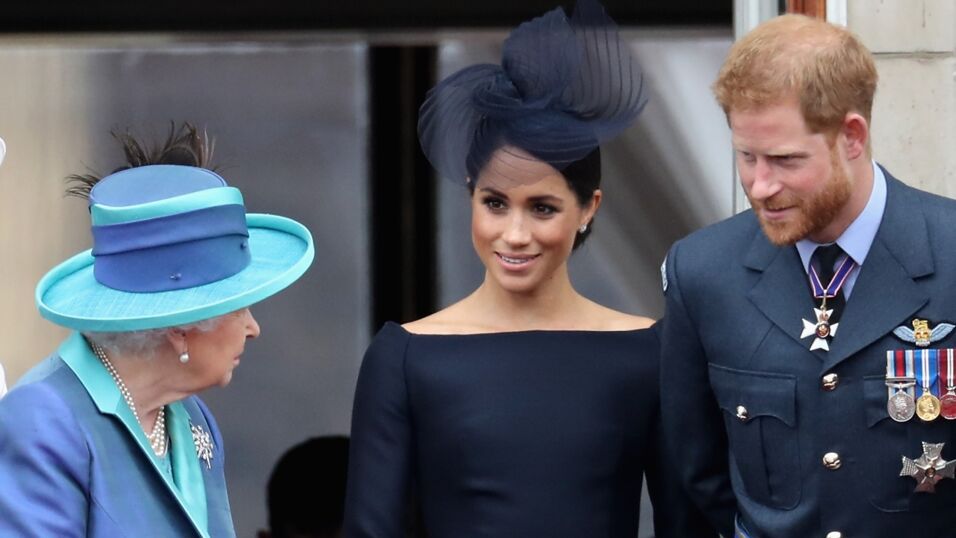 Castaldi then asked: 'The queen would have said yes?'
Deckers replied:
She ended up saying yes, she said ok, okay, but she's not fooled by anything, she said there will be a footman behind every member of Netflix
Deckers added that Elizabeth II's lady-in-waiting reportedly said: 'We'll have to watch Miss Meghan Markle's suit buttons.'
The Queen of England soon on Netflix?
Indeed, the Queen's bodyguard is said to be afraid that the Duchess of Sussex's suit will be equipped with discreet 'small cameras,' to film the most intimate conversations. The Royal Family expert also said that the couple, living in the United States with their two children, will not be present on the balcony during the Jubilee.
This article has been translated from Oh!MyMag FR.
Read more:
⋙ Prince Harry and Meghan Markle told the Queen they never wanted to be on the palace balcony
⋙ The Queen is always seen in brightly coloured outfits, this is the real reason why
⋙ The Queen has appointed these roles to certain Royal Family members for her Platinum Jubilee