Meghan Markle is reportedly a fan of acupuncture, a form of alternative medicine and a component of traditional Chinese medicine in which thin needles are inserted into the body. The Duchess of Sussex allegedly uses acupuncture to alleviate migraines.
Meghan Markle a 'longtime believer' in acupuncture
Meghan told The Chalkboard:
I have been a longtime believer in acupuncture. I used to have debilitating migraines and acupuncture and Eastern medicine absolutely changed my life. Migraine-free living is a game-changer.
According to Hello! magazine, Meghan apparently had regular acupuncture sessions before the birth of her son with Prince Harry, Archie.
Acupuncture is the most common form of traditional medicine practice, with its use acknowledged by 113 Member States, according to a 2019 WHO global report on traditional and complementary medicine. So what are the benefits?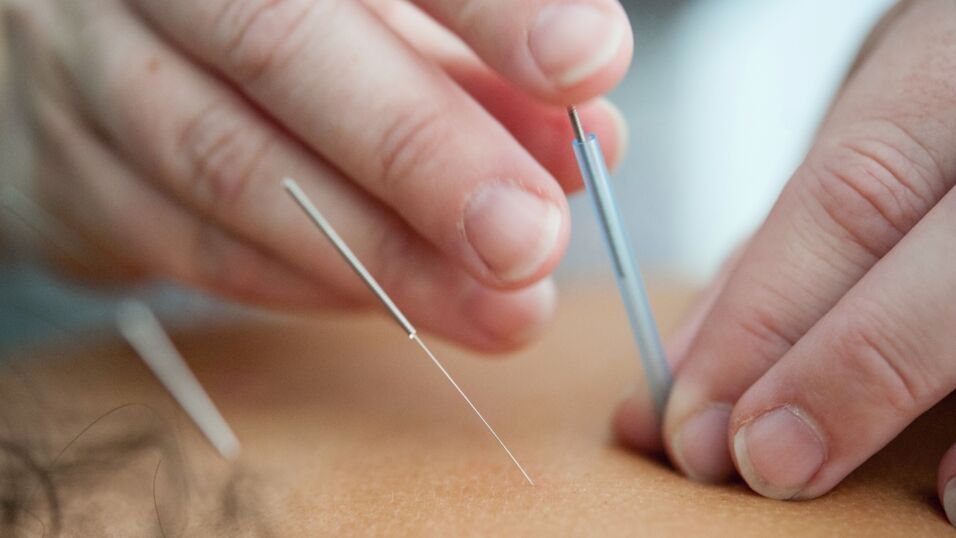 The benefits of acupuncture
A study published this year in the BMJ analysed more than 2,000 scientific reviews of acupuncture therapies. It found that the treatment is most effective for: post-stroke aphasia; neck, shoulder, and muscle pain; fibromyalgia pain; lactation issues after delivery; lower back pain; vascular dementia symptoms; and allergy symptoms.
The National Institutes of Health (NIH) also found that there is the most evidence backing acupuncture for pain relief, particularly for conditions that have become chronic, such as osteoarthritis, lower back pain, and tension headaches.
What's more, a study published in the journal Frontiers in Neurology in 2020 found that when acupuncture was used to treat people with migraines, there was also a lower risk of depression and anxiety compared to migraine patients who didn't use acupuncture.
Read more:
⋙ Prince Harry and Meghan Markle's Netflix crew will be stopped from filming at the Platinum Jubilee celebration
⋙ Acupressure: Pressing this spot on your foot could fight stress and indigestion