Prince William and Kate Middleton treated their eldest son, Prince George who is 8-year-old, to his first rugby match at Twickenham for the Guinness Six Nations. However, Prince William and Kate Middleton were rivals for the day.
Prince George
Prince George made a surprise visit to Twickenham over the weekend to watch the Guinness Six Nations match between England and Wales. The young prince was spotted sitting between his parents smiling and cheering as the game progressed.
Prince George wore a Polo Ralph Lauren puffer jacket in red and navy, layering a smart shirt and woollen jumper to stay warm in the cold weather. Many royal fans noticed the same thing.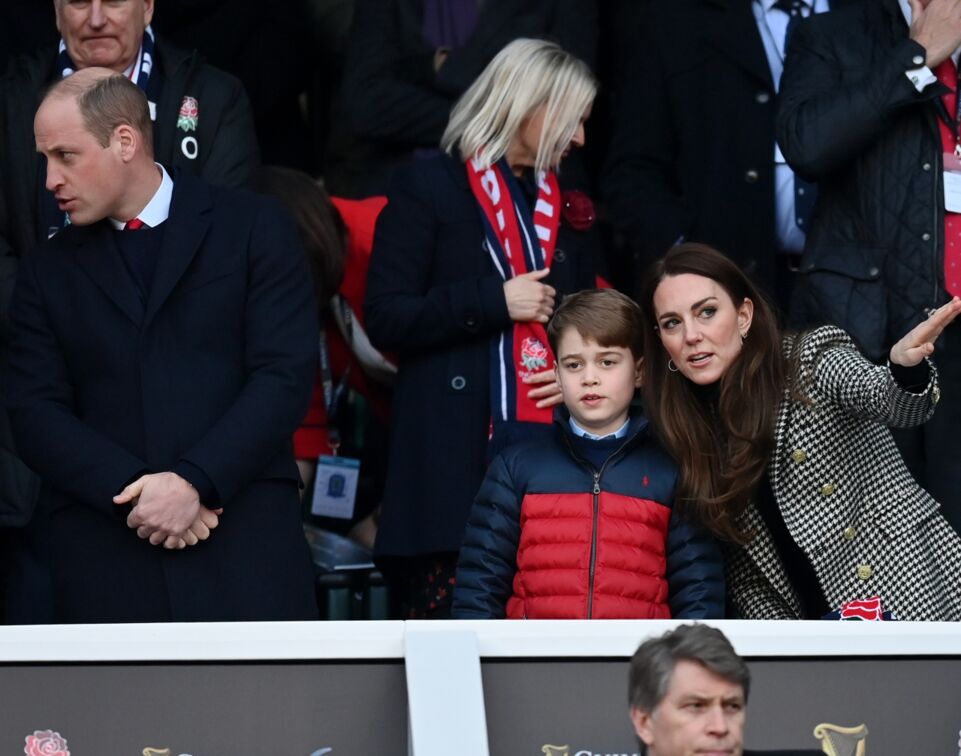 Many Royal Family fans to Twitter to express their disbelief at how much the young Prince had grown since his last royal outing.
One fan wrote:
Great to see them out together again! Prince George is getting so tall!
Kate once shared in an interview that her son Prince George actually plays rugby in school, so it comes as no surprise that the young Prince had fun at Twickenham.
Read more:
⋙ Prince George looks all grown up in new photo
⋙ Royal family: Prince Louis doesn't have to follow the same rules as his brother
⋙ Kate Middleton admits to feeling 'broody' during her first solo trip
Rivalry between William and Kate
Prince William has been the Welsh Rugby Union (WRU) patron since 2016 and has often been seen watching the team play. However, since February, the Duchess of Cambridge has been the Rugby Football Union (RFU) patron.
This means there is likely a small rivalry between the couple during international games, with Prince William cheering for Wales and his wife Kate, cheering for England.
Shortly after becoming a patron for the RFU, Kate was seen getting down and dirty with the England rugby team and even jokingly told England player, Ellis Genge:
We're terribly competitive. The fact we're now supporting two different teams is going to make things interesting
⋙ Read more: Kate Middleton captured getting down and dirty while playing rugby
The Duchess of Cambridge has taken over from Prince Harry, who used to be the RFU patron. Kate is the first royal to take over one of the Sussexes' previous royal patronages.