Princess Eugenie and her husband Jack Brooksbank recently introduced heir first baby into the world, the Queen's ninth great-grandchild.
A private hospital with very fancy features
The Princess chose to give birth at the Portland Hospital in London, which happened to be the place where Meghan Markle gave birth to little Archie. The fancy private hospital offers the best of the best, including fine dining for every meal, fidges full of champagne and in-house nannies to help ease the stresses of childbirth.
The private establishment has been popular among celebrities and is even the very same place where the Princess herself was born. A stay at the Portland Hospital can cost between £6,760 and £500,000 depending on the services required. The average stay, however, comes to roughly £20,000. The website states:
The Portland Hospital's world-class maternity facilities and expertise ensure you and your baby are always in safe hands. We aim to support you and your partner throughout your pregnancy journey, offering mothers-to-be full choice and control of your birthing care and delivery.
Round the clock fine dining
Mums-to-be can expect round the clock fine dining at the Portland Hospital with a team of 13 constantly at the ready to prepare any meal the patient desires. Meanwhile, breakfast at an NHS Trust hospital costs as little as 90p. One of the Portland's chefs boasted:
We can get foie gras, lobsters and oysters if people want them, we have fantastic champagne, Dom Pérignon if people want it.
While oysters and champagne aren't exactly recommended while pregnant, it sure would make a great first post-birth meal, not to mention all the food is served on silver platters.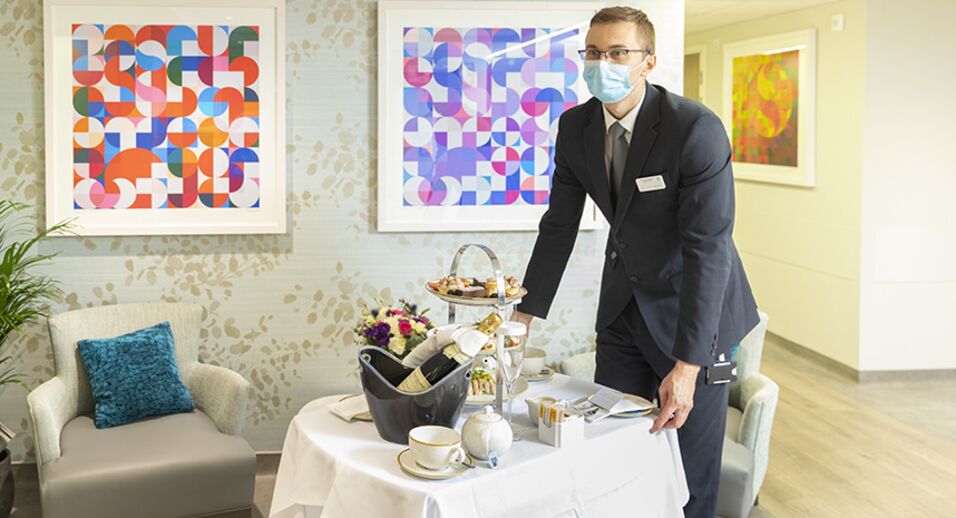 The 36 room high-end hospital also boasts a private, in-house photographer ready to deliver on any newborn photoshoots. The facilities also have a gift shop which offers silver and bronze casts of their newborn's little feet.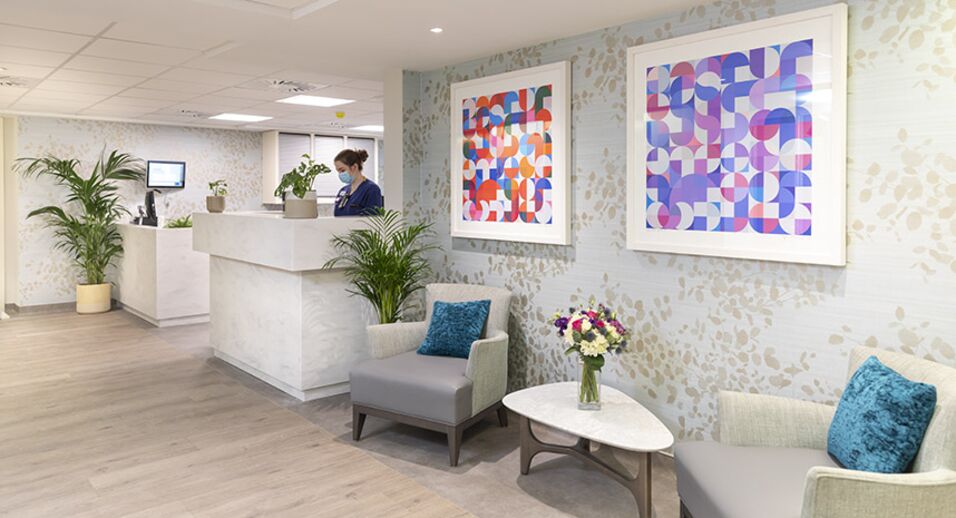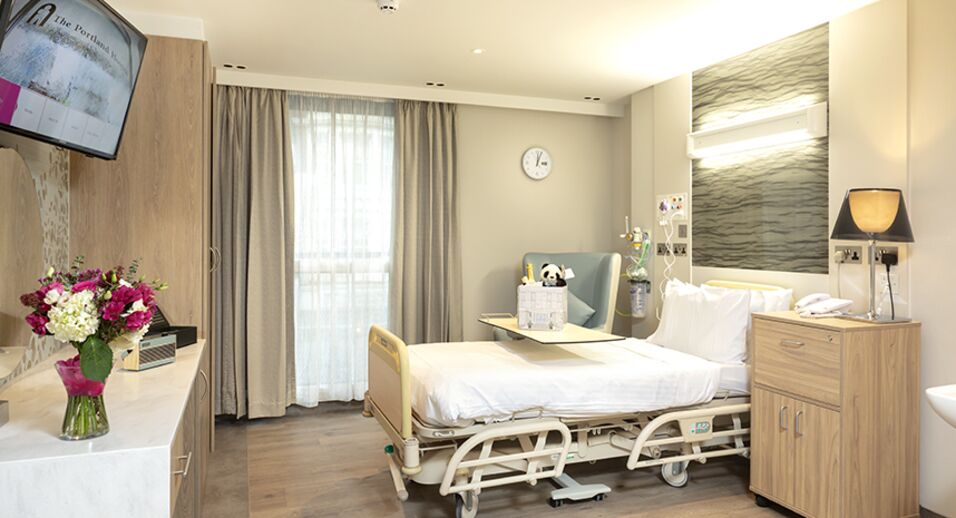 The high-end care for both mother and baby
Mums also have the option to choose between 50 midwives and can even opt for a c-section if they don't feel comfortable pushing. Then the new mums are treated to milk blocking medication while they receive one-on-one treatment. Meanwhile, their newborns will be looked after by the hospitals own nannies. The facility also has a nursery on the first floor and all babies are electronically tagged so their location can be tracked at all times.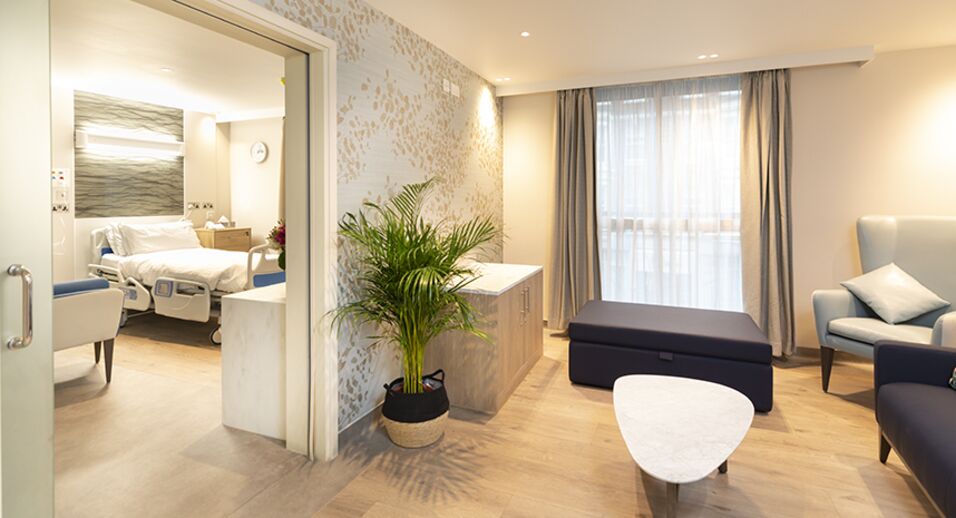 The mums also aren't the only ones who are treated to luxury, the babies are even offered Dragons of Walton Street blankets and the option of a four-poster cot, there are definitely no plastic baby beds here.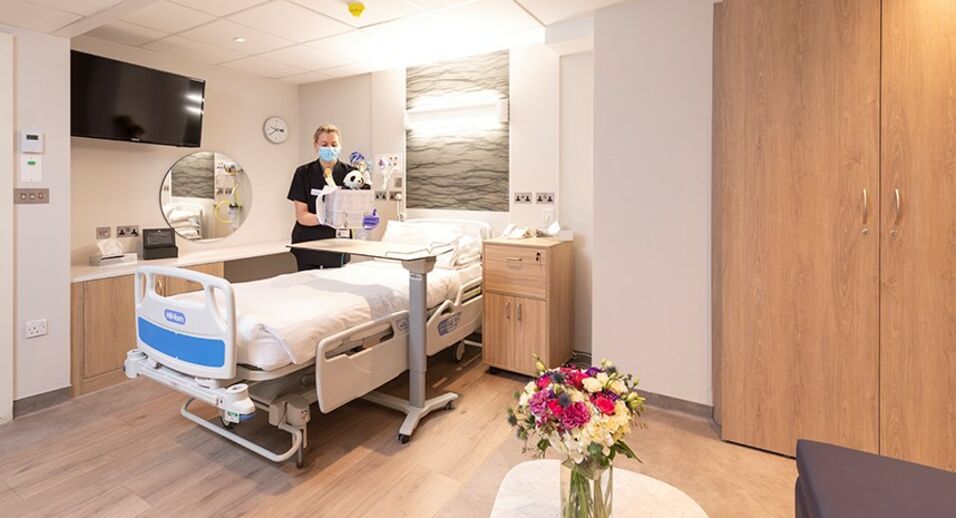 Once the mums are ready to return home, they also receive a goody bag, including high-end toys, champagne and a free photoshoot. Among the other celebs to choose the establishment include Fergie, Victoria Beckham, Geri Halliwell and even Kate Winslet. Chief executive Janene Madden revealed to The Mirror:
I have seen somebody spend £500,000. We have princesses from the middle east who deliver here quite regularly. We have celebrities and individuals of very high net worth and they used to getting what they want. And if they want 10 additional rooms or 20 additional rooms we will provide it. As long as that woman or husband can pay for what they are requesting we will do our best to provide that.
Madden continued:
What I can advocate here is it is like having a holiday, when you deliver at the Portland you get to use the nursery and your baby is only bought back for feeding time so you absolutely after two to three nights you leave here fit and well and ready to face the challenges of motherhood.