From luxurious lace patterns to jewel-encrusted beauties, there have been numerous classic royal wedding dresses over the years that people have adored. However, the question remains which one is the most popular? Turns out, The Duchess of Sussex has the most viewed wedding dress, as per a recent google analysis. Casino Bee's research looked at monthly Google searches for fifteen of the world's most popular royal weddings over the last century. Let's take a look at the list of the top five most popular wedding dresses.
Discover our latest podcast
#5, Her Majesty the Queen
Her Majesty the Queen was ranked fifth on the list, with an average monthly search volume of 7,700. Given that her wedding was immediately after WWII, Queen Elizabeth II had to acquire her dress material using rationing tokens when she married Prince Philip. However, that did not stop her from wearing a dress that was nothing less than spectacular.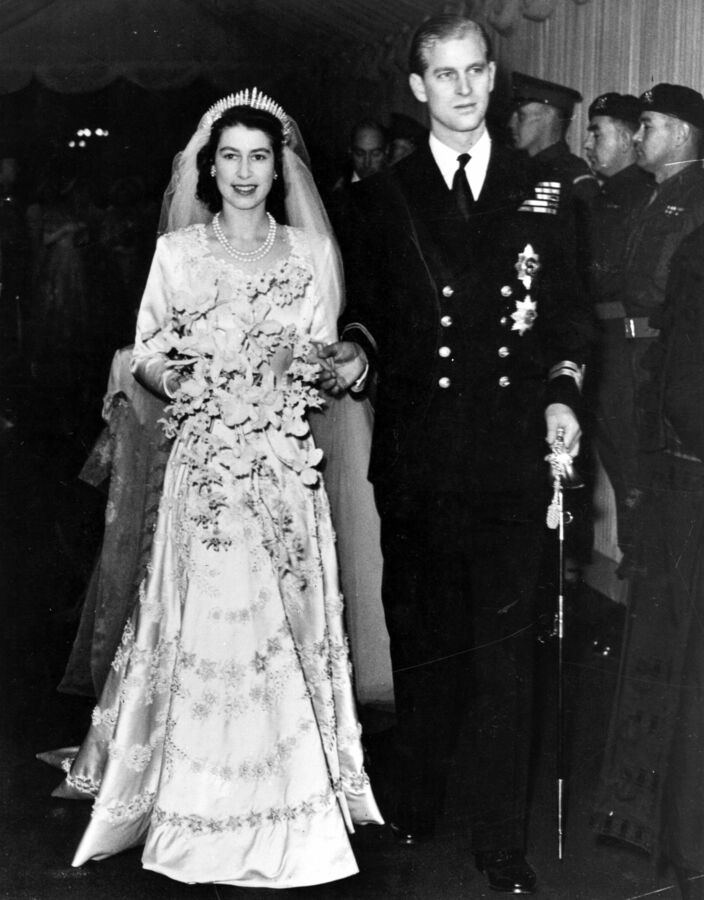 #4, Princess Beatrice
Princess Beatrice's wedding dress was searched in the most at number four on the list for an intriguing reason. She made history as the first royal bride to wear a gown that had previously been worn by the Queen. She glided down the aisle in a classic Norman Hartnell gown. When the Queen married Prince Philip, her spouse of nearly seventy years, in 1947, the outfit was estimated to be worth roughly £30,000.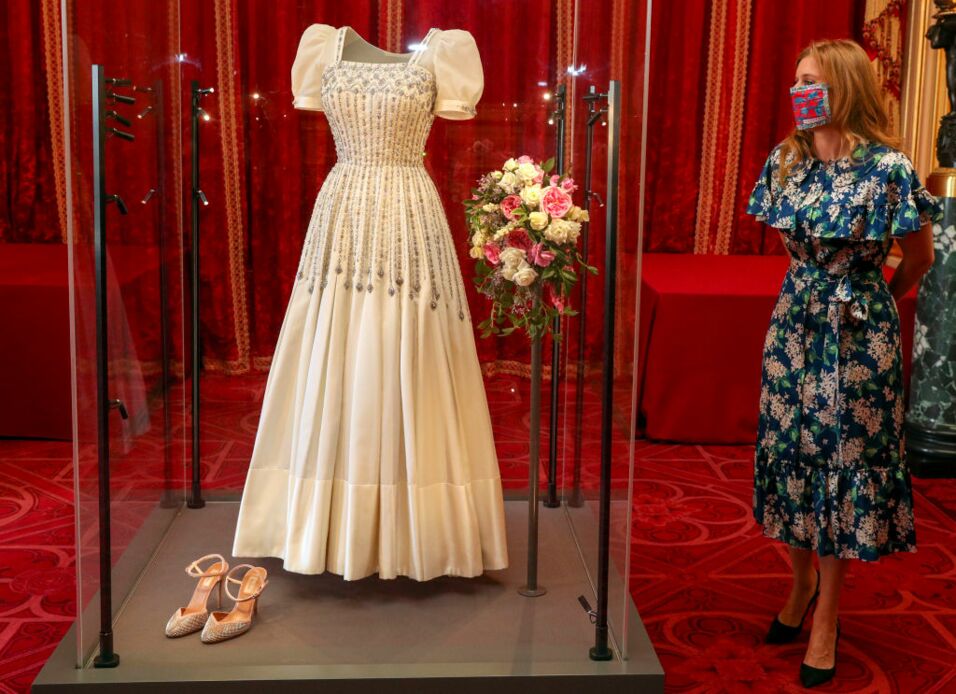 #3, Princess Diana
It is no wonder that Princess Diana's wedding gown is near the top of the list because it was such a popular style at the time. Princess Diana, the late mother of the Duke of Cambridge, came in third with 30,000 average monthly searches. The Princess of Wales married Prince Charles over four decades ago in the summer of 1981.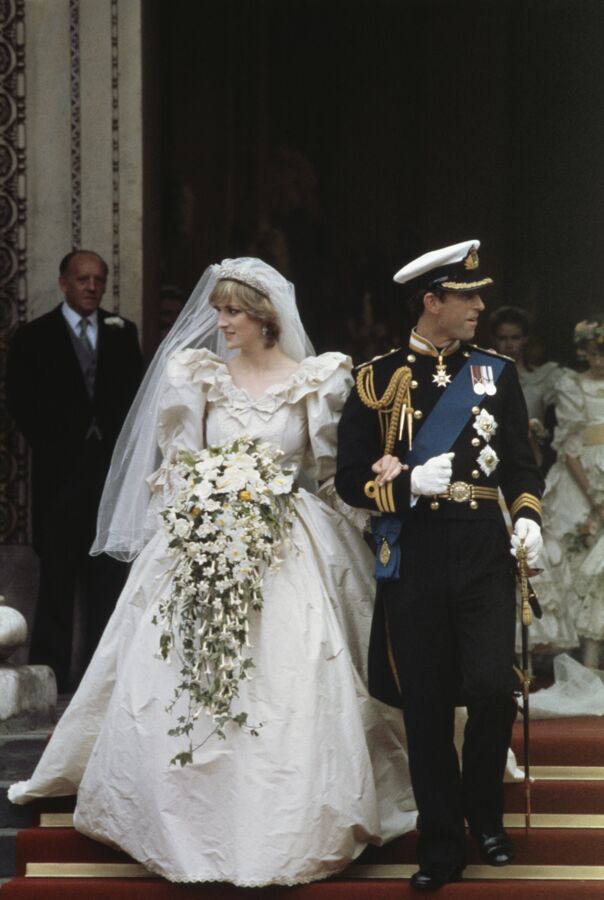 #2, Kate Middleton
The Duchess of Cambridge came close behind Meghan and second on the list of the most popular royal wedding dresses. On average, she had 47,000 global searches every month, which is not bad as she got married ten years ago. The Duchess of Cambridge married Prince William in her Sarah Burton-designed Alexander McQueen gown and dazzled the onlookers.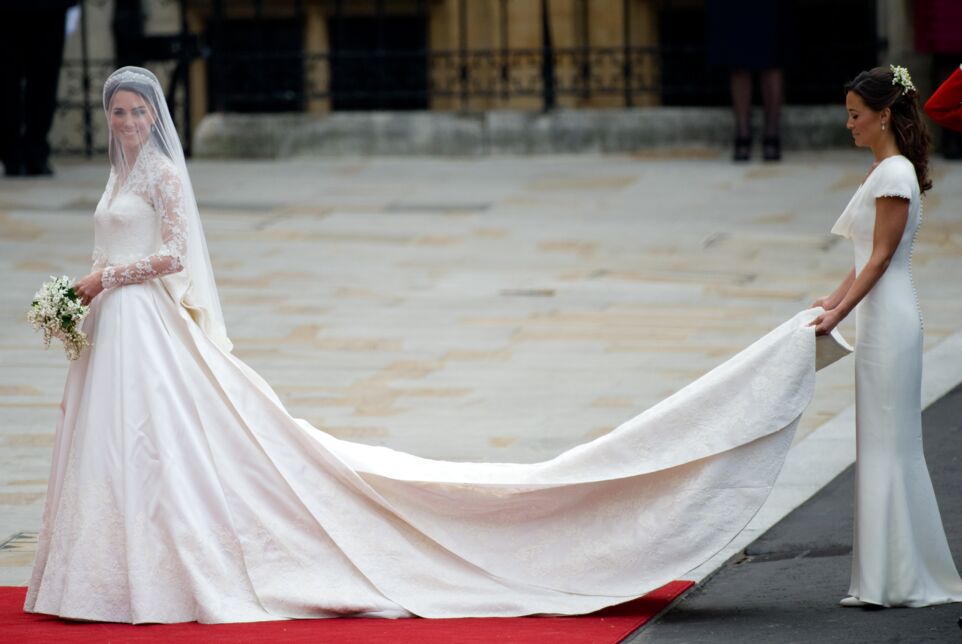 #1, Meghan Markle
Meghan beats her royal sister-in-law for the top position, at least, when it comes to a wedding dress. According to the analysis, Meghan's wedding gown has been searched about 51,000 times per month in 2021. When the Duchess of Sussex married Prince Harry in Windsor in 2018, she wore a custom Givenchy gown designed by Claire Waight Keller.