A clumsy dog with no eyes is yearning to find an owner with whom he can cuddle. Despite still adjusting to life after having his eyes surgically removed, Rudi has been described as a boisterous pup who enjoys roughhousing with other dogs. He might have shut himself off from the world after having his eyes removed, but he has opted to live life to the fullest.
Love needed
The almost a year old crossbreed has already experienced a lot in his life. Before being rescued by Blind Dog Rescue UK and sent to South Yorkshire, the unfortunate canine had been subjected to the worst of humanity. Despite his ordeals, Rudi enjoys being around people, and his favourite location is in someone's arms or curling up on someone's knee for a snooze. A spokesperson from the rescue confirmed:
Rudi is going to need a very special family who has time and patience to give this gorgeous little boy the life he deserves. This boy had a difficult start in life and is now looking to live the best life with a family who will support him to learn and love him forever.
He has the clumsiness of a puppy with the added challenge of not being able to see so needs close supervision at this time.
Read More
⋙ Cat or dog: Which pet fits your personality best?
⋙ This dog saved his owner's life by alerting her about her cancer
⋙ Two dog sisters looking for a joint home
Rudi, who is housebroken and sleeps well, would enjoy a home with a garden and can live with other dogs and children over the age of ten. Once he reaches the appropriate age, he will need to be neutered, which will be at the expense of the adopter. To adopt Rudi contact Blind Dog Rescue UK via their website www.bdruk.org.
How to care for a blind dog?
Are you willing to adopt a blind dog? Or are you unsure what to do if your dog is about to go blind or is already blind? Here are some pointers that would help you care for a blind dog:
Avoid moving furniture in the house so that they can make a mind map.
Look out for possible sharp edges and hazards for your dog's safety.
Use your voice to communicate with him and teach him new commands.
Create a familiar environment for your dog to navigate through the house.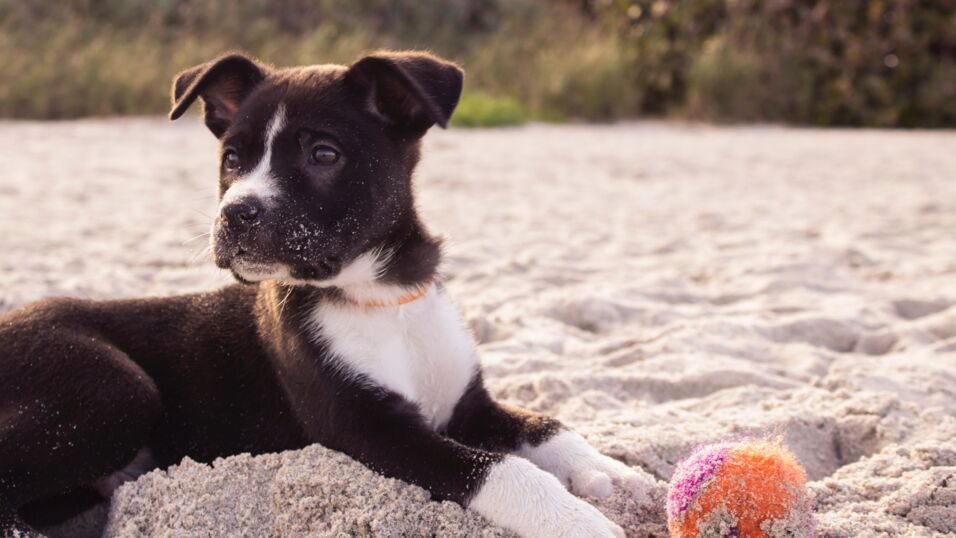 Don't make them feel helpless, provide them with an opportunity to have fun.
Be patient with your dog as they learn to live with new changes.
Keep their routine consistent and slowly let them adapt to changes.
Enrich their other senses. Use scents and sounds to ease their life.
Choose toys that make noise or leave a radio/television on for them to feel safe.