Staff at the Small Animal Hospital at the University of Glasgow shared the heartwrenching story of a cocker spaniel named Kobe. The dog's owner, Laura Chan, was off walking her two dogs in a Glasgow park when Kobe managed to wolf down amask that had just been left on the ground despite Laura trying to pry it from his mouth.
Kobe was rushed to the Small Animal Hospital after Laura became concerned that the mask may block up his system or that the nose wire could accidentally puncture his little stomach. She stated:
I was worried the mask had wire in it and would damage his insides. I was also concerned the elastic would get stuck around his insides and that they might have to open him up to retrieve the mask.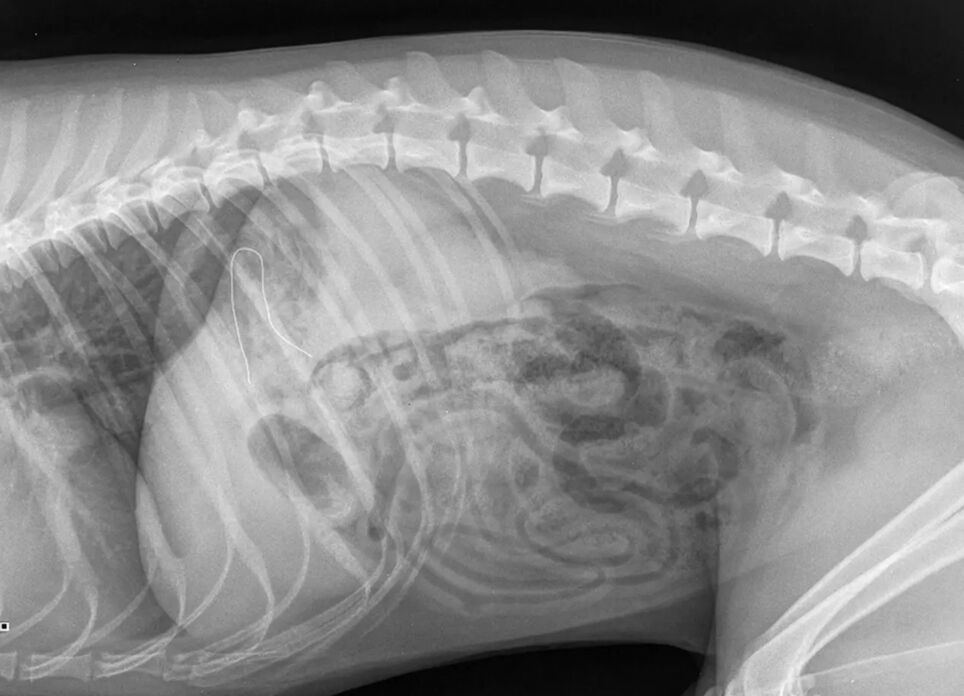 Fortunately, the vets managed to retrieve the mask in one piece and Kobe is now recovering from the experience at home. Laura is also trying to get the pup used to wearing a muzzle so he can be free to go off-leash without the worry of a repeat incident. Laura continued:
Luckily the vets helped and the mask came up in one piece. Since this happened, I've been really vigilant. He has not been off his lead since which is a shame, but I don't want to make another trip to the vets with him.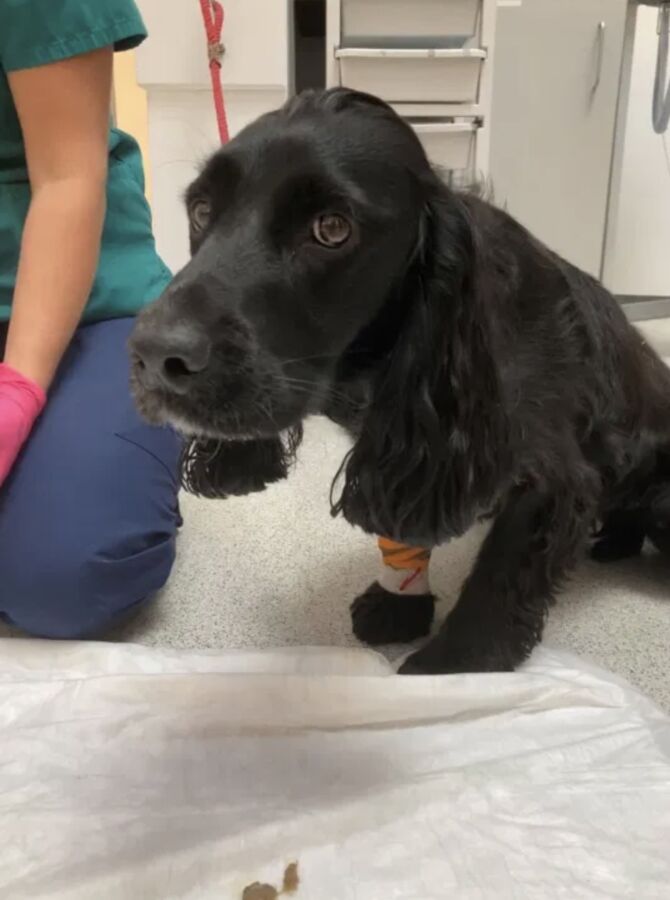 The passionate dog owner has also started picking up littered masks in the parks in order to prevent other curious pups from suffering a similar, or worse, fate than Kobe.
The Small Animal Hospital posted about the incident to their Facebook, detailing just how fatal Kobe's snack could have been:
Luckily, his owner recognised the risk of this causing damage to his gastro-intestinal tract, and brought him straight to our Out of Hours Emergency Service. An x-ray was taken to check if the mask contained a nose wire, as this increases the risk of complications – it did, but since this appeared small and flexible our team opted to make Kobe vomit in the hope of retrieving the mask.
The post continued to warn the public that littering could also have a harmful effect on our animals:
You can see from Kobe's sad expression that this was not a fun experience, but happily, there was no serious damage caused in his case. A good reminder that littering is not only bad for our environment but poses a danger to our pets too.
Not An Isolated Incident
Unfortunately, the incident was not an isolated one and it's no longer unheard of to have adogaccidentally eat a mask. The Animal Rescue League of Boston after another pooch named Gibbs required life-saving surgery to remove a mask from his stomach. The Animal Rescue League stated in a press release:
These items can cause massive stomach upset or intestinal blockages, and the metal nose wire in masks may cause a variety of health issues, including stomach and esophageal tears, as well as sepsis, which may prove fatal if not treated.
Symptoms That Your Dog May Have Eaten a Mask
The Animal Rescue League also outlined some symptoms to look out for that could indicate that your dog has eaten a maskand requires medical attention. Symptoms include:
Diarrhoea
Vomiting
Lethargy
Inability to defecate or straining
Tenderness or pain in the abdomen
Lack of appetite
Sudden change in behaviour
If your dogis experiencing any of these symptoms it's a good idea to take them straight to the vet and don't forget to dispose of your masks appropriately.