In case a trend alert had not yet been declared: facial fillers amongst former Love Islanders are officially out!
Bye bye to lip fillers
First, Molly-Mae set the trend by admitting that she got fillers for the wrong reasons. Now it appears Georgia Harrison has forever said goodbye to the mega-sized lips she was known to have. In a statement explaining why she is now taking a more natural approach to beauty, the social media influencer said:
I've had filler my whole life...It's just not in fashion to have really big oversized lips. I just want to show my young followers don't bother getting too much filler in or you're going to have to do this and start again. So just don't, just don't.
So not only is she not into the look for herself any more, she's also discouraging her more impressionable followers from going through with the procedure. She also went on to explain that ditching the artificial look has allowed her to gain more mobility in her mouth area without her 'stuffed sausage lips' getting in the way.
And it may not be such bad advice in the end. One study on lip fillers has found that there is a link between the procedure and the likelihood of developing cold sores. You can read more about that here.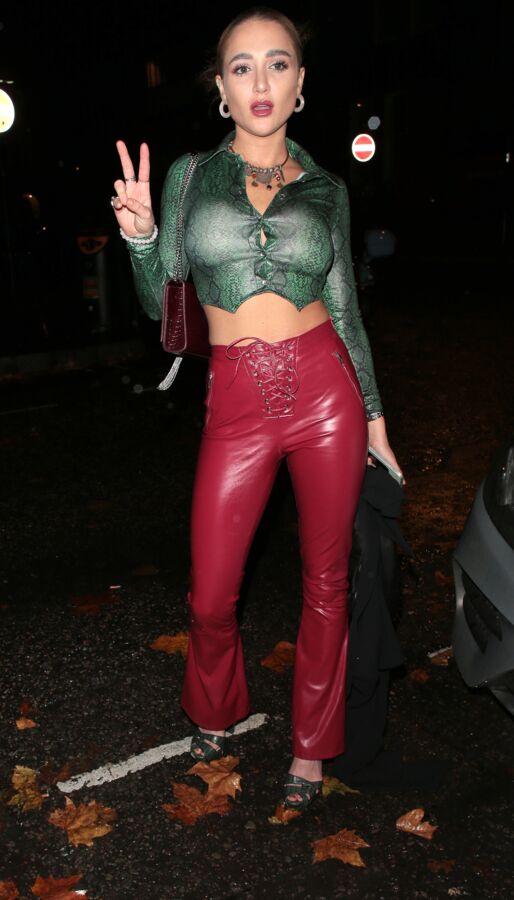 What other plastic surgery has she had?
And that's not all the changes that were noticeable on the 27-year-old reality TV star. Harrison admitted to having recently undergone a second rhinoplasty to correct 'internal issues' she had been struggling with.
Right after leaving Love Island, Harrison got a first nose job as well as a £6k breast augmentation which took her from a 32B cup size to a 32C. After having had the procedure done to her chest, Harrison shared with her fans that the plastic surgery was meant to empower her and give her more self-confidence. She emphasised that she did not do it to impress anyone else but herself. She said:
I only went up a cup size, so it's subtle, and my boobs still look in proportion with the rest of my body. I did it for myself and the main reason was to have more confidence naked.