The Kremlin has claimed that Vladimir Putin was 'playing hockey' on the weekend, as it denies rumours the Russian President is suffering from ill-health.
Putin plays hockey
In recent months, there have been countless rumours about Putin's health. His spokesman Dmitry Peskov attempted to dispel them when he appeared on NBC News on Monday 20 June. He said, as reported by Sky News:
I can tell you one thing that yesterday, I know, in the afternoon, actually he played hockey. It's about yesterday, he was playing hockey, and then think about his health by yourself.
Putin gives a three hour speech
When NBC News senior international correspondent Keir Simmons asked Peskov to finally address the widespread rumours about the President's health, he also highlighted Putin's lengthy speech at the St Petersburg International Economic Forum last week.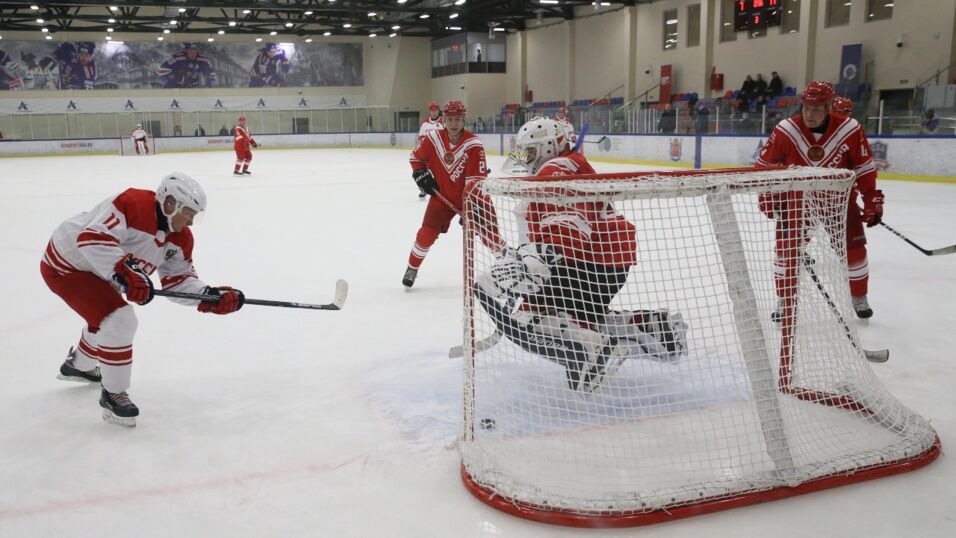 Putin apparently spoke for three-and-a-half hours, and then participated in a panel discussion. He said:
Just think, if an unhealthy man can perform like that.
According to Sky News, Peskov described the speculation about the President's health as ridiculous and has rejected reports that he's terminally ill on several occasions.
Putin enjoys playing hockey
It's not the first time Putin has played hockey: it seems he is a fan of the sport. In 2021, Putin played a Gala game of indoor ice hockey organised by the amateur Night Hockey League in the southern city of Sochi. He scored several goals, according to Reuters.
However, in May this year, Putin missed the same game despite being 'expected' to play. His absence again raised questions about the state of his health, as reported by Newsweek.
Read more:
⋙ Vladimir Putin's health: New speculation as he holds table so tightly his veins bulge
⋙ Vladimir Putin: Russian insider claims the Kremlin leader required emergency medical assistance
⋙ Vladimir Putin: Russian Foreign Minister shuts down health rumours about the President