Billie Eilish has admitted she may not have followed royal protocol when she recently met the Duke and Duchess of Cambridge at the London premiere of the film 'No Time to Die'.
Too Chill to Care
Speaking on Jimmy Kimmel Live on Wednesday, Eilish, 19, said she had been given a list of things to do and not to do prior to meeting the royals. But according to the 'Ocean Eyes' singer, Prince William and Kate, both 39, were too chill to bother with formalities.
She told Jimmy Kimmel:
I tried to [follow the rules]. I was planning on it. They were just so normal. They didn't make me feel like, 'Oh, I'm scared. I can't talk to them.
Eilish, who co-wrote the latest James Bond film's theme song, spoke of how excited she was to have met the William and Kate, describing the couple as 'amazing'.
They were, like, very complimentary, and they had all these questions for me. They were just very friendly and funny and sweet. I can't complain.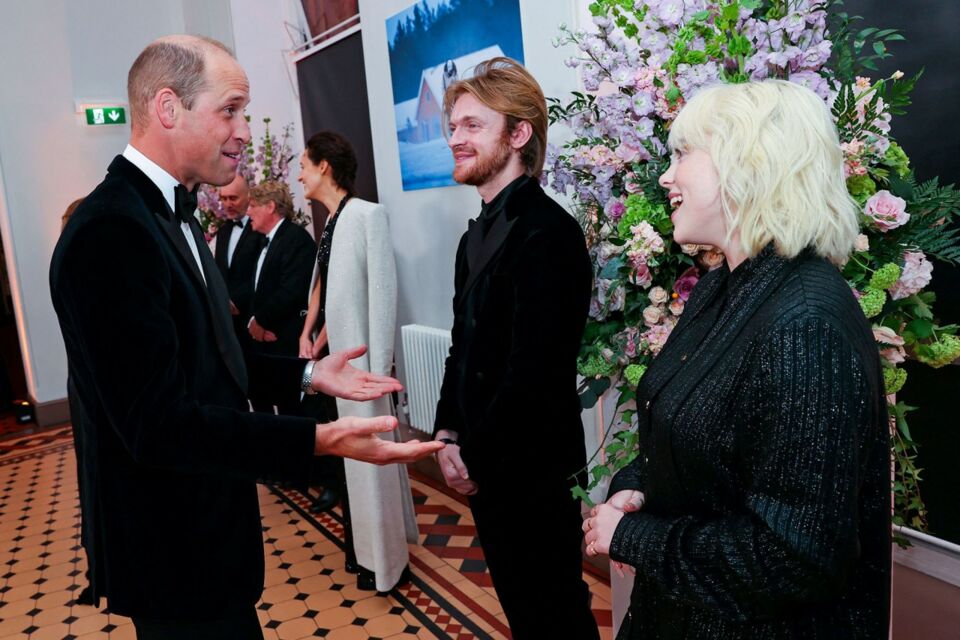 In Royal Company
The young pop star was photographed with the Duke and Duchess of Cambridge, as well as the heir apparent to the throne, Prince Charles, at the A-list event. She was captured on camera heartily chatting with Prince William, grandson to the Queen and second in line to the throne.
There are pictures of Eilish shaking hands with Kate Middleton and others in which she appeared to be having an interesting conversation with Prince Charles.
The Grammy winner, wore a sparkling black ensemble for the evening and walked the carpet with her brother Finneas O'Connell who co-wrote the soundtrack 'No Time to Die' with her.