In June 2017, Adil Rami and Pamela Anderson took the world by surprise when they officialised their relationship. Unfortunately, two years later, almost to the day, in June 2019, the lovebirds separated.
Pamela Anderson and Adil Rami, a very sexually active couple
It would seem as though locker room talk really does exist, even in professional changing rooms. Adil Rami's former teammate from his days playing for the Turkish club Fenerbahçe SK reveals that he got an earful about Rami's very sexually active life with ex-girlfriend Pamela Anderson.
Aleksandr Kokorin, who was arrested on an assault-related charge in 2018 and spent one year in prison, told The Sun:
Rami told us a lot of interesting things about Pamela Anderson.
Of course, everyone wanted to know how their relationship was in bed. [Adil] Rami said that Pamela [Anderson] was the best woman he had in his life. He said that he and Pamela used to have sex twelve times a night.
An amazing feat, to say the least.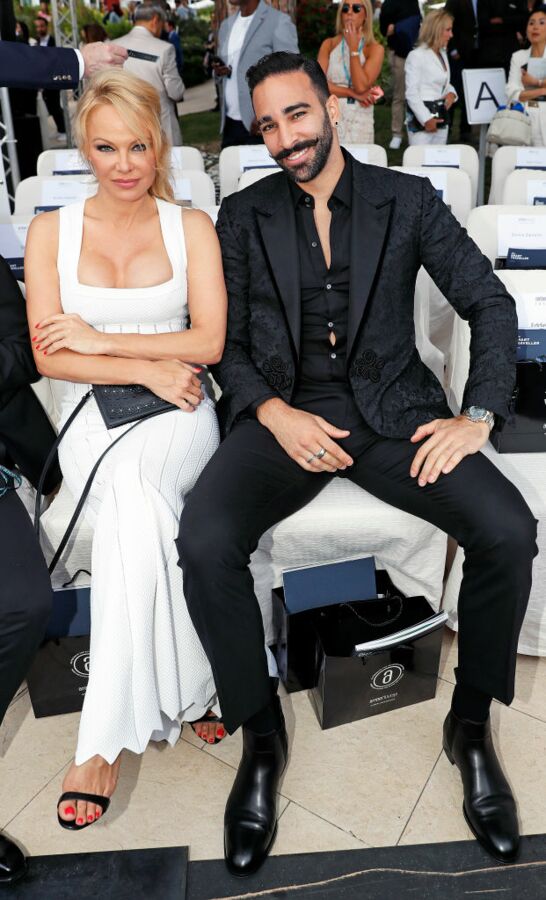 A bloody break-up
Despite their very active sex life, it was adultery that put an end to his relationship with the Baywatch star. At least that's what Pamela Anderson said in a post on her Instagram account in June 2019:
The last two years of my life have been one big lie. I was conned... led to believe we had found true love, I am devastated to have found out in the last few days that he was living a double life. [...] He lied to us all. How is it possible to control the hearts and thoughts of two women like that? I'm sure there were others.