Summer is barely a couple of months away, and you might want to let your poor feet breathe after strapping them in winter boots for so long. Although you are mentally psyched for the glorious sunny days ahead, your feet may feel differently. Peeling feet is more common than you might think, and the treatments even more accessible.
Why do our feet peel?
Our feet go through a lot, literally! From the irritation caused by tight and stuffy shoes, to direct contact with contaminated surfaces, sometimes our feet may peel as a cry for help. According to a podiatrist, Rebecca Pruthi:
Peeling feet is definitely common, and there are various reasons why. We're on our feet all the time and the constant pounding and walking can cause cracking and scaling of the skin.
Other causes include:
Athlete's foot, which is a fungal infection that often starts from in-between the toes
Dry skin which is usually rough, scaly, and itchy and is brought on by taking long hot showers, low humidity, dehydration and smoking
Eczema is a skin condition that causes red, itch rashes and peeling and can occur anywhere on your body including the feet.
Sweaty exercise routines
Sunburns (Yes, you need to protect your feet too)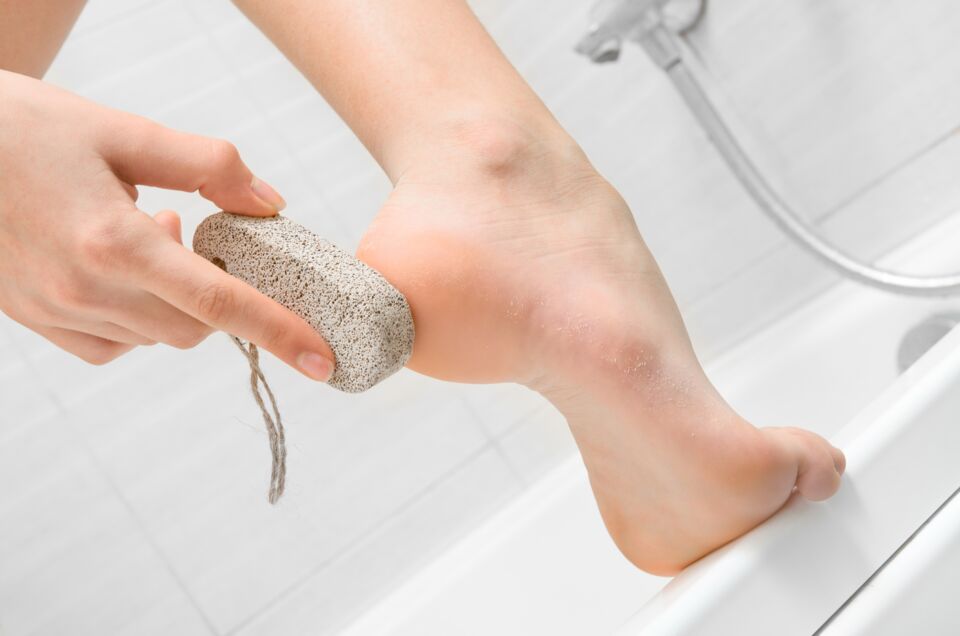 Treatment
Once you identify the reason your feet are peeling, finding a treatment is relatively easy. There are over-the-counter medications for many of these causes, and they usually come in the form of cream.
Dehydration also causes dryness and peeling of feet, so you might want to keep a water bottle by your side. Using pumice stone occasionally to get rid of the dead skin from your feet. Pruthi said:
I always tell patients to get a pumice stone and just kind of in the shower rub your feet and get dead skin cells off so that it regenerates new skin.
And remember to moisturize your feet after a shower to keep it soft and smooth.
Read more:
⋙ Expert reveals why having smelly feet is good for your health
⋙ We finally know why feet smell like cheese