The story we're about to tell you is no joke! This father nearly had a heart attack when he saw his little boy's face inside the washing machine his wife had just put on.
The surreal story was actually shared by the man himself on social media. He never expected that it would go viral.
He was horrified when he saw the little face of his baby inside the washing machine. Luckily, it wasn't actually his baby boy, but just his favourite t-shirt that had his face printed on. His wife had just decided to give it a wash!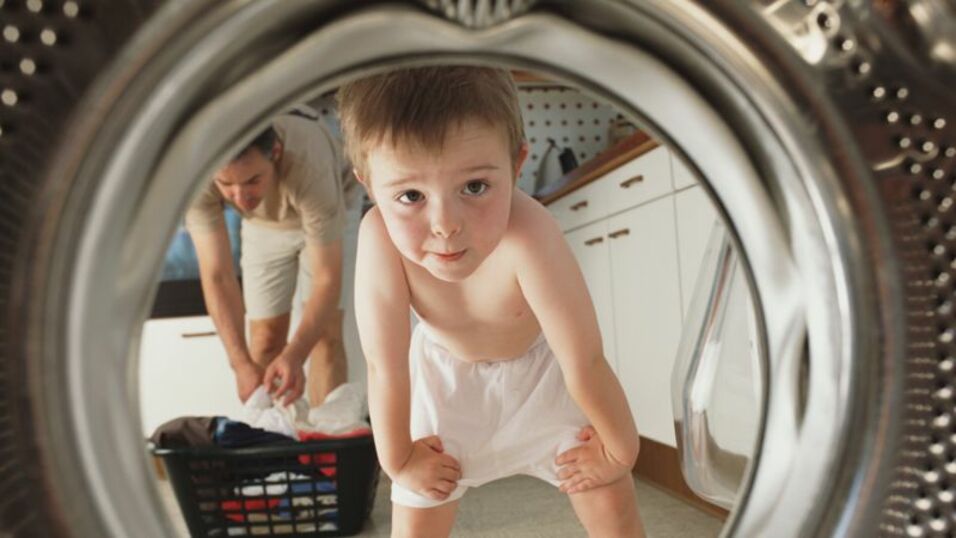 As well as sharing what happened with his followers, he also felt the need to add a little warning as well:
Please, if you are ever washing your favourite shirt with a picture of your child on it, just put a warning note on the washer or something…
The post has been viewed more than 100k times and has received thousands of comments and likes. A lot of the comments included jokes such as 'What's the big deal? I put it on the delicates setting,' while another said 'I don't see the problem, kid looks like they're having fun.
That could've gone so much worse than he thought it would!