Duygu Karaman, a 37-year-old British flight attendant, worked for Emirates for no less than a decade. The young woman, who comes from the English town of High Wycombe claims to have been harassed by the company.
Karaman toldThe Mirror that she was considered 'too heavy' by her management, who subjected her to regular, random 'weight checks' for three years. Before boarding her flights, the stewardess could at any time be asked to step on the scales to check her weight, with possible sanctions.
'I was really good at my job'
This made Karaman's day-to-day life a living hell. The hostess never weighed more than 10st7lb, a weight that was far from problematic for doing her job. She tells The Mirror:
I was very upset for so long, and then I lost my self-confidence.
They should definitely drop this. My extra two or three kilos didn't stop me doing my job.
I was a senior cabin crew, I knew what I was doing. I was really good at customer service, I was really good at my job.
Moreover, the 37-year-old believes that her management may have subjected her to these checks in order to make her leave.
Emirates is really strict with their grooming policy. You never see an old cabin crew. They want pretty looking people.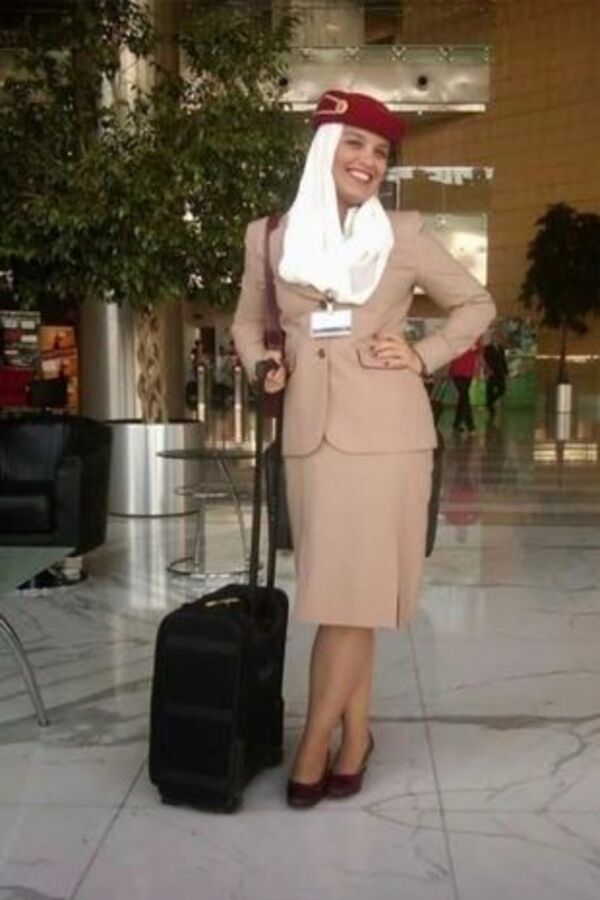 Reported by a staff member
According to the information available to her, Karaman was probably reported by another staff member to her superiors. She recalls:
They didn't tell me who reported me, but they weighed me and said they were tracking everything by BMI.
Because I was two kilos over, I was put on a weight management programme. They give you an A4 sheet of paper that just says 'don't eat rice, don't eat bread.' Things like that. They call it a nutrition department, but they didn't give me much advice.
After losing the required weight, Karaman was regularly monitored to ensure that she was keeping her goals in check.
They would check my weight unexpectedly before flights.
I tried to keep the weight down, but sometimes I would gain one or two kilos. I was so upset.
Pay cuts for some employees
Karaman even asserts that some of her colleagues, whose weight was also deemed problematic by the company, were sentenced to pay cuts. This is all the more astonishing since Emirates does not make such demands when hiring employees, but merely states that they must maintain good health and physical appearance.
Eventually, the stewardess decided to leave the company in June 2019. 'I was called into the office to have my weight checked, but I said 'that's it' and quit,' she explains.
Faced with these serious accusations, the company defended itself by assuring that it gives 'the highest priority to the well-being of (its) employees,' declaring in passing that it did not wish to comment on 'specific and confidential cases of existing or past employees.'