Most people associate introverts with being shy and extroverts with being confident and outgoing. However, according to Kyla Flanagan, an education researcher at the University of Calgary, Alberta:
You should think about where you get your energy from – groups or solitude.
Psychologist Carl Jung started using the terms introvert and extrovert in the 1920s and categorised people into these two personality types based on how they get or spend their energy, or how they deal with their surroundings.
Do you have an introverted personality?
An introvert is likely someone who needs time alone to recuperate after a social occasion, whether they enjoyed themselves or not. On the other hand, an extrovert is likely someone who leaves a party energised and enthused.
Do you have an extroverted personality?
Extroverts typically vocalise problems and may be more likely to ask for help from others, while introverts tend to visualise or write out potential solutions. In addition, extroverts are usually good at expressing themselves verbally and can do so even when put on the spot. Conversely, introverts take more time tocollect their thoughts and express themselves in a more deliberate manner.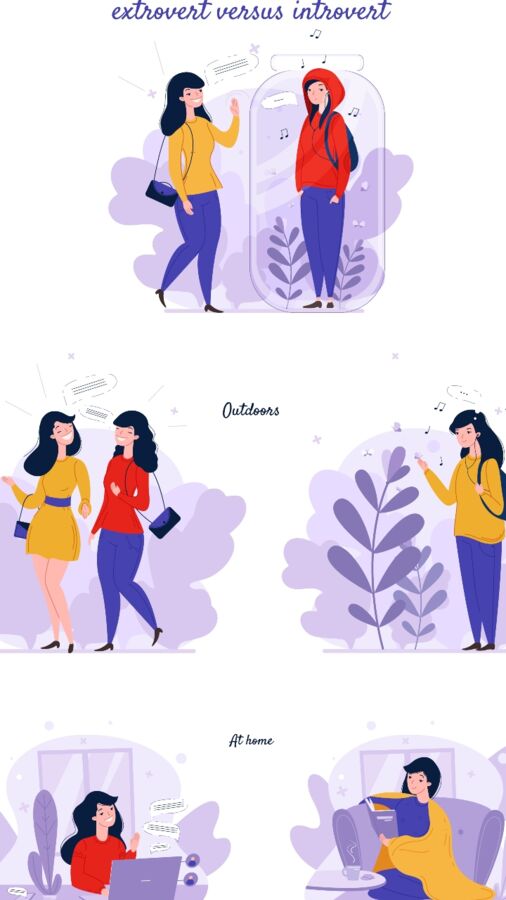 You might find that you are neither an introvert nor an extrovert. In that case, you might be an ambivert.
Do you have an ambivert personality?
While Jung researched personality types, he discovered another group of people. These individuals couldn't exactly be identified as introverts or extroverts.
In fact, Jung believed there was no such thing as a pure extrovert or introvert, saying:
There are people who are fairly well-balanced who are just as much influenced from within as from without, or just as little.
It wasn't until the 1940s that a term for these individuals was coined, when psychologists began to increasingly describe them as 'ambiverts'.
An ambivert is someone who exhibits qualities of both introversion and extroversion. Depending upon their mood, context, situation, goals, and people around them, ambiverts can switch to extroversion or introversion. Ambiverts have also been called omniverts or extroverted introverts.
Read more:
⋙ Imposter syndrome: Do you suffer from it?
⋙ This is what your emotional personality is based on your moon sign
⋙ What does your music taste say about your personality?
Personality type based on facial structure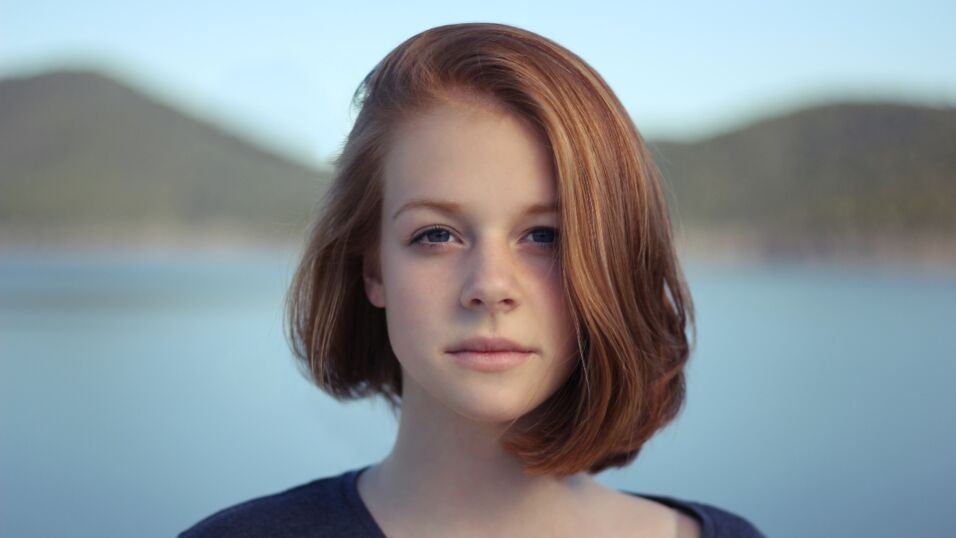 Can we tell if someone is an introvert, extrovert, or ambivert? A study, written about by The Atlantic, found that we often judge someone's level of extroversion or introversion based entirely on their facial structure. However, this could be a misguided bias which has its dangers.
Christopher Olivola, an assistant professor at Carnegie Mellon University, warned:
If I rate myself as extroverted and I try to look it in my pictures, you might rate me that way, but it doesn't mean I am.
The only thing these studies tell us is:
I've managed to fool you into thinking I'm extroverted, because that's how I like to be seen.