One week into lockdown and already many of us are returning to the kitchen to once again hone in on those baking skills. So, if you're looking for a way to perfect yoursourdoughor become the next Great British Baker then Aldihas exactly what you need.
On the 15h of November, an Ambiano Breadmaker will be hitting Aldi's shelves.
This ultimate kitchen gadget can bake 19 different types of bread at three different sizes. Whether you want a ciabatta or classic wholewheat, this breadmaker will make sure your loaves rise perfectly every time. The Ambiamo breadmaker even has a dough setting so you can delicious homemade pizza!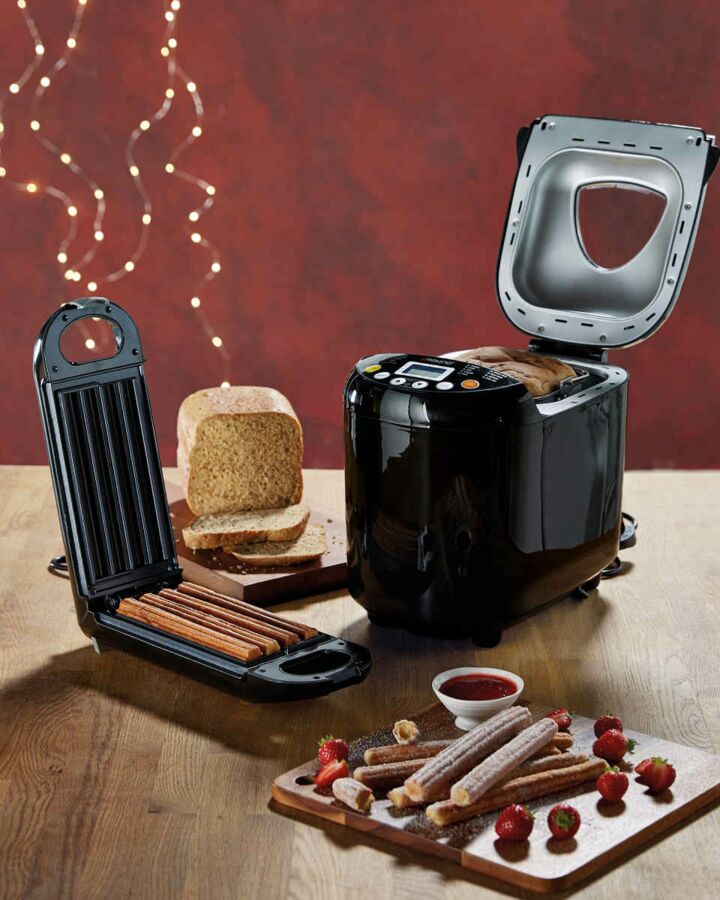 Aldi's Ambiano Breadmaker also comes with an LCD panel, 15-hour timer and boasts a mixing blade and non-stick bread pan to make your bread making experience a total breeze.
Even better, if you ever fancy some hot bread with lasing of melted butter, then this breadmaker also has a 60-minute warming function to satisfy your cravings.
Aldi's breadmaker also comes with its own measuring cup and spoon for the perfect measurements. After all, baking is a science.
The Ambiano Breadmaker is currently available for preorder for just £49.99 and is set to be released on the 15th of November.
But with well over 100 breadmakers already sold this item is bound to sell out fast!