As if we didn't love a Costa lemonade or a cheeky Frostino enough already, it looks like Costa is hitting us with a surprise menu today consisting of one of the most delicious sweets known to humans: honeycomb
The honeycomb menu is making its big comeback with a full rollout across the UK - all your favourite drinks will be getting a honeycomb twist! You've got your hot drinks like macchiatos and lattes, as well as iced beverages like iced cappuccinos and cold brew.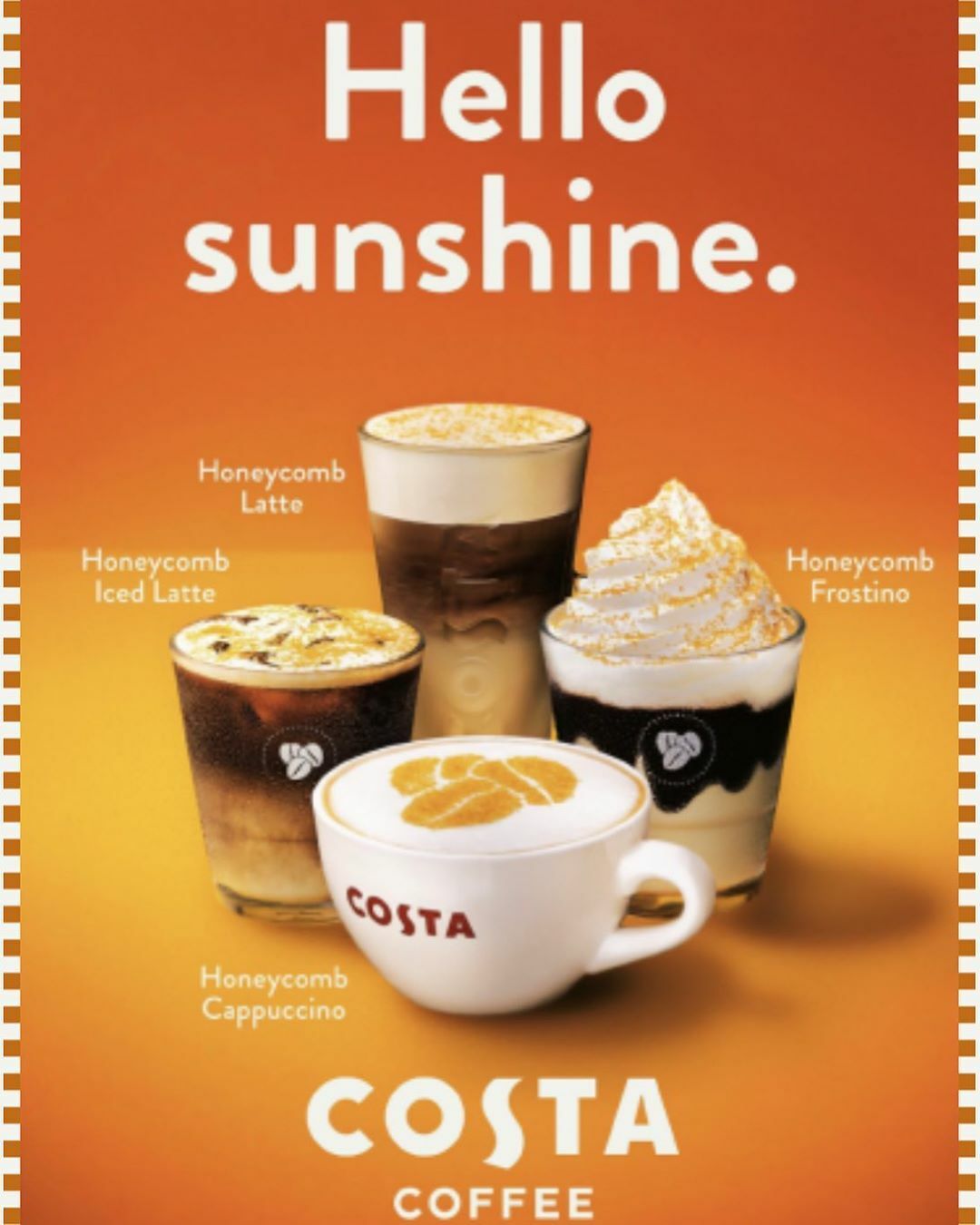 If you're feeling indulgent, you could even go for a Frostino! A fair warning though: one Honeycomb Frostino with Light Dairy Swirl may have you so full that you may need to skip a meal.
Sounds good right? Don't just take our word for it. The reviews have been rolling in on Twitter and Instagram:
Can't find the time to get out of the house to hit up a Costa location to try out the new menu? No worries there - just find your way to one of the 8,500+ Costa Express machines nationwide and you can try the Honeycomb Latte or Honeycomb Hot Chocolate.
According to Costa:
The new Honeycomb flavour range features a collection of stunningly smooth and sumptuous drinks, perfectly handcrafted hand-crafted to surprise and delight this British Summertime.
What better way to say goodbye to quarantine and start off the summer than with one of these at the seaside? Go on, try and think of one… we'll wait.