If you've never heard of or tried tofu, you're definitely missing out. This soy-based cheese from Asia is rich in iron and proteins, and it's perfect if you're looking to reduce your consumption of animal products.
Magic of tofu
The great thing about this tofu is that it's incredibly versatile and comes in a variety of forms, which makes it that much easier to use on a day-to-day basis. In fact, vegans, who are always looking for new and innovative ways to elevate their dishes, have already accepted it as a necessity in their life. We can't help but do the same because tofu has an array of qualities and benefits as it is low in fat, high in protein, and contains nine essential amino acids.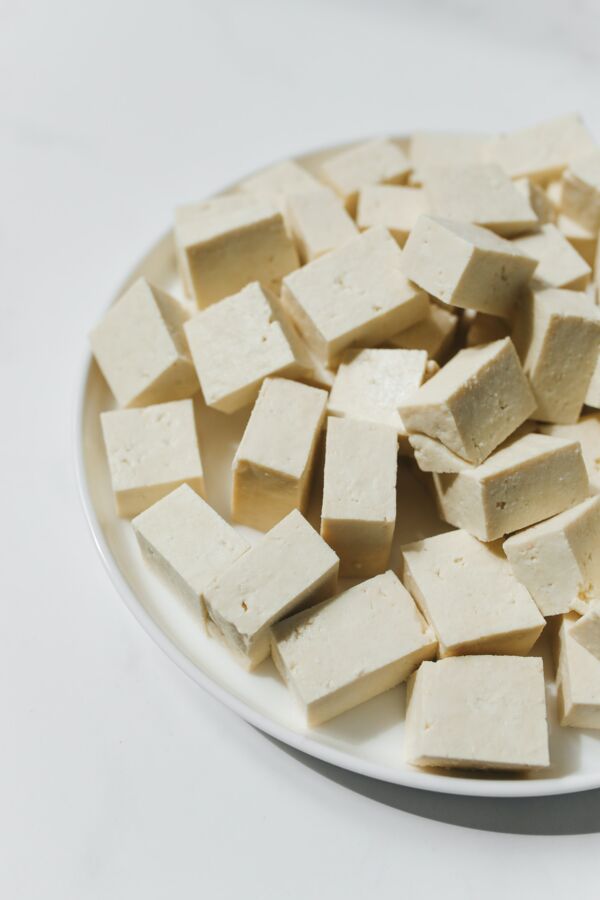 Silken tofu
One of the most famous kinds of tofu, particularly used in Japan, is silken tofu. It has a creamy texture that resembles yoghurt, which is what makes it ideal for replacing your daily items like cream, butter, or eggs. As a result, you can use it to make a whole bunch of dishes, from chocolate cakes, to mayonnaise, lasagne, and panna cotta.
Since it is used in Japan, you should also try out some typical Asian dishes that use this special ingredient. One dish that is highly recommended is hiyayakko, a traditional Japanese recipe that uses silken tofu, chives, spring onions, ginger, and soya sauce. It's absolutely delicious!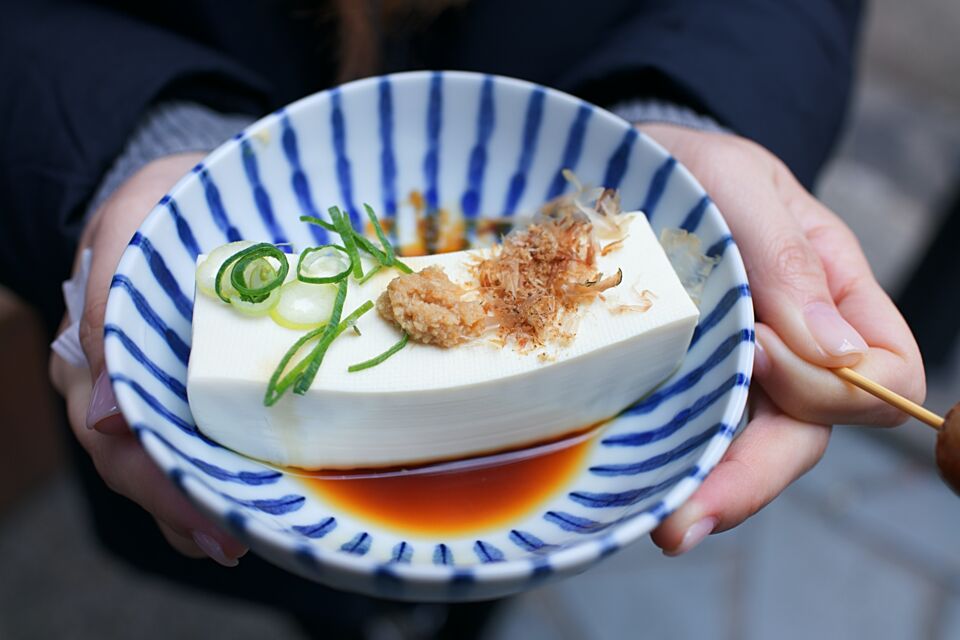 To start you off on your silken tofu journey, here's an easy recipe you can recreate:
Silky tofu verrine infused with matcha tea
Ingredients (for 6 people)
240 ml almond milk
2 teaspoons matcha tea
300 g silken tofu
50 g white chocolate
25 g icing sugar
1 tablespoon potato starch
3 teaspoons agar
40 g grated coconut
Method
Dilute the matcha tea in two tablespoons of almond milk and set the mixture aside.
Blend the remaining almond milk with all of the other ingredients mentioned above in a blender.
Pour the mixture into a saucepan and let it thicken over a low heat until it comes to a simmer. Then stir in the matcha tea that you infused with almond milk.
Put the mixture into verrines and chill for at least 2 hours.
Decorate the glasses with one or two red fruits and a mint leaf.
Voila! Your dish ready to be served.