Our hands and feet require constant moisturisation and care, otherwise, the skin would become hard and calloused. If you have rough, cracked feet, you understand how bad it can be. Cracked, dry, and calloused feet are usual and can happen to anyone. Hot water, scrubbing too hard, and wearing the wrong shoes can all harm your feet.
However, if not addressed promptly, they can lead to bacterial and fungal infections. As a result, it's critical to take care of and nourish your feet. Prepare a combination of these kitchen ingredients and enjoy crack-free feet.
Baking Soda
Baking soda acts as an exfoliator and helps remove dead skin cells. It has anti-inflammatory qualities and the ability to eliminate dead cells. Add baking soda to a bucket of lukewarm water, dip your feet in it for 15 minutes and scrub the dead skin away. Apply a moisturiser after cleaning your feet and repeat the process twice a week.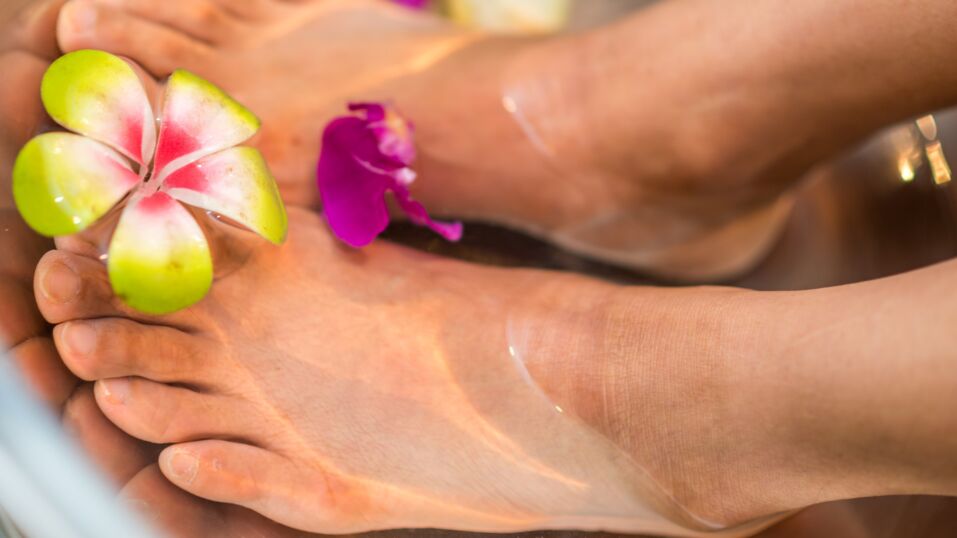 Vaseline and Lemon Juice
Vaseline moisturises the skin, while the citric acid in lemon juice encourages skin peeling and new cell growth. Mix 2-3 drops of lemon juice in Vaseline and apply the mixture on clean dry feet. Once done, wear a pair of socks and repeat it daily for crack-free feet.
Vegetable Oil
The skin quickly absorbs vegetable oils. Vitamins like provitamin A, D, and E, are found in most vegetable oils, and they all aid to nourish the skin and regenerate new cells. Wash your feet before going to sleep and massage them with vegetable oil every night. Put on a pair of socks to lock in the moisture and heal the cracks.
Ripe Banana
Banana is a natural moisturiser for the skin. It contains vitamins A, B6, and C, which contribute to the skin's suppleness and hydration. Make a paste of 2 ripe bananas and apply it to your feet. Rinse it off with clean water after 20 mins and repeat it every night to get faster results.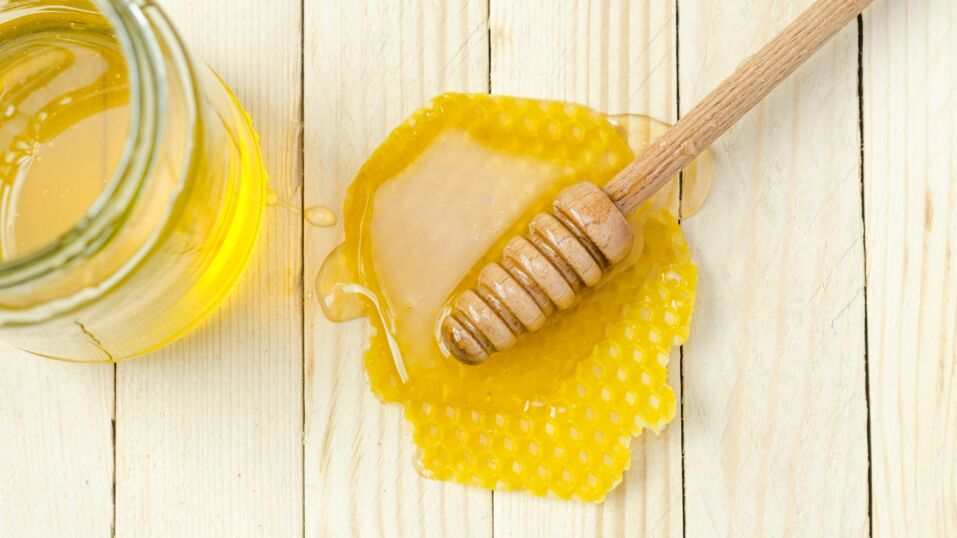 Honey
Honey attracts moisture from the inside tissues to the skin's outer layers. This fluid shift has a plumping effect, which aids in the healing of the outer skin. All you need to do is add some honey to lukewarm water, dip your feet in it for 20 mins and then scrub the dead skin away.
Rice Flour and Vinegar
Rice flour helps in exfoliating the skin, honey acts as an antibacterial remedy for the cracks and vinegar facilitates the softening of the skin. Mix rice flour, honey, and 2–3 drops of apple cider vinegar to make a scrub. Soak your feet in lukewarm water for 10 minutes, then gently scrape away dead skin with the paste at least twice a week.